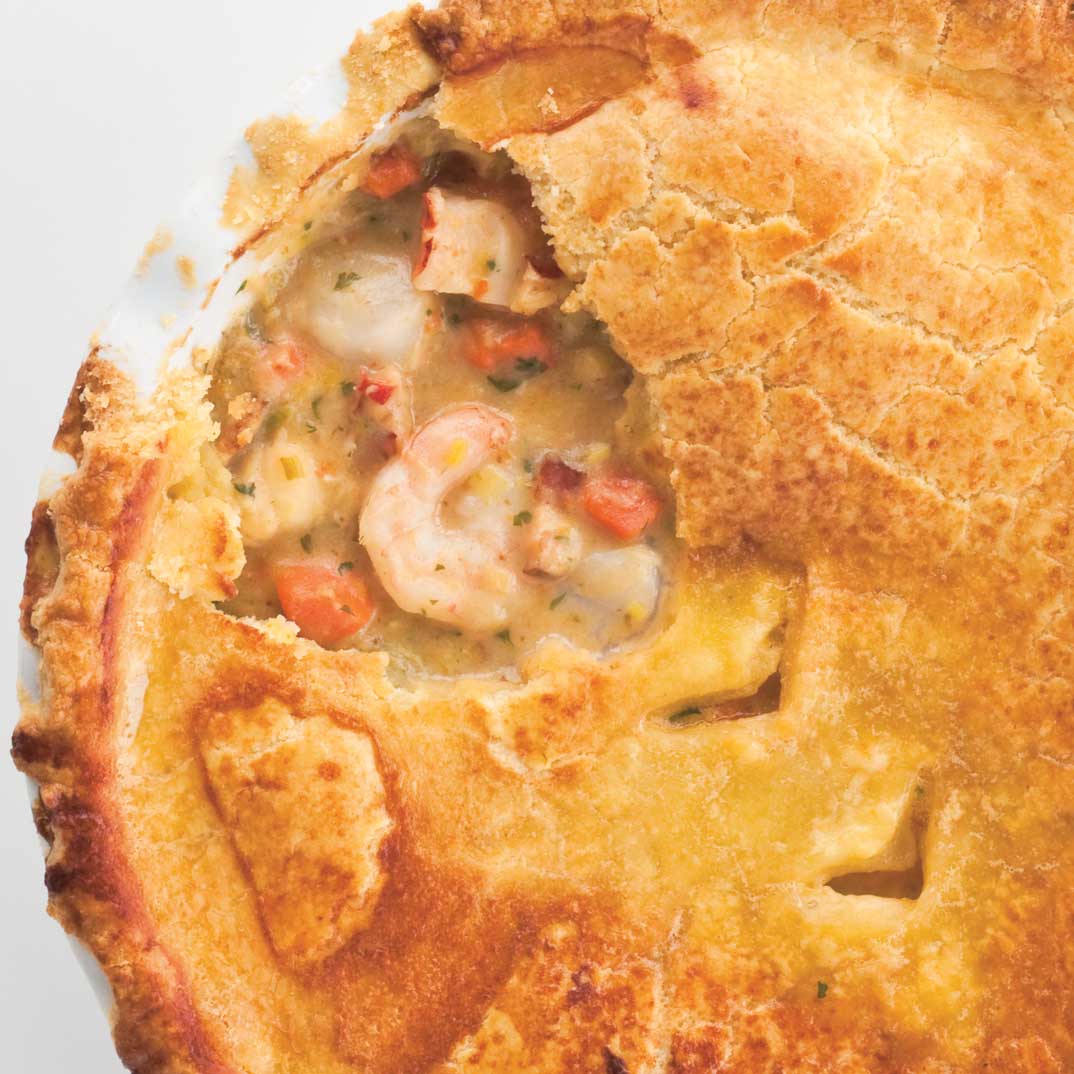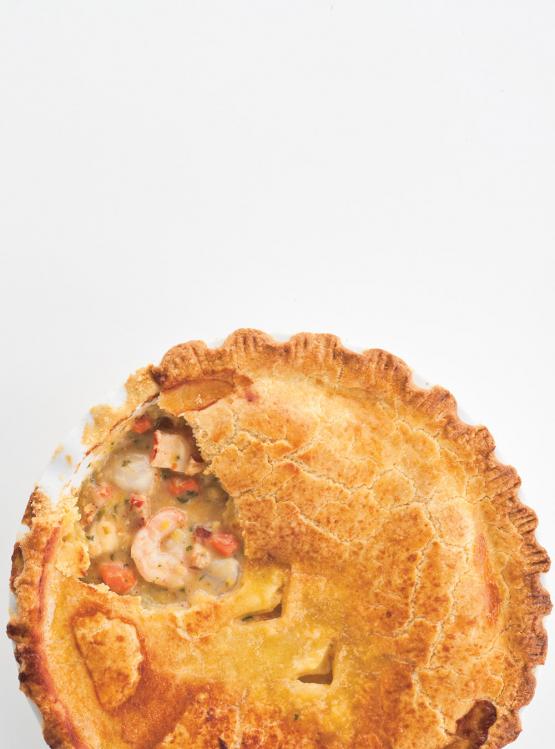 Open in full-screen mode
Magdalen Islands' Seafood Pot Pie (Pot-en-Pot)
Preparation

40 MIN

Cooking

55 MIN

Chilling

30 MIN

Servings

6
Preparation
Pastry
In a food processor, combine the flour and mustard. Add the butter and pulse for a few seconds at a time until the butter is the size of peas. Add the egg and water. Pulse again until the dough just begins to form. Add water, if needed. Remove the dough from the food processor and form into a disc. Cover in plastic wrap and refrigerate for 30 minutes.

With the rack in the middle position, preheat the oven to 200 °C (400 °F). 

Filling
In a large saucepan, brown the bacon. Add the leeks, carrots, garlic, and butter and sauté gently for about 5 minutes or until the carrots are tender. Season with salt and pepper. Sprinkle with the flour and stir to combine. Add the milk and broth and bring to a boil, stirring constantly. Simmer gently for about 3 minutes. Adjust the seasoning. Remove from the heat. Add the seafood, potatoes, and parsley. Pour into a large 25-cm (10-inch) in diameter and 5-cm (2-inch) high pie plate. Set aside. 

Egg Wash
In a bowl, combine the egg and water. Set aside.

On a floured work surface, roll out the dough into a 30-cm (12-inch) disc. Make an incision in the centre of the pastry.

Moisten the rim of the pie plate so that the pastry dough adheres well. Place the dough over the filling and press the edges on the dish to seal. Brush with the egg wash. Place on a baking sheet and bake for about 45 minutes or until the crust is golden brown. Let stand for 15 minutes before serving.