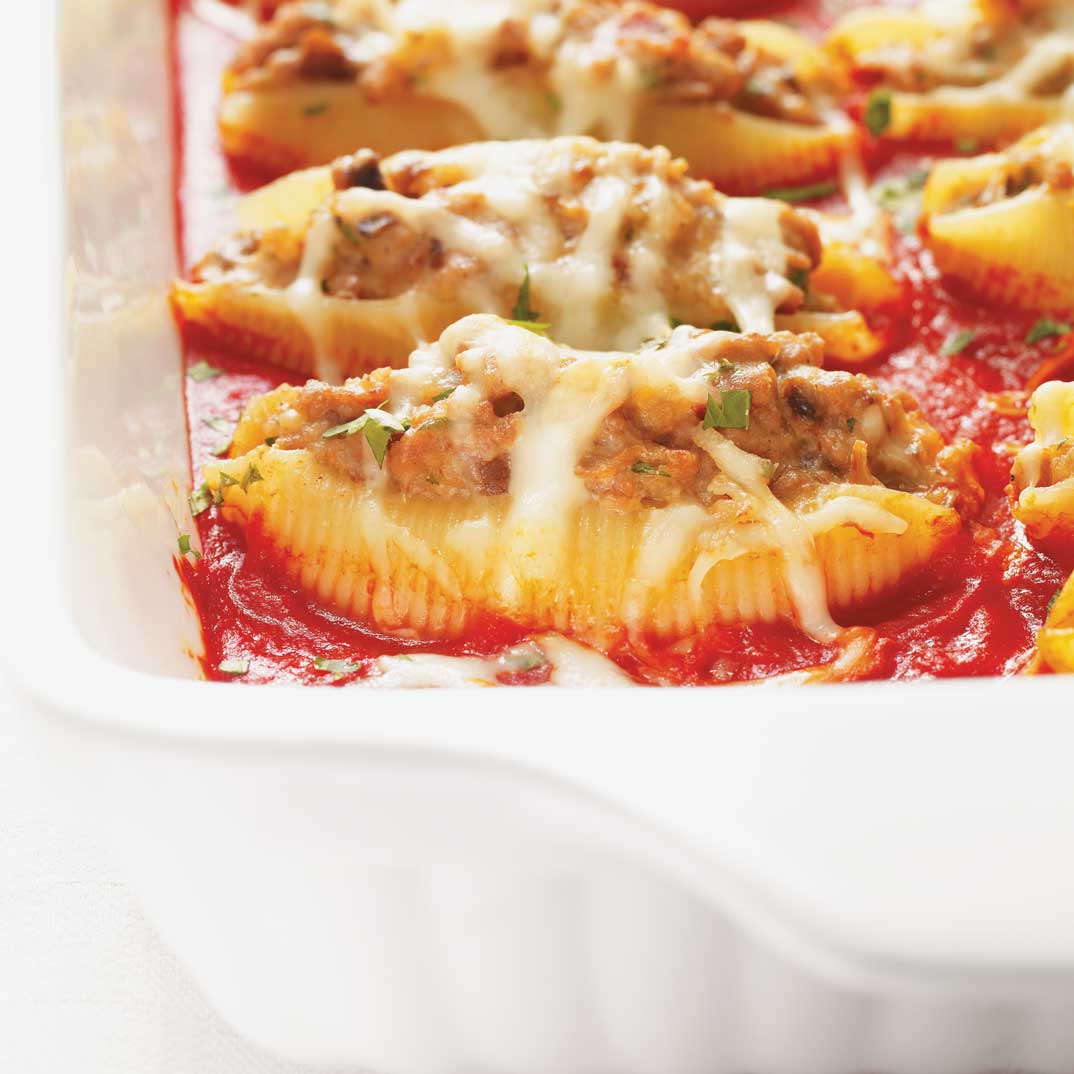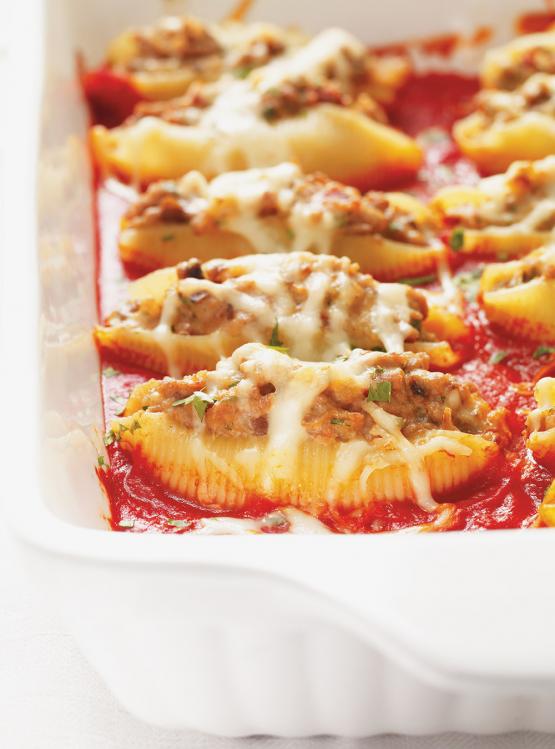 Open in full-screen mode
Jumbo Pasta Shells Stuffed with Veal and Mushrooms
Preparation

40 MIN

Cooking

50 MIN

Servings

6
Preparation
In a large pan of salted boiling water, cook the pasta until al dente. Drain and oil lightly. Set aside.

In a small saucepan, bring the broth with the porcini mushrooms to a boil. Set aside.

In a large skillet, brown the button mushrooms and onions in half the oil. Season with salt and pepper. Set aside on a plate.

In the same skillet, brown the meat with the tomatoes, pine nuts, and pepper flakes in the remaining oil. Season with salt and pepper. Stir in the chicken broth mixture, mushroom mixture and bread. Reduce until almost dry, stirring constantly. Remove from the heat and add the ricotta, Parmesan and half the parsley. Stir to combine. Adjust the seasoning.

With the rack in the middle position, preheat the oven to 180 °C (350 °F).

In a 33 x 23-cm (13 x 9-inch) baking dish, spread the tomato sauce. With a spoon, generously stuff the shells and place them side by side in the dish. Sprinkle with the mozzarella cheese and bake for about 30 minutes. Garnish with the remaining parsley. 


Note
Advice
It is best to cook a few extra shells in case some break while cooking.