Preparation
In a saucepan, sauté the mushrooms in the oil. Season with salt and pepper. Set aside.

In the same saucepan, brown the shallots in butter. Add the rice and cook for 1 minute over medium-high heat, stirring to coat.

Deglaze with the wine and cook over medium heat, stirring until the liquid is almost completely absorbed. Add the broth, about 180 ml (3/4 cup) at a time, stirring frequently. Add broth when the wooden spoon leaves a trace in the rice. After about 20 minutes, the rice should be al dente, having absorbed almost all the liquid and have a creamy consistency.

Add the cheese and mushrooms. Adjust the seasoning. Add truffle oil, if desired.

Season with pepper and sprinkle with Parmesan shavings.
To help you with this recipe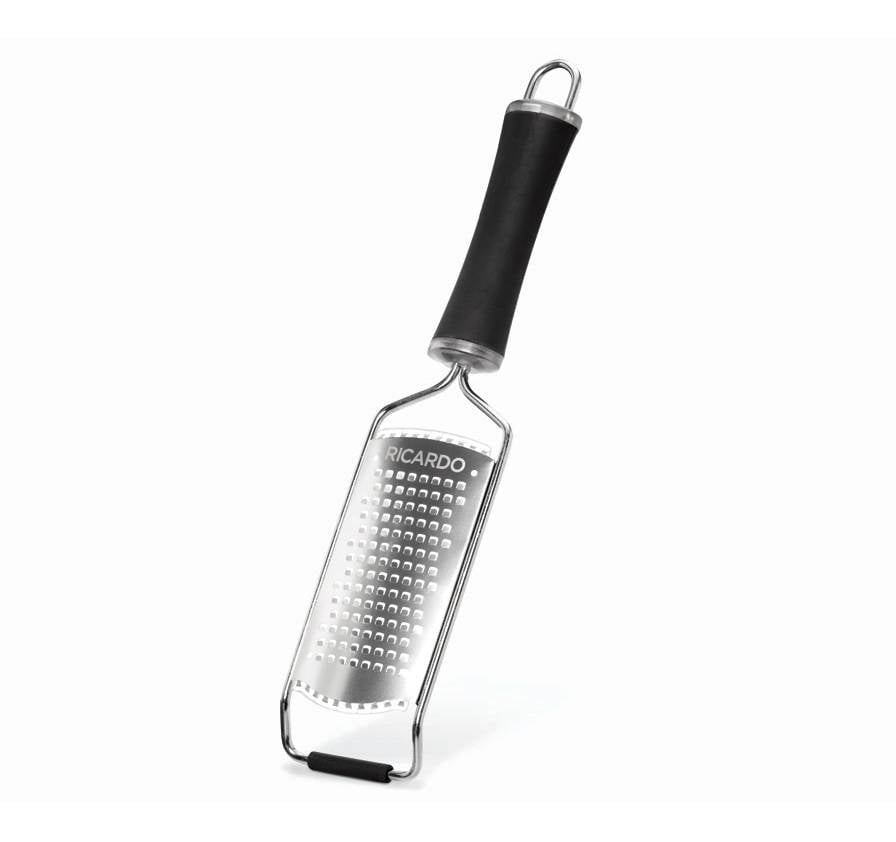 This large stainless steel grater with a medium blade is perfect for grating cheeses, chocolate or vegetables. The handle and the non-skid strip allows for a comfortable and secure grip.
17.99 $
SHOP NOW