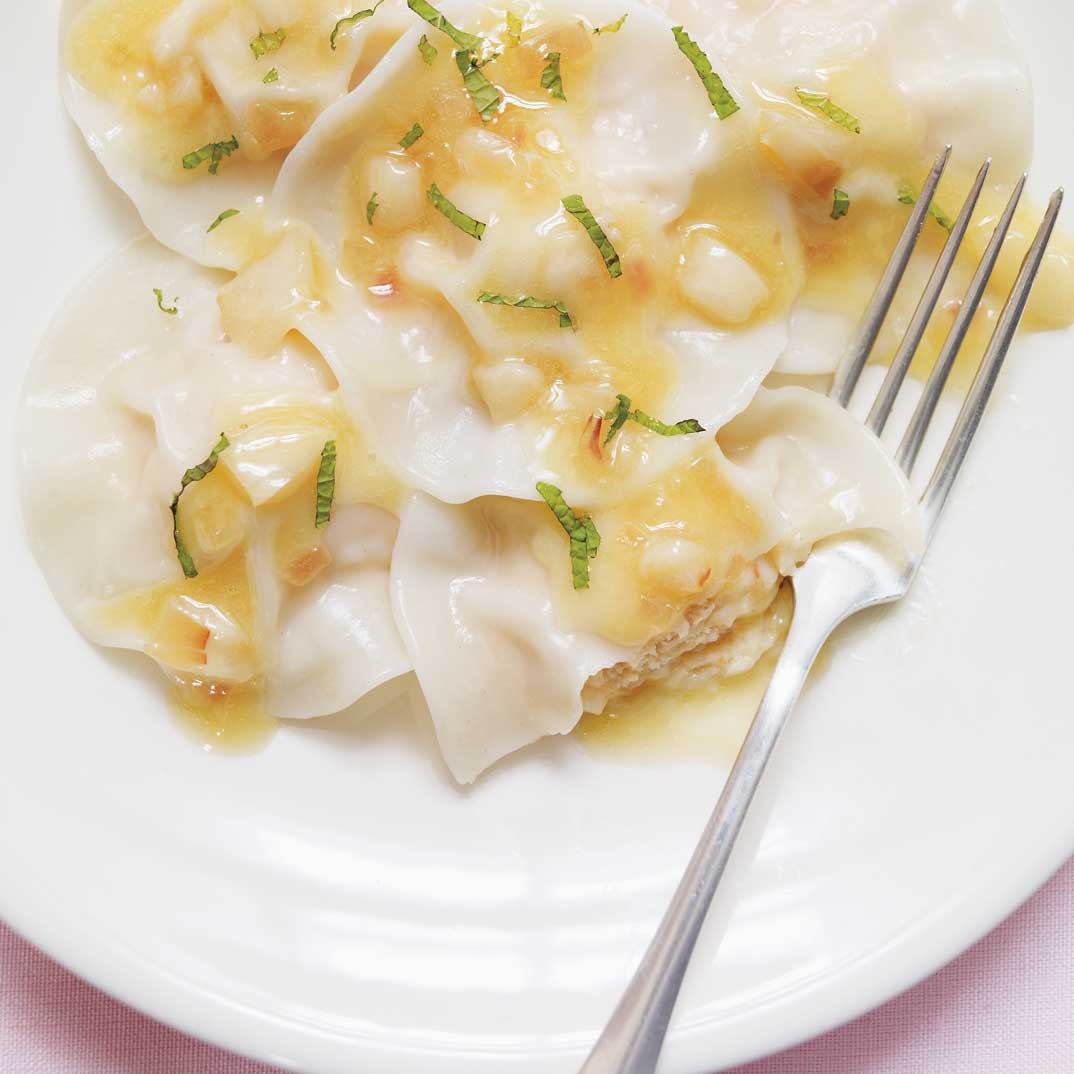 Back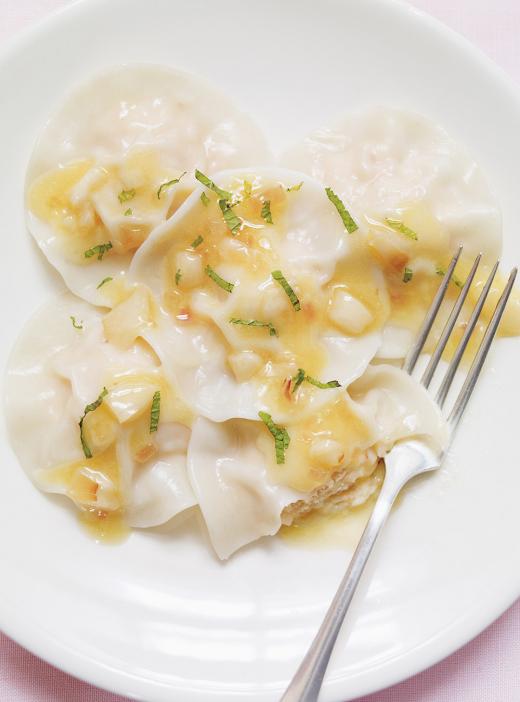 Open in full-screen mode
Shrimp Ravioli with Lychee Butter Sauce
Preparation

40 MIN

Cooking

15 MIN

Makes

4 appetizers (20 ravioli)
Preparation
Ravioli
In food processor, finely chop the fish with the mayonnaise. Add the ginger, pepper sauce and shrimp. Pulse, a few seconds at a time, to coarsely chop the shrimp. Season with salt and pepper.

On a work surface, place five squares of dough at a time. With a spoon, place about 10 ml (2 teaspoons) of filling in the centre of each square. Brush the dough with a little water. Cover with a second square of dough and press around the filling to avoid trapping any air bubbles and seal the ravioli. Repeat with the remaining ingredients. With a round 6 ½-cm (2 ½-inch) cutter, cut out each ravioli. 

Lychee Butter Sauce
In a saucepan, bring the wine, lychee syrup and shallot to a boil. Reduce until only 60 ml (1/4 cup) of liquid remains.

Over low heat, gradually add the butter, whisking constantly. Stir in the lychees. Season with salt and pepper.

In a large pot of salted boiling water, cook the ravioli for 4 to 5 minutes. Drain. Lightly oil.

Divide the ravioli among four bowls. Drizzle with the lychee butter sauce and sprinkle with fresh mint. Season with pepper. Serve as an appetizer.