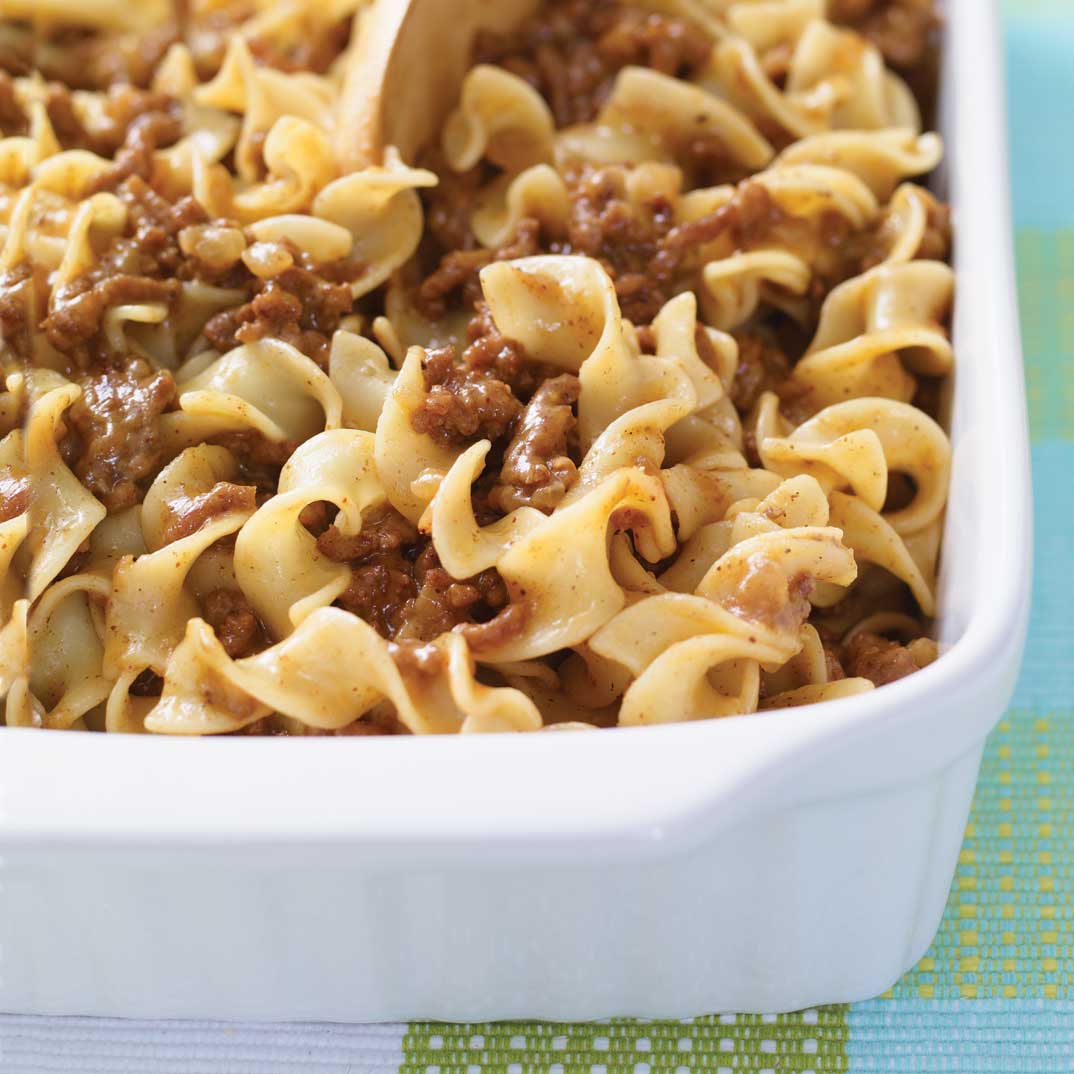 Back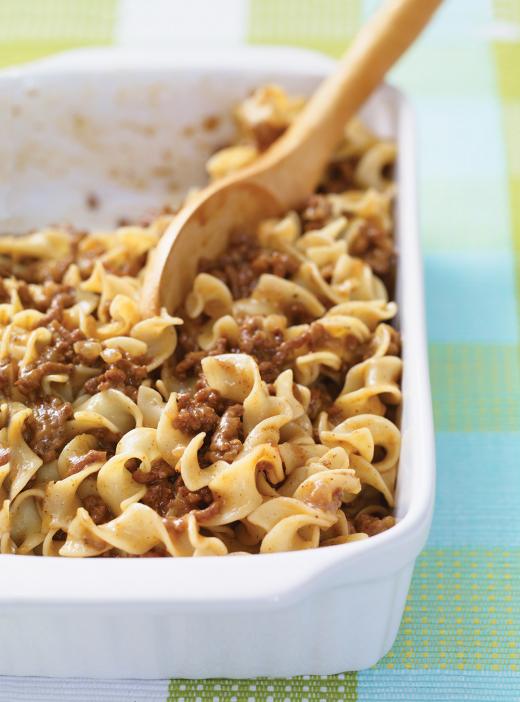 Preparation
Cut and prepare your ingredients.

In a large saucepan, bring plenty of salted water (about 2 litres / 8 cups) to a boil. Add the noodles and stir until the water starts to boil again. Cook the noodles for about 10 minutes or until al dente. Drain the noodles in a colander and drizzle with a little olive oil to prevent them from sticking together. Set aside.

In a large non-stick skillet, cook the onion in the butter over medium heat, stirring with a wooden spoon until golden brown. Add the meat and garlic. Continue cooking over high heat, crumbling the meat into small pieces with a spoon, until lightly browned. Season with salt and pepper. Sprinkle the flour and chili powder over the meat and stir to blend. Add the broth, soy sauce, Worcestershire sauce and cheese. Stir until the cheese has melted. Add the noodles and toss to coat with the sauce. Remove the saucepan from the heat and let stand for 5 to 10 minutes. The sauce will thicken slightly. Taste. Season with salt and pepper, if necessary.