Preparation
In a large saucepan, soften the onion in the butter. Add the cabbage, broth, potato, and bay leaf and bring to a boil. Cover and simmer for about 30 minutes or until the vegetables are tender. Remove the bay leaves.

In a blender, purée the soup until smooth and add the cream. Season with salt and pepper. 

Topping
Meanwhile, in a non-stick skillet, brown the bacon until crisp. Drain and let cool on paper towels. Crumble.

In the same skillet, brown the bread in the hot fat. Let cool.

Serve the soup and garnish with bacon and croutons.
To help you with this recipe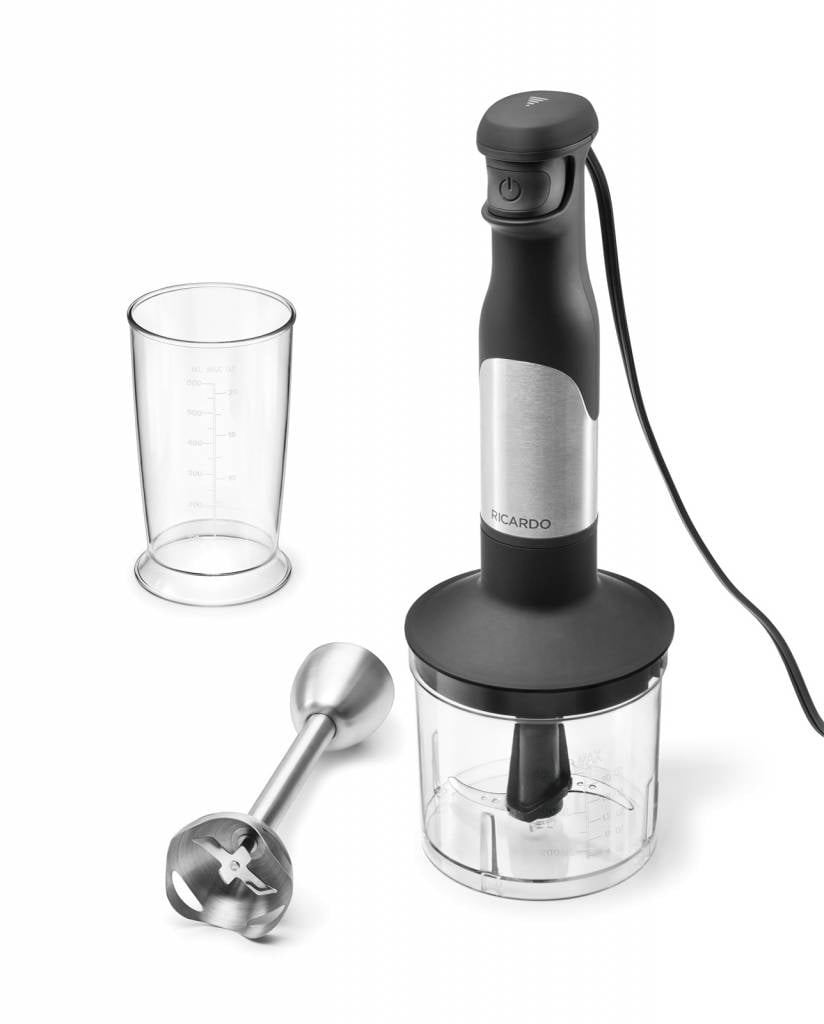 The RICARDO Hand blender features a stainless steel blender shaft that is perfect for making purées, sauces and soups directly in the cooking pot.
69.99 $
SHOP NOW