Preparation
With the rack in the middle position, preheat the oven to 375°F (190°C). Line a baking sheet with parchment paper.

On a work surface, cut the squash in half lengthwise and remove the seeds. Season with salt and pepper. Place on the sheet, cut side down, and cook for 45 minutes to 1 hour or until the squash is tender. Let cool.

Shred the flesh with a fork.

In a bowl, combine the squash with 2 tbsp (30 ml) of the oil. Season with salt and pepper. Keep warm.

Meanwhile, in a skillet, brown the onions in the remaining oil. Season with salt and pepper. Add the garlic and cook for 1 minute. Add the broth, tomatoes and olives. Cover and simmer for about 5 minutes or until the tomatoes have slightly broken down. Remove from the heat. Add the cheese. Adjust the seasoning. Serve on a bed of spaghetti squash and sprinkle with the basil.
To help you with this recipe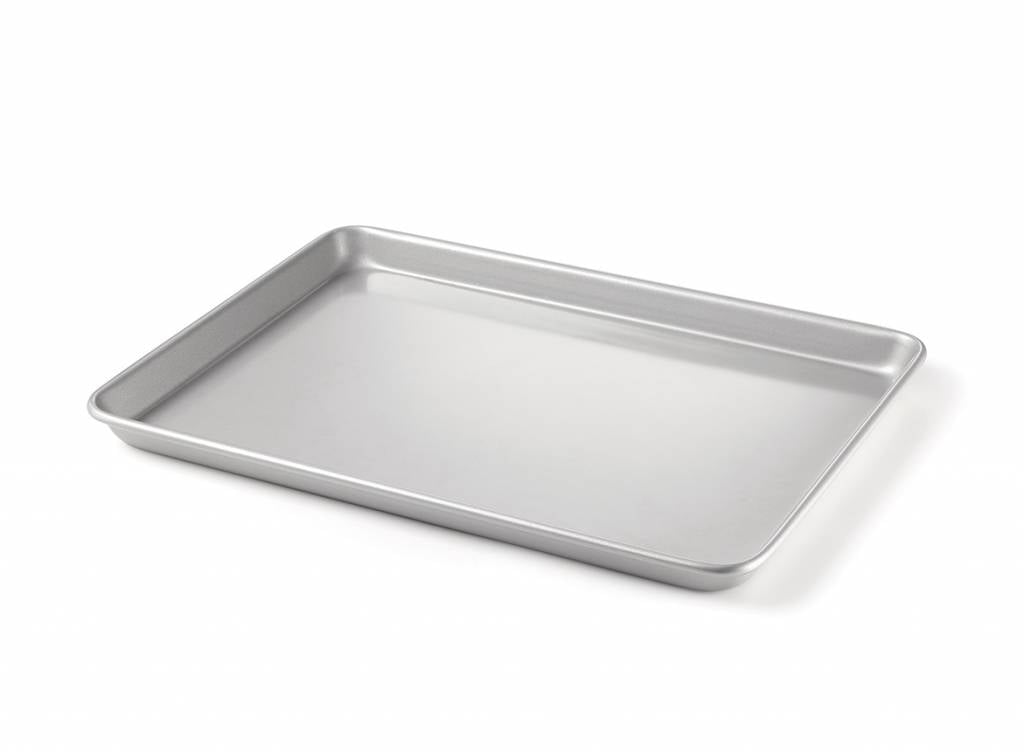 This must-have cooking accessory is perfect for baking cookies, pastries, meat or a whole meal making sheet pan dinner and getting the weeknight meal on the table fast.
25.99 $
SHOP NOW