Preparation
In a large saucepan, brown the shiitakes and pepper in the oil. Season with salt and pepper. Add the garlic, ginger, tomato paste, and spices and sauté for 1 to 2 minutes.

Add the coconut milk, broth, peas, lemon zest, and lime juice. Bring to a boil and simmer gently for about 3 minutes or until the peas are al dente.

Add the shrimp and bring to a boil. Continue cooking for about 2 minutes or until the shrimp are cooked. Adjust the seasoning. Serve and garnish with green onions. 


Note
You may find that there are a lot of ingredients for this weekday recipe? We grant you. But this soup is so quick to prepare that it's worth serving as a meal-in-a-bowl.
To help you with this recipe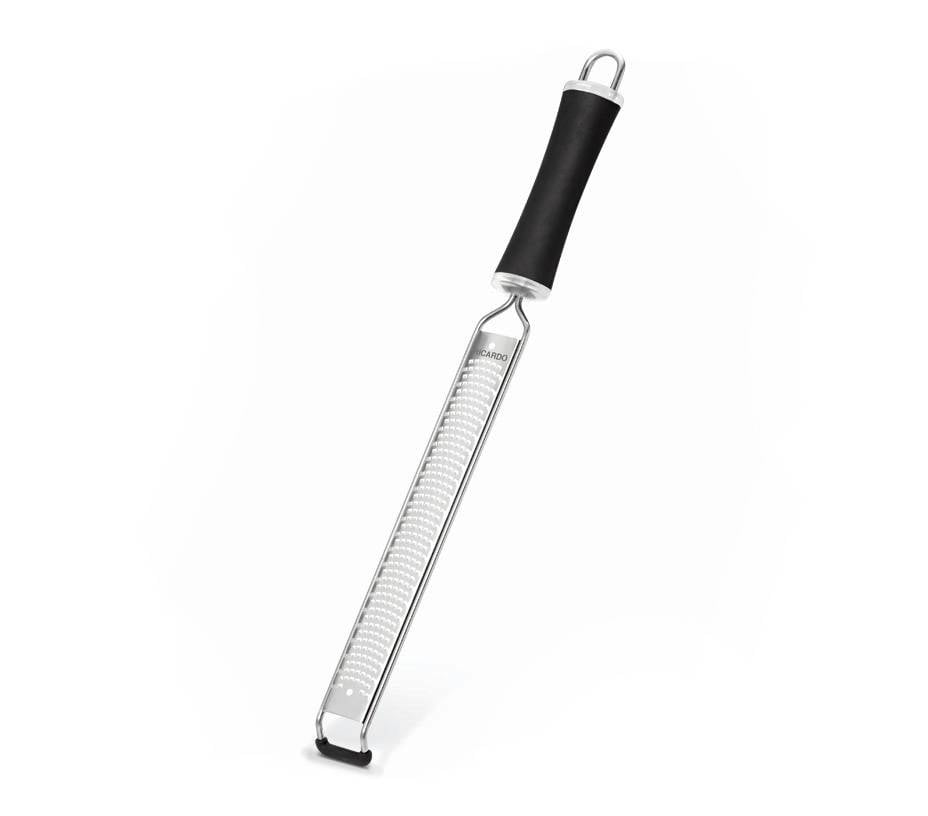 This long stainless steel grater with a fine blade is perfect for grating the zest of citrus fruits, as well as nutmeg or garlic. The handle and the non-slip strip allows for a comfortable and secure grip.
16.99 $
SHOP NOW