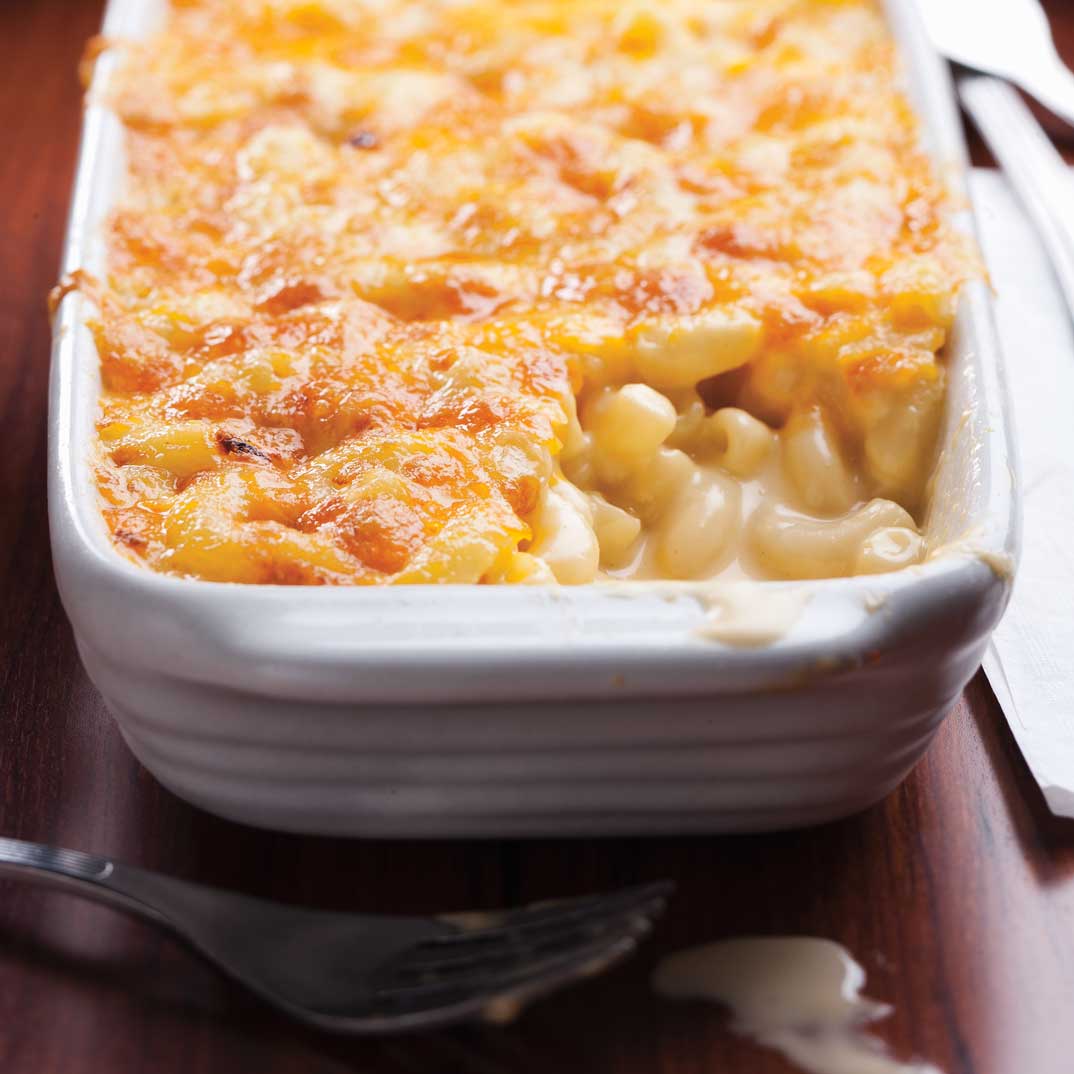 Back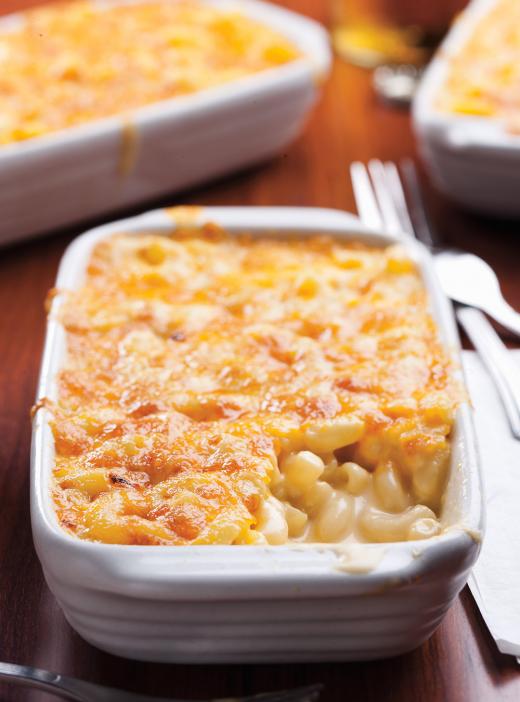 Preparation
In a pot of salted boiling water, cook the pasta until fully cooked. Drain and set aside.

With the rack in the middle position, preheat oven's broiler. Butter a 2-litres (8 cups) baking dish or four 500 ml (2 cups) ramekins.

In a saucepan, melt the butter. Add the flour and spices and cook for 1 minute, stirring continuously. Add the evaporated milk and broth and bring to a boil, stirring with a whisk.

Remove from the heat and add 250 ml (1 cup) of cheddar cheese, 250 ml (1 cup) of Havarti cheese, and the Velveeta cheese. Stir until well incorporated. Add the pasta and heat through. Adjust the seasoning.

Spoon into the baking dish or ramekins. Sprinkle with the remaining cheese. Bake for about 5 minutes or until the cheese has lightly browned.