Preparation
In a saucepan, cook the carrots and onion in the oil until the onion is translucent.

Add the broth, celery salt, and pepper. Bring to a boil, cover and simmer gently for about 30 minutes or until the carrots are tender.

In a blender, purée until smooth. Refrigerate for 4 hours or until the soup is cold. Add broth, if needed. Adjust the seasoning.

Serve into shallow bowls. Garnish with a dollop of cultured cream and sprinkle with herbs. Delicious served with the Savoury Herb Cake.
To help you with this recipe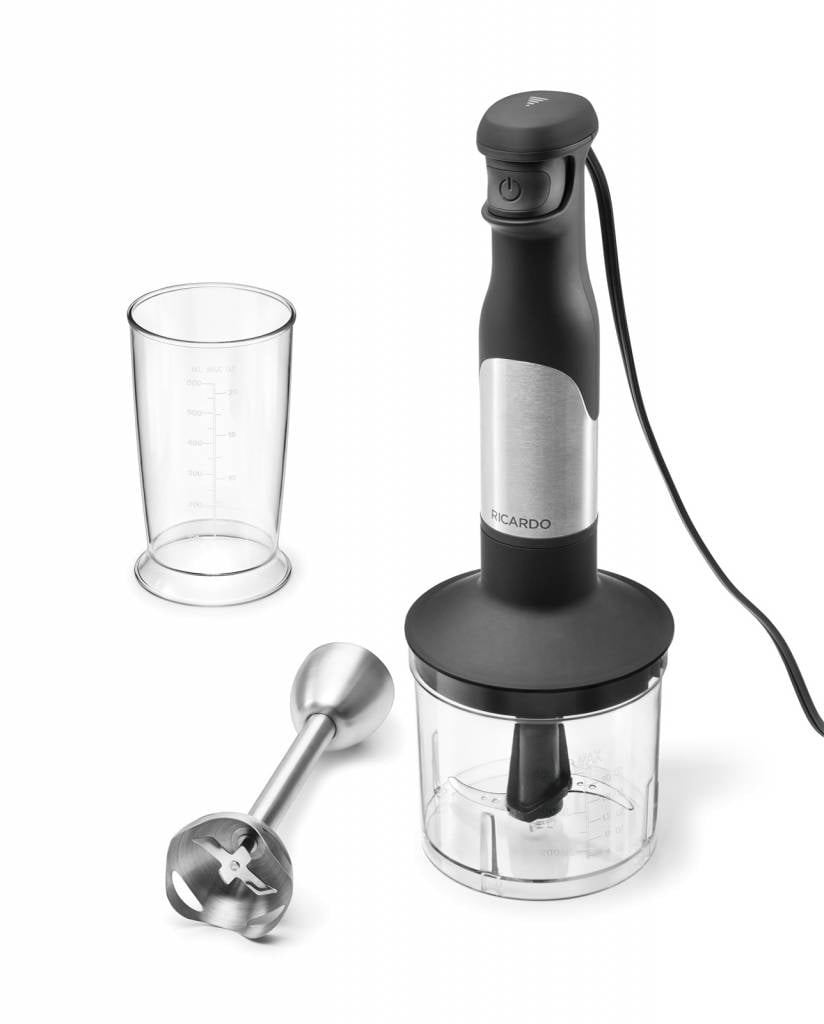 The RICARDO Hand blender features a stainless steel blender shaft that is perfect for making purées, sauces and soups directly in the cooking pot.
69.99 $
SHOP NOW