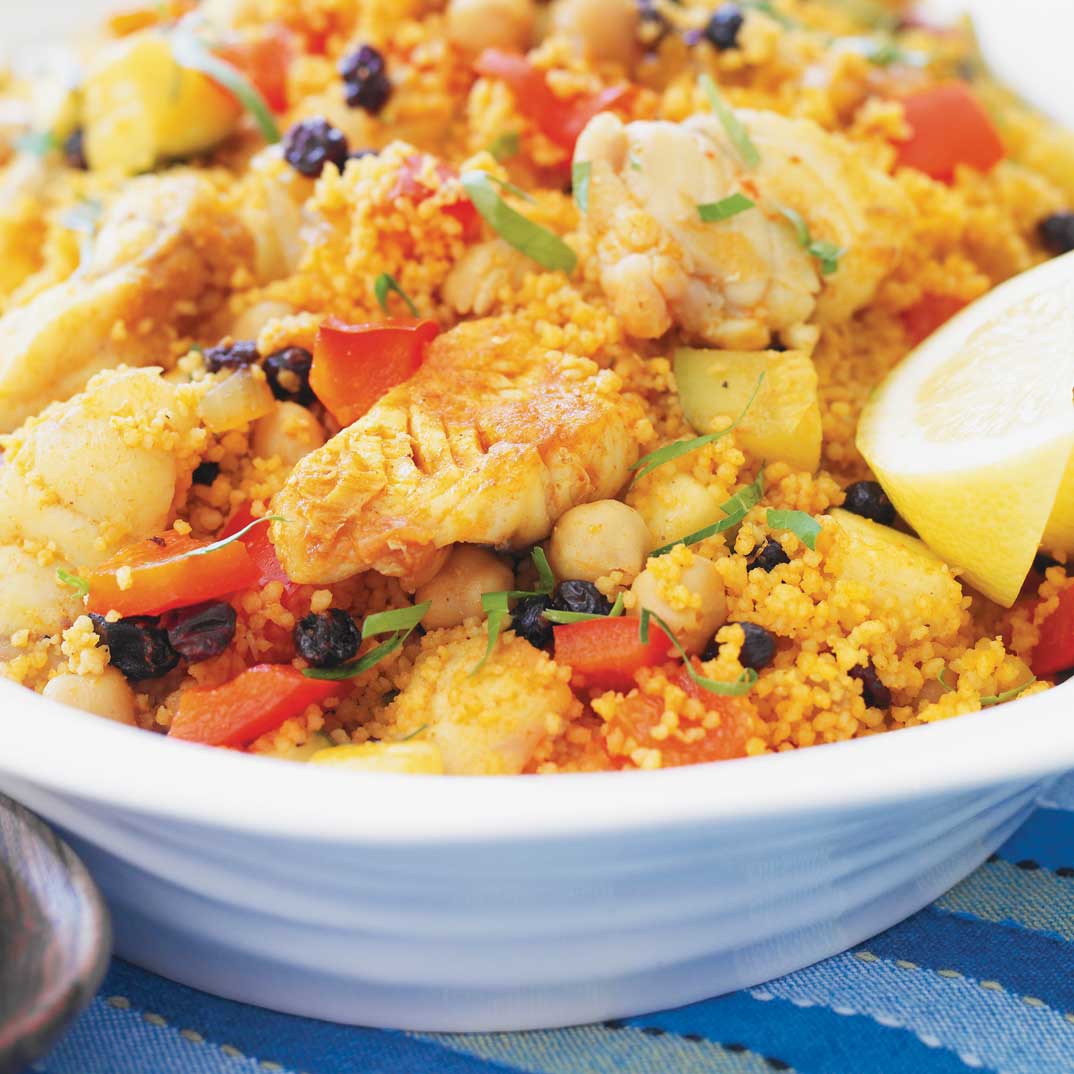 Back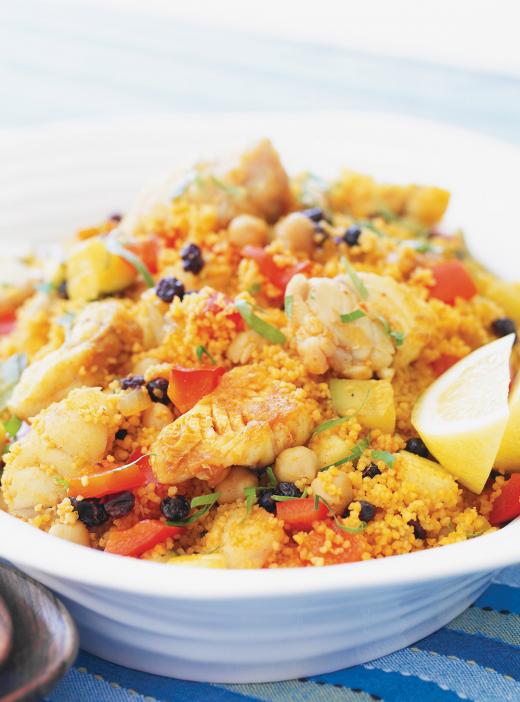 Preparation
In a large saucepan or wok, brown half the fish in half the oil. Season with salt and pepper. Repeat with the remaining fish. Set aside on a plate.

In the same saucepan, soften the onion and bell pepper with the spices in the remaining oil. Add the zucchini, garlic, tomato paste, lemon juice, and harissa sauce. Cook for about 2 minutes, stirring constantly. Add the chickpeas, broth, and raisins. Bring to a boil and simmer for about 2 minutes. Add the couscous, and fish and stir to combine. Cover and remove from the heat. Let rest for 5 minutes. Adjust the seasoning.

Serve in a large serving platter. Sprinkle with the parsley and serve with lemon wedges.
Note
This recipe was inspired by the fish couscous in the restaurant Dar Belhadj in Tunis.