Ingredients
Herb Oil
Herb Mayonnaise
Preparation
Lobster
Press the tip of a sharp chef's knife in the crack located behind the eyes on the lobster head. Press down firmly and quickly to split the head in half. Cut the tail in half lengthwise. Remove and discard the intestines, the greenish parts, and the gravel pouch located in the upper part of the head. Repeat with the remaining lobsters.

Preheat the grill, setting the burners to high. Oil the grate.
Herb Oil
In a small bowl, combine all the ingredients except for the lemons. Season with salt and pepper.

Drizzle the lobsters with half of the herb oil.

Reduce the heat to medium. Place the lobsters on the grill, cut side up. Close the lid and cook for 8 to 10 minutes. Crack the lobster claws with lobster pliers. Drizzle the lobsters with the remaining oil. Grill the lemon halves, cut side down.
Herb Mayonnaise
Meanwhile, in a bowl, combine all the ingredients. Serve the lobsters with the herb mayonnaise and the grilled lemon
To help you with this recipe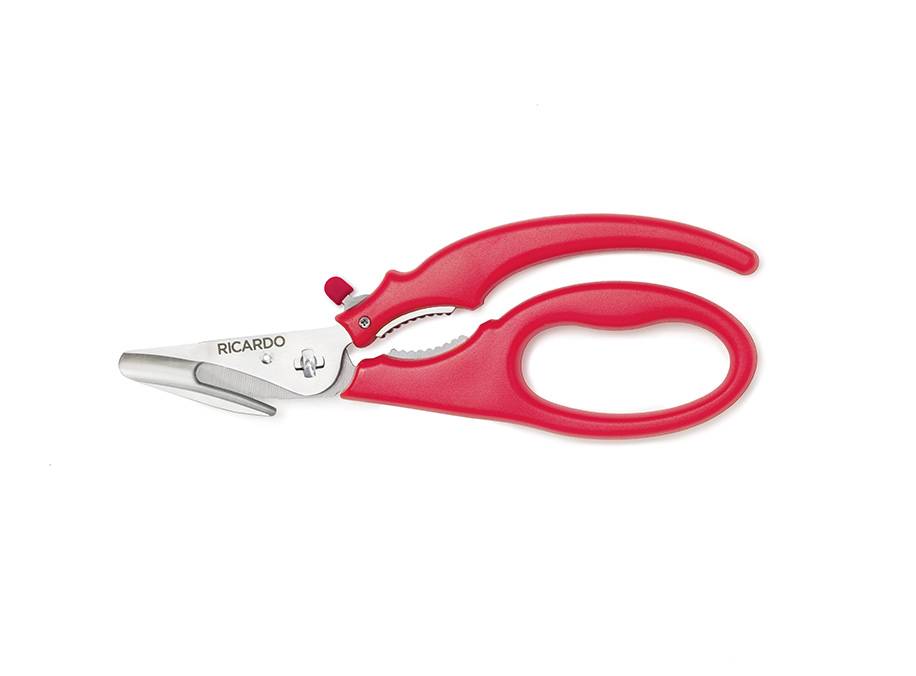 These seafood scissors were designed with the lobster, crab and crayfish lover in mind. Robust, they can cut through even the toughest shells. Their lock-and-spring system guarantees mess-free meals and safe handling.
15.99 $
SHOP NOW