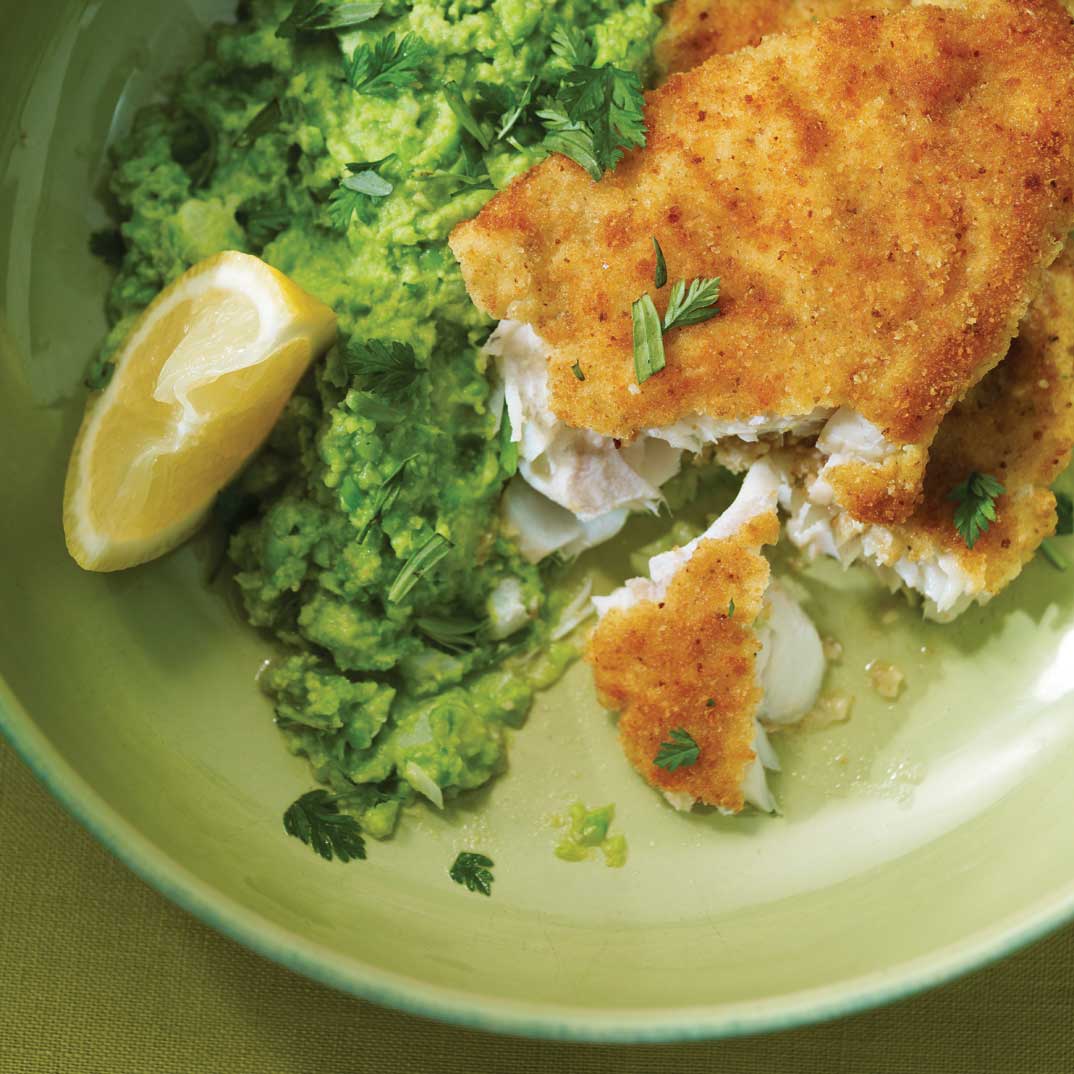 Back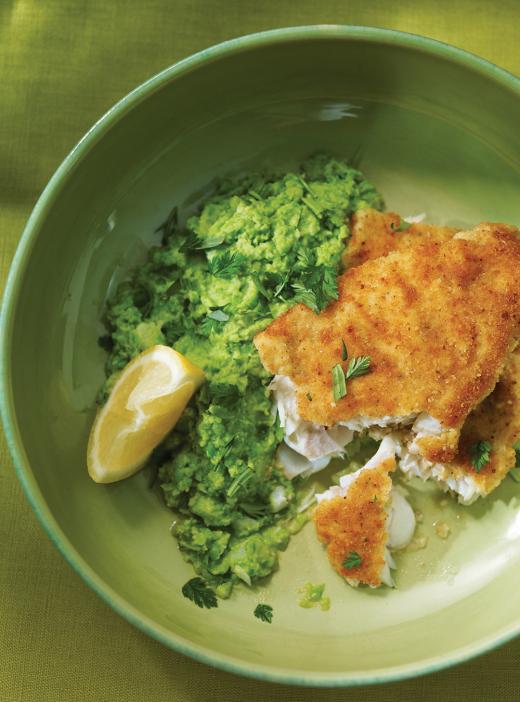 Preparation
Mushy Peas
In a pot of salted boiling water, cook peas for about 2 minutes. Drain.

In a food processor, purée peas until smooth with half the butter. Set aside.

In another pot of salted water, cook potatoes until tender. Drain. With a potato masher, coarsely crush potatoes with remaining butter, cream, and garlic. Add mashed peas and cook, stirring, for about 2 minutes. Season with salt and pepper.
Fish Fillets
Place flour in a shallow bowl, eggs in a second bowl, and breadcrumbs and garlic in a third.

Dredge fish fillets in flour and shake to remove any excess. Dip in egg mixture, drain, then coat in breadcrumb mixture.

In a large non-stick skillet, brown fish fillets, half at a time, in oil for about 2 minutes on each side depending on the thickness of the fish or until cooked. Season with salt and pepper. Serve with mushy peas and a wedge of lemon. Sprinkle with fresh herbs.
Note
Mushy peas are a British classic served with fish and chips, mainly prepared in the northern and central parts of England. Although the traditional recipe contains dried peas, more and more cooks make it with frozen peas, as in our recipe.