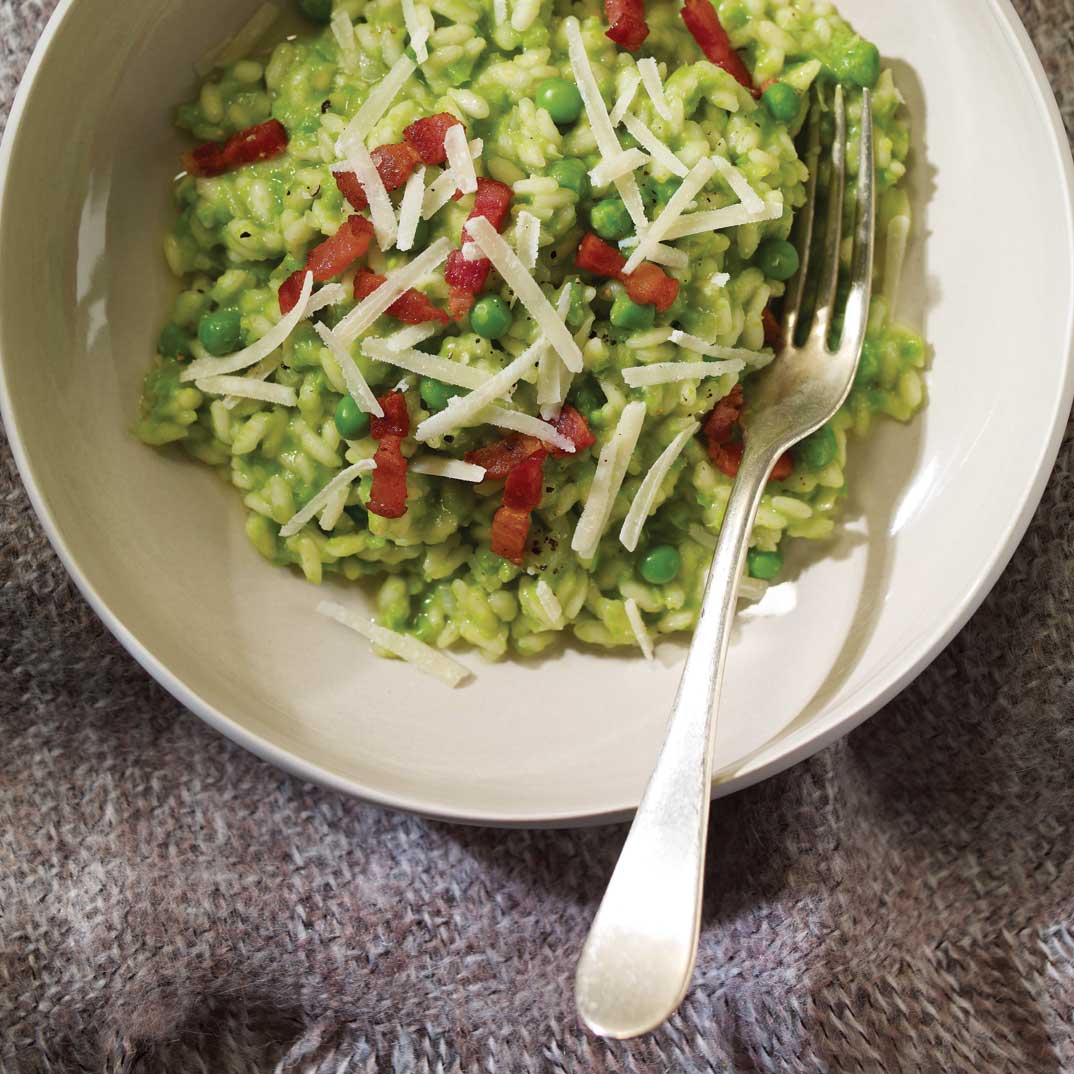 Back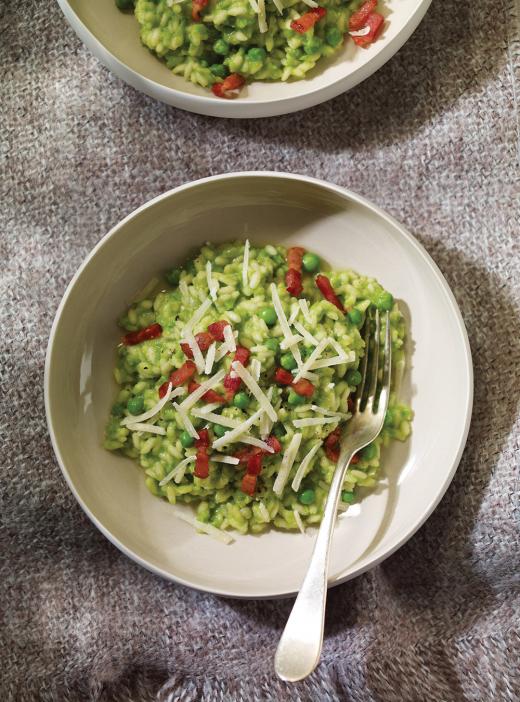 Preparation
In a food processor, purée 500 ml (2 cups) of peas with water. Add water, if needed. Set aside.

In a large saucepan, brown bacon in 15 ml (1 tablespoon) of oil. Drain on paper towel. Set aside.

In the same saucepan, soften onion in remaining oil. Add rice and cook for 1 minute, stirring to coat well. Add white wine and reduce until almost dry.

Over medium heat, add broth, about 250 ml (1 cup) at a time, stirring frequently, until liquid is completely absorbed before adding more broth. Season with salt and pepper.

After about 20 minutes of cooking, rice should be al dente. Add puréed peas, peas and Parmesan cheese and stir to combine. Adjust seasoning. Serve and sprinkle with bacon and Parmesan cheese, if desired.