Back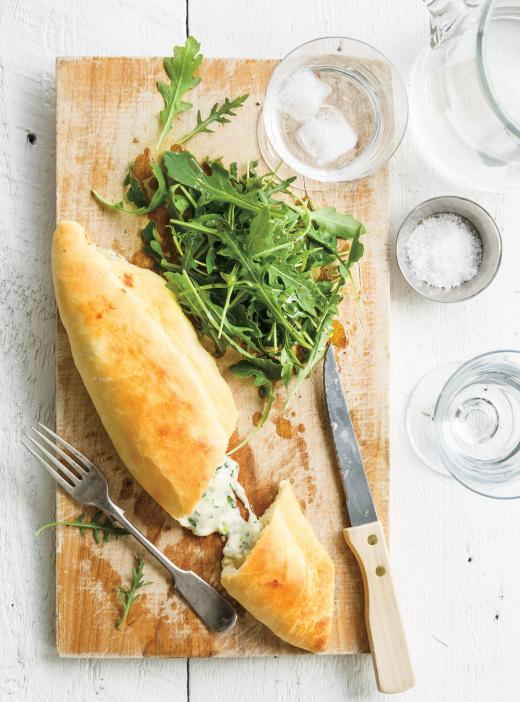 Preparation
With the rack in the middle position, preheat the oven to 230 °C (450 °F). Line a baking sheet with parchment paper.

In a bowl, combine the cheeses, green onions and basil. Season with salt and pepper.

On a floured work surface, cut the dough into six equal pieces. With a rolling pin, roll out a piece of dough at a time into a 20 cm (8-inch) disc. Keep the remaining pieces under a slightly damp cloth while making the calzones.

Place about 75 ml (1/3 cup) of the cheese filling in the centre of the disc of dough. Brush half the border with water. Close the calzone by sticking the dry side on the moist side, forming an elongated half-moon. Press to seal the edges with your fingers. With a spatula, move to the baking sheet. Repeat with the remaining ingredients.

Brush the calzones with oil and bake for about 15 minutes or until the dough begins to brown. If necessary, finish cooking under the broiler to brown evenly.
Note
On the grill
Preheat the grill, setting the burners to medium. Oil the grate and calzones on each side. Place them on the grill and close the lid. Cook for about two minutes on each side or until the dough is golden brown. If necessary, turn off the burners, close the lid and finish cooking with the residual heat.
Good with...
Preparation time: 15 min
Total: 15 min