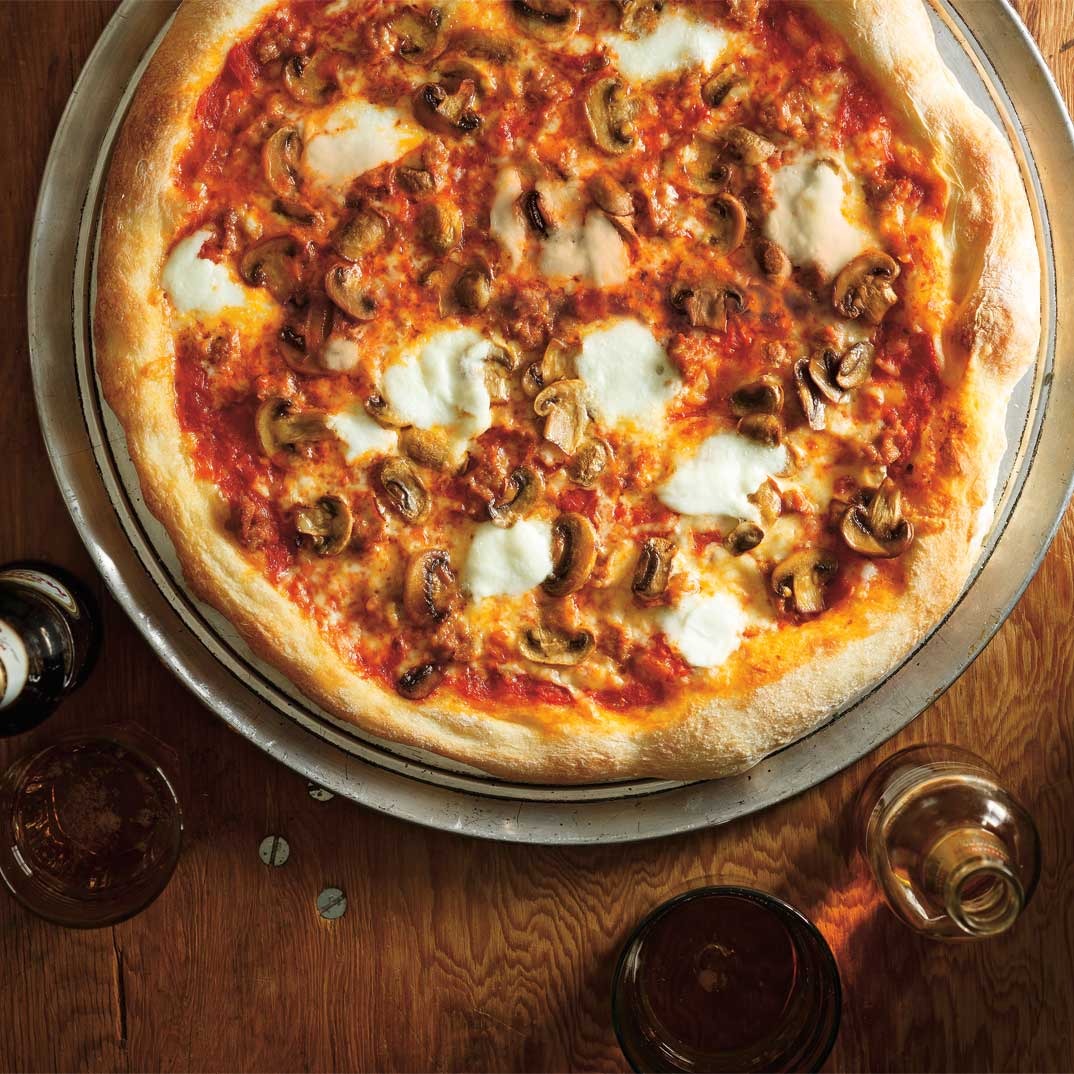 Back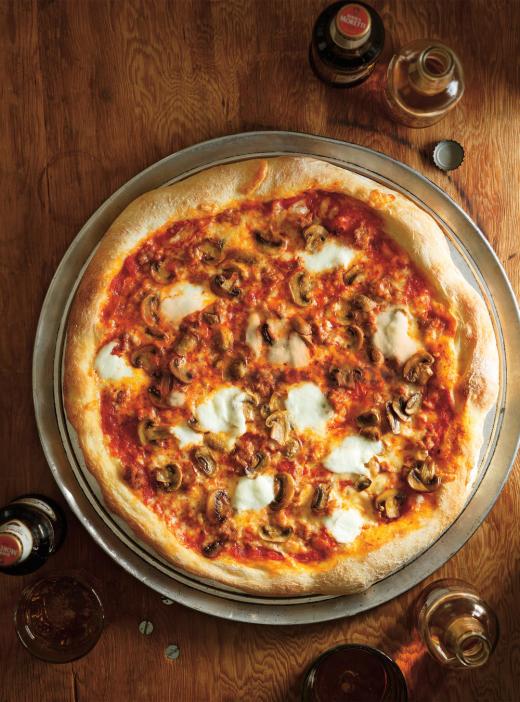 Open in full-screen mode
Ricardo's Classic Combo Pizza
Preparation

25 MIN

Cooking

17 MIN

Makes

2 large thin crust pizzas
Preparation
Raw Tomato Sauce
Drain the tomatoes, keeping the juice in a bowl. Remove and discard the seeds and any vegetation liquid in the tomatoes. With you hands, coarsely crush the tomatoes. Place the crushed tomatoes back in the reserved juice and combine with the remaining ingredients. Season with salt and pepper.
Pizza
On the rack in the middle position of the oven, place a pizza stone or an upside-down baking sheet. Preheat the oven to 230 °C (450 °F).

In a skillet, brown the mushrooms in the oil. Season with salt and pepper. Set aside.

Divide the dough in half. On a floured work surface, stretch or roll out a dough ball into a 35-cm (14-inch) disc, leaving a thick border. Place on parchment paper. Spread 250 ml (1 cup) of the tomato sauce over the entire surface. Shred the meat of one sausage and scatter over the sauce with half the mushrooms. Bake for about 12 minutes. Top with half the mozzarella cheese. Continue cooking for about 5 minutes or until the crust is golden brown and the cheese has melted. Repeat with the remaining ingredients for a second pizza.
Note
If you seed the tomatoes, you'll have a much smoother sauce. By removing the vegetation water inside the tomatoes, you will also get a thicker sauce.
Good with...
Preparation time: 15 min
Total: 15 min