Preparation
With the rack in the middle position, preheat the oven to 400°F (200°C). Line a 17 x 12-inch (43 x 30 cm) baking sheet with parchment paper, letting it hang over two sides. Butter and flour the sides.

In a bowl, combine the flour and baking soda. Set aside.

In a saucepan over medium heat, melt the chocolate and butter with the cocoa powder. Stir until smooth. Set aside.

In another bowl, beat the eggs and sugar with an electric mixer until the mixture lightens and triples in volume, about 5 minutes. At low speed, add the dry ingredients. With a spatula, gently fold in the chocolate mixture.

Spread the batter on the prepared baking sheet. Bake for about 5 minutes or until a toothpick inserted into the centre of the cake comes out clean. Let cool for 5 minutes. Unmould the cake onto a wire rack and remove the parchment paper. Let cool completely.

Cut the cake in half crosswise.

Slice the brick of ice cream in half horizontally.

Cut the brick of ice cream in half horizontally or vertically depending on its shape.

Place the 2 pieces of ice cream side by side onto 1 slice of cake and top with the other slice, smooth side up. With a knife, remove the excess cake on each side to even it out.

Cover and freeze for at least 30 minutes. Serve as a large ice cream sandwich or cut the cake into 12 sandwiches. Cover individually in plastic wrap and store in the freezer, if desired.
Note
For kids, you can press the sides of the sandwiches in chocolate or colour sprinkles.
To help you with this recipe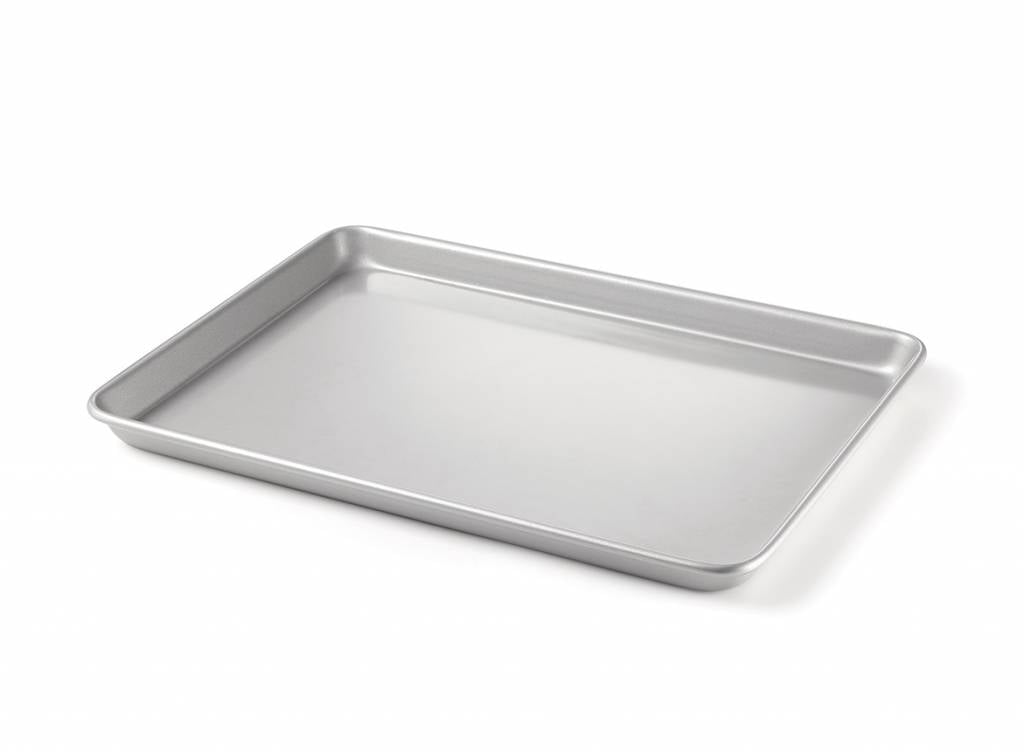 This must-have cooking accessory is perfect for baking cookies, pastries, meat or a whole meal making sheet pan dinner and getting the weeknight meal on the table fast.
25.99 $
SHOP NOW