Ingredients
Soup
Garnish 1
Garnish 2
Garnish 3
Preparation
In a large pot, soften the celery, leek and garlic in the oil. Season with salt and pepper. Add the broth, potatoes and rosemary. Bring to a boil, cover and simmer for 15 minutes or until the potatoes are tender. Remove the rosemary sprig. Add the spinach and mix well. Remove from the heat.

In a blender, purée the soup until smooth. Adjust the seasoning.

Serve the soup in bowls and top with your choice of garnishes (see note).
Note
To make the brioche croutons, preheat the oven to 350°F (180°C). In an ovenproof skillet over medium heat, brown diced brioche in 2 tbsp of butter. Transfer to the oven and bake until crispy. Let cool.
With this recipe, you can serve eight bowls of soup or a dozen appetizer portions in tea cups or shot glasses, Very convenient for a potluck dinner where people are not necessarily sitting around a table.
You can double the recipe and freezes it. If you freeze the soup, it may separate when reheating. Simply purée it again in the blender to give it a smooth texture.
To help you with this recipe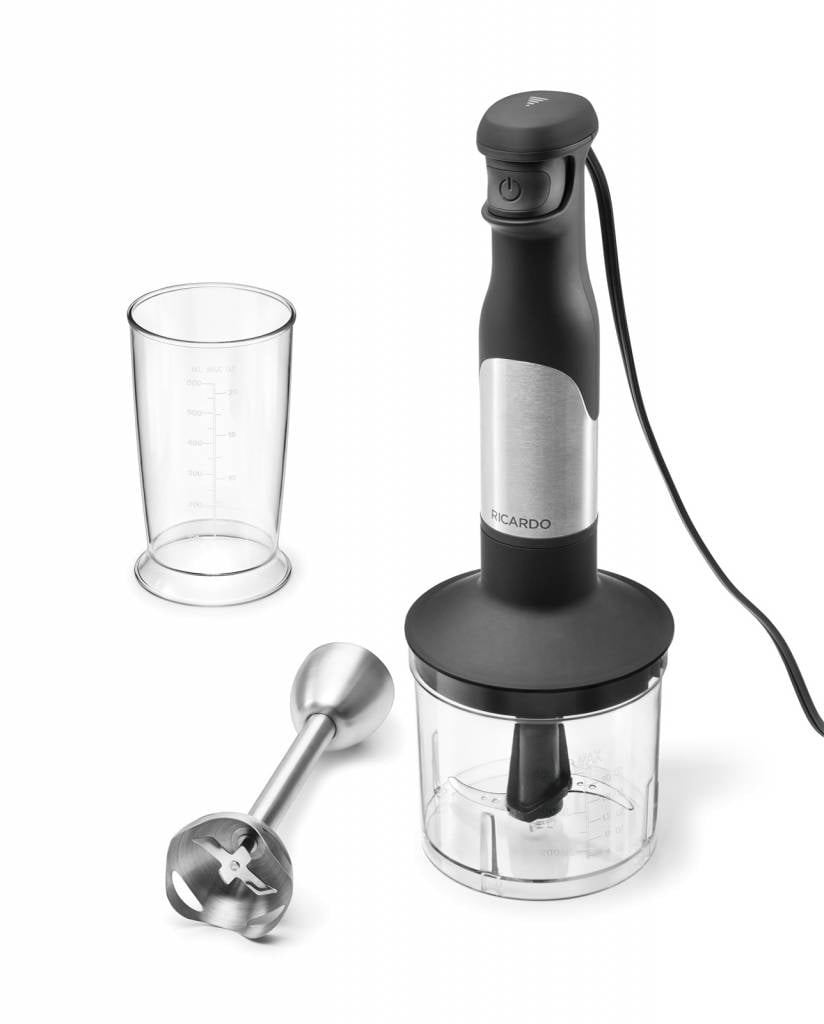 The RICARDO Hand blender features a stainless steel blender shaft that is perfect for making purées, sauces and soups directly in the cooking pot.
69.99 $
SHOP NOW