Preparation
With the rack in the middle position, preheat the oven to 400°F (200°C). Line a baking sheet with parchment paper.

Place the squash on the baking sheet. Drizzle with the oil, and season with salt and pepper. Bake for about 20 minutes or until tender, stirring halfway through cooking. Set aside.

Meanwhile, in a large pot of salted boiling water, cook the pasta al dente. Drain. Lightly oil and set aside.

In the same pot over medium-high heat, soften the leeks, onion and garlic in the butter. Season with salt and pepper. Sprinkle with the flour and cook for 1 minute, stirring constantly. Add the broth and milk. Bring to a boil. Simmer for 5 minutes.

Off the heat, with an immersion blender, purée the leek mixture until smooth. With a spatula, stir in the squash, pasta and spinach. Adjust the seasoning. Add a pinch of red pepper flakes and nutmeg, if desired.

Pour the mixture into a 13 x 9-inch (33 x 23 cm) baking dish. Sprinkle with the cheeses. Bake for about 25 minutes or until golden brown. Let rest for 15 minutes before serving.
To help you with this recipe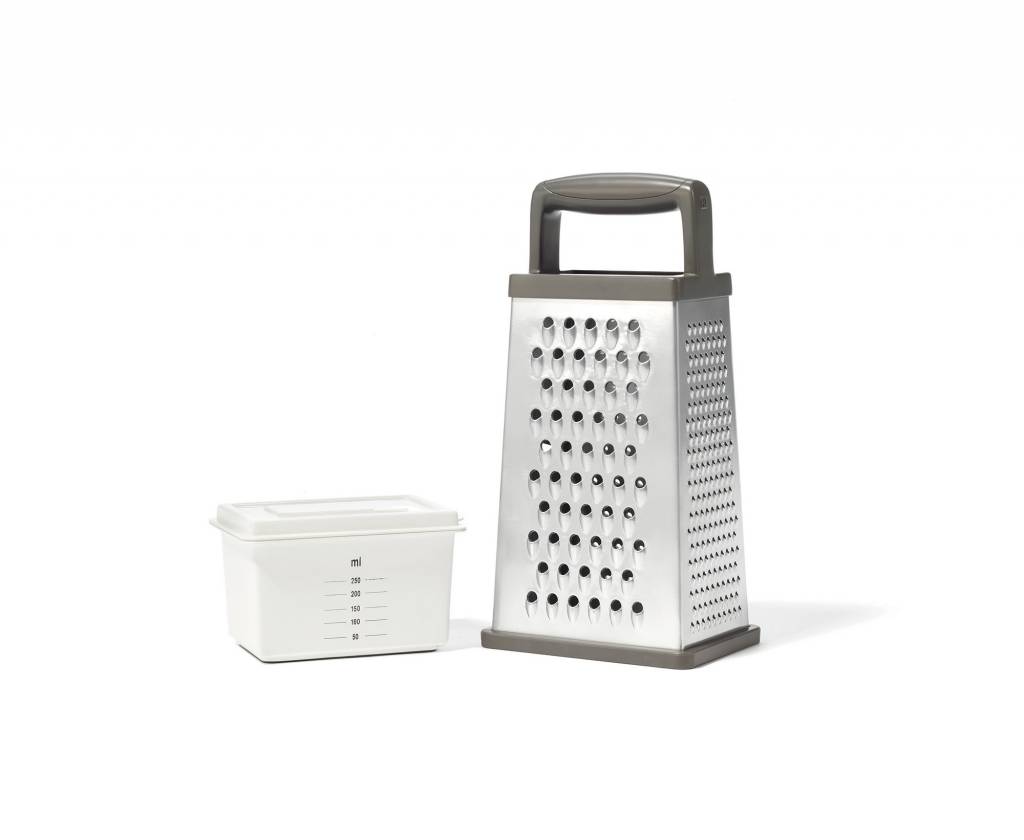 This 4-sided grater can do everything from zest lemons to grate potatoes. Its non-slip base provides comfort and stability. With the graduated container, freshly grated ingredients can be stored in the refrigerator.
29.99 $
SHOP NOW