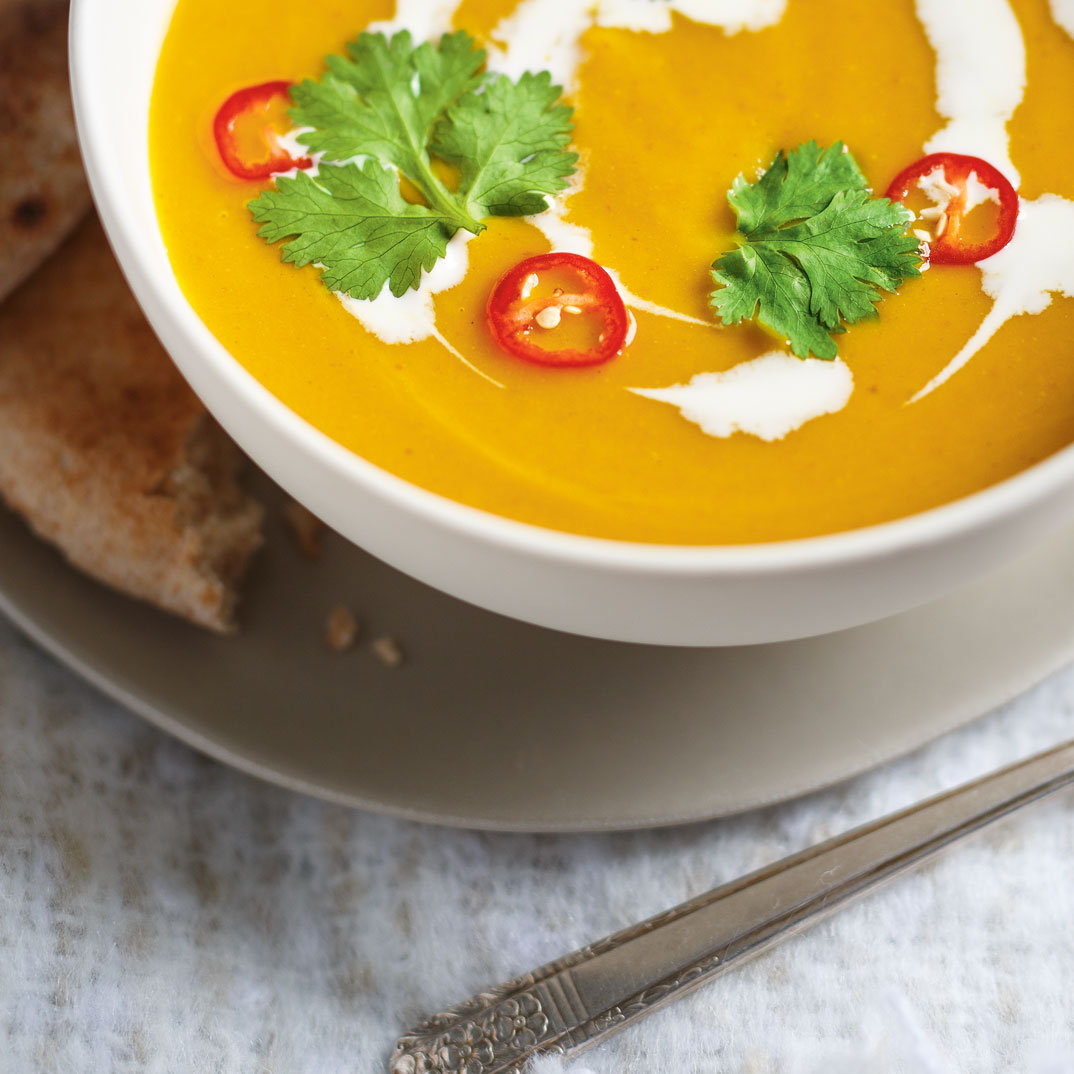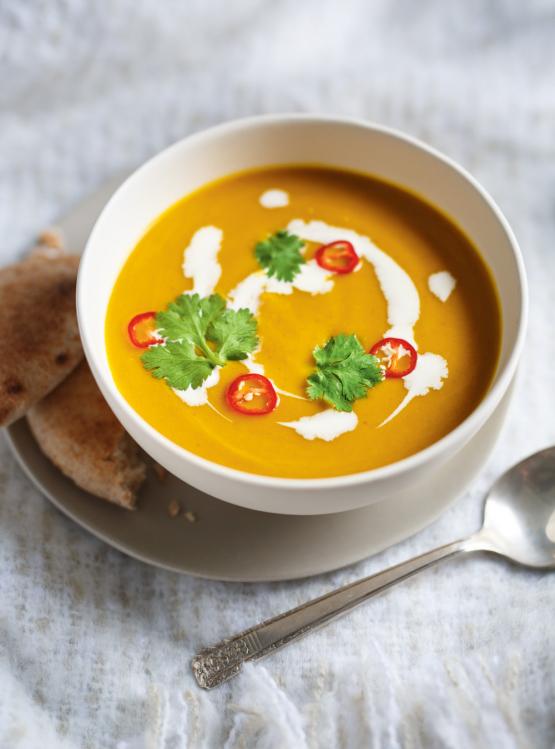 Preparation
In a pot over medium heat, soften the onion, garlic and ginger in the oil. Add the squash, curry powder and mustard. Cook for about 2 minutes. Add the broth and bring to a boil.

Cover and simmer over low heat for about 20 minutes or until the squash is tender.

In a blender, purée the soup until smooth. Return to the pot. Season with salt and pepper.

Pour the soup into bowls. Garnish with a drizzle of cream, some herbs and a few slices of pepper.