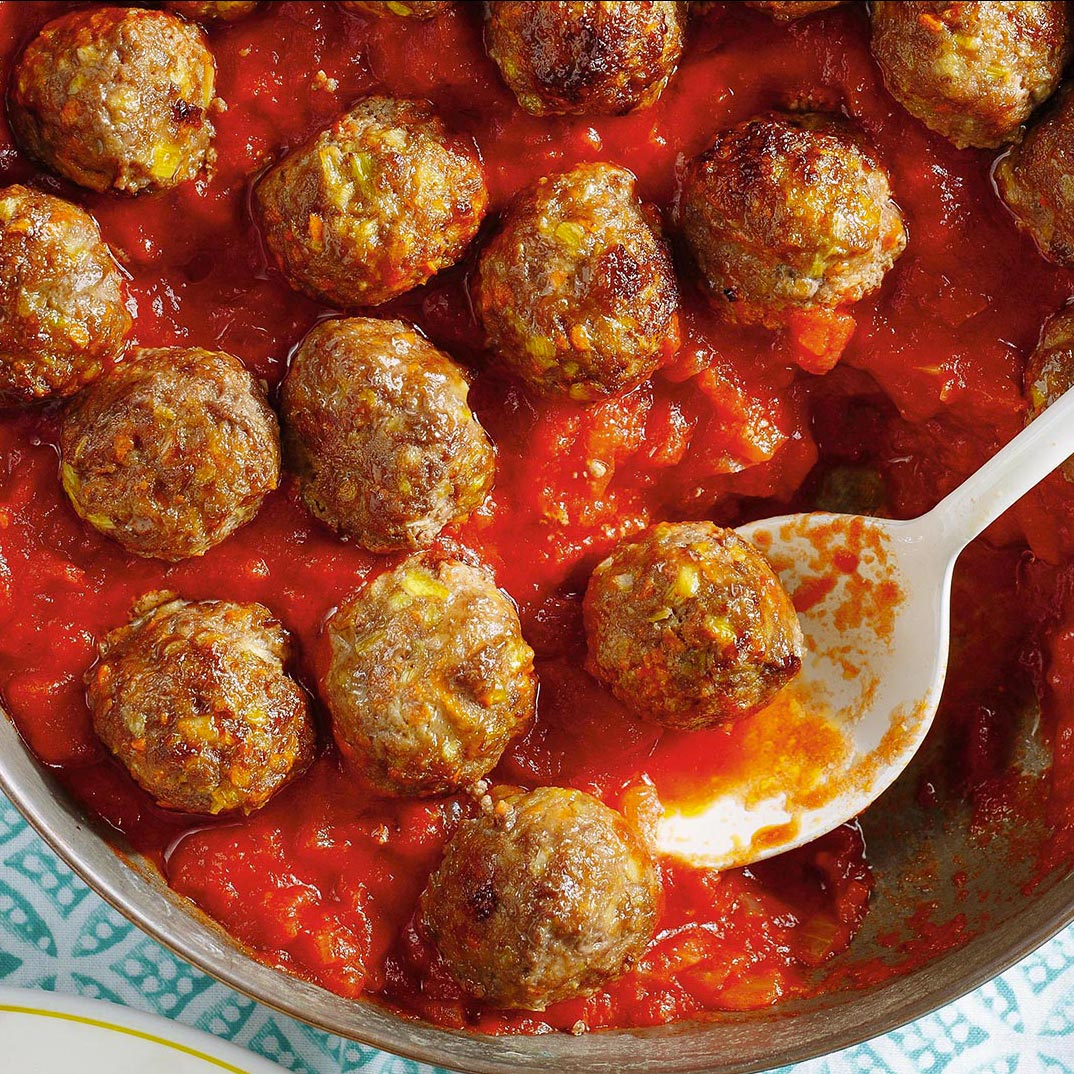 Preparation
With the rack in the highest position, preheat the oven's broiler. Line two baking sheets with aluminum foil. Set aside.

In a large bowl, combine the bread and milk. Let soak for 5 minutes.

In a food processor, finely chop the carrot and leek. Add to the bowl of soaked bread. Season with salt and pepper. Add the remaining ingredients and combine with your hands.

With a small ice cream scoop and lightly oiled hands, shape about 4 dozen small meatballs using 1 tbsp (15 ml) of the meat mixture for each. Place on the prepared baking sheets, spacing them evenly.

Bake one baking sheet of meatballs 5 minutes. Remove from the oven, turn the meatballs and continue baking for 5 minutes or until they are cooked through and golden brown. Repeat with the remaining sheet of meatballs.
Note
This recipe is from "Ricardo For Kids".
Good with...
Preparation time: 10 min
Total: 50 min