Bibimbap, the Korean rice dish traditionally served in a hot stone bowl, inspired this happy equilibrium of contrasting flavours. The secret to the recipe's success? Tender eggplant and grilled sweet-and-spicy beef, built atop a base of sticky rice and piled high with bean sprouts, cilantro and lime for a bright, fresh kick.
Ingredients
Sticky Rice
Eggplant
Beef
Garnish
Preparation
Sticky Rice
In a saucepan, bring the rice, water and salt to a boil. Stir, cover and cook over low heat for 25 minutes or until the liquid is completely absorbed. Let rest, covered, for 5 minutes.
Eggplant
In a large non-stick skillet over medium-high heat, cook half of the eggplant at a time in 1 tbsp (15 ml) of the oil for 10 minutes or until browned. Season with salt and pepper. Set aside on a plate and keep warm.
Beef
In a bowl, combine the soy sauce, hoisin sauce, lime juice, water, fish sauce and cornstarch. Set aside.

In the same skillet used for the eggplant, over high heat, cook the meat in the oil until golden brown, breaking it up with a wooden spoon. Add the soy sauce mixture, ginger, garlic and chili pepper. Bring to a boil. Cook for 1 minute or until the meat is coated with the sauce.

Serve the rice, eggplant and beef together in bowls. Top with the bean sprouts, green onions, cilantro and lime wedges.
Note
Top each bowl with a fried egg for a bibimbap-like twist.
To help you with this recipe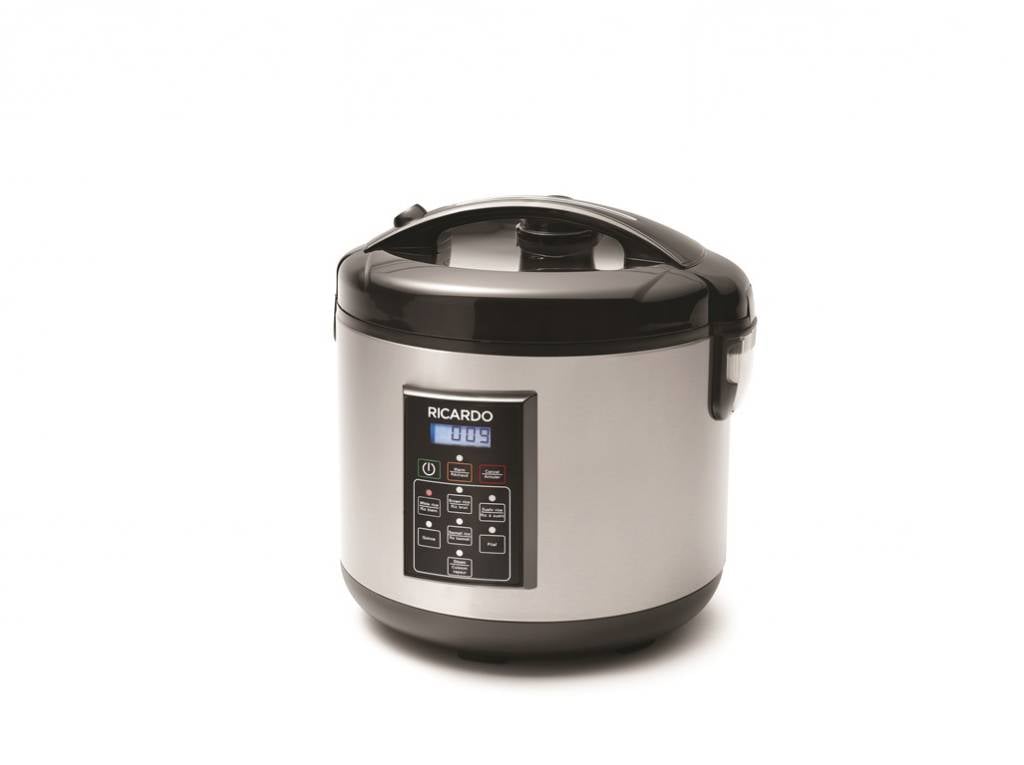 This rice cooker is perfect for cooking white, brown, sushi and basmati rice, as well as barley and quinoa, in both small and large quantities.
69.99 $
SHOP NOW