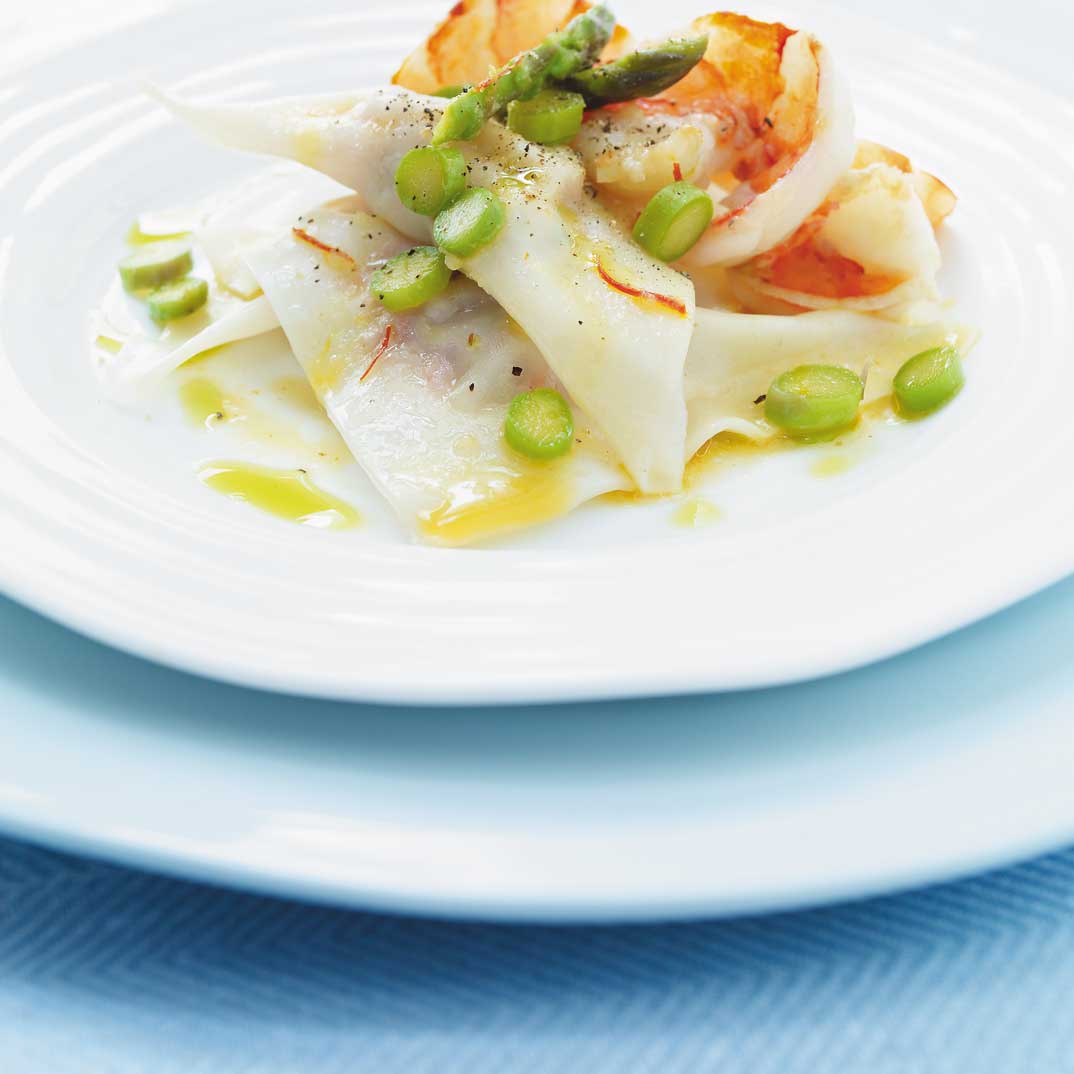 Back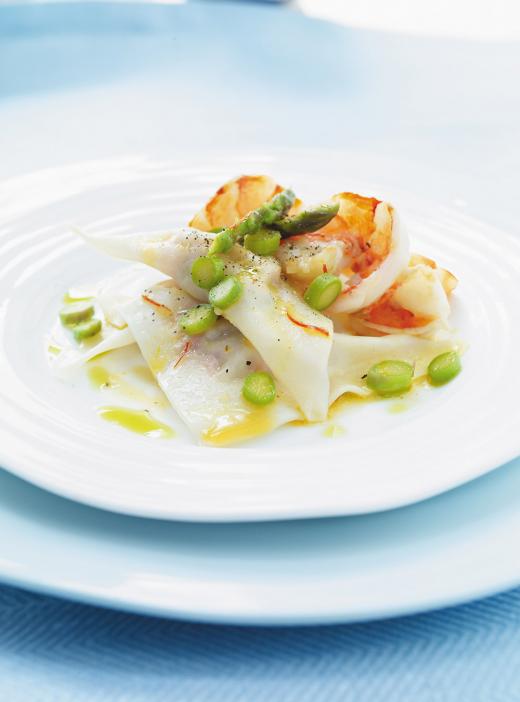 Preparation
HERB OIL
In a pot of boiling water, blanch the basil and chives for 10 seconds to preserve their bright green color. Plunge the herbs in ice water. Drain well.

In a blender, purée the herbs with the oil until smooth. Line a sieve with two layers of cheesecloth and filter the oil.
RAVIOLIS
In a bowl, combine the pork, bell pepper, green onions, parsley and hot pepper flakes. Season with salt and pepper.

Lay 4 won ton wrappers on a work surface. With a spoon, place about 7.5 ml (1 1/2 tsp) of filling in the centre of each square. Brush the wrappers with a little water and close into a triangle. Press the dough around the filling, without leaving any air bubbles. Repeat with the remaining ingredients.

In a large pot of boiling salted water, cook half of the raviolis for 2 to 3 minutes. Drain. Drizzle with a little olive oil and keep warm. Cook the remaining raviolis.
In a skillet, brown the shrimp and garlic in the butter. Remove from the skillet and set aside.

Cut the asparagus stalks into slices and keep the tip intact, then cutting them in half lengthwise if necessary.

In the same skillet, bring the chicken broth and saffron to a boil. Reduce by half. Add the asparagus and cook until warm.

Divide the raviolis onto the serving plates. Spread the garnish, add broth and sprinkle a few drops of herb oil (see note). Season with pepper.

To serve tapas-style, place 3 raviolis per small square or round plates.
Note
If you do not prepare the herb oil, sprinkle a few drops of good olive oil and garnish with finely chopped basil and chives.