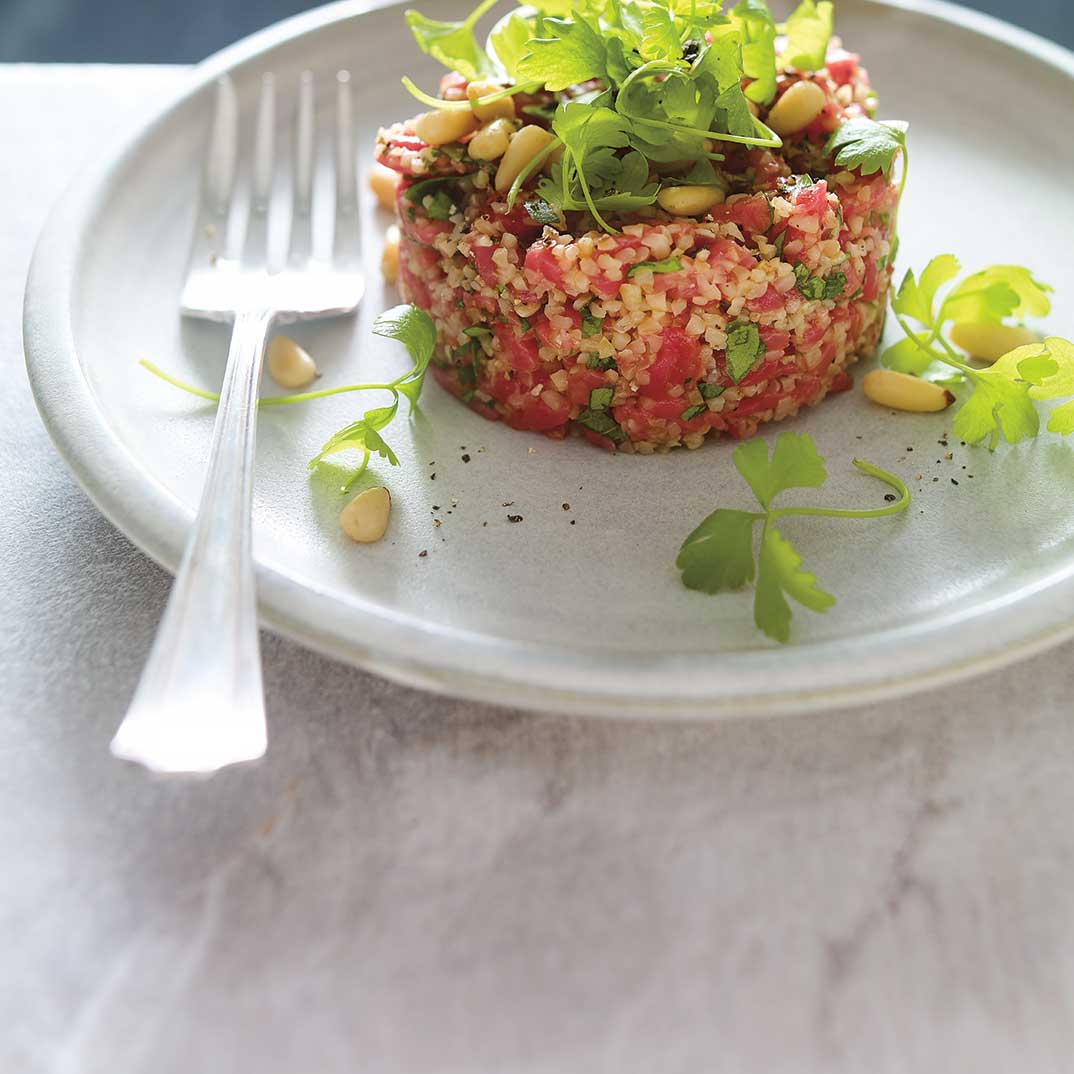 Back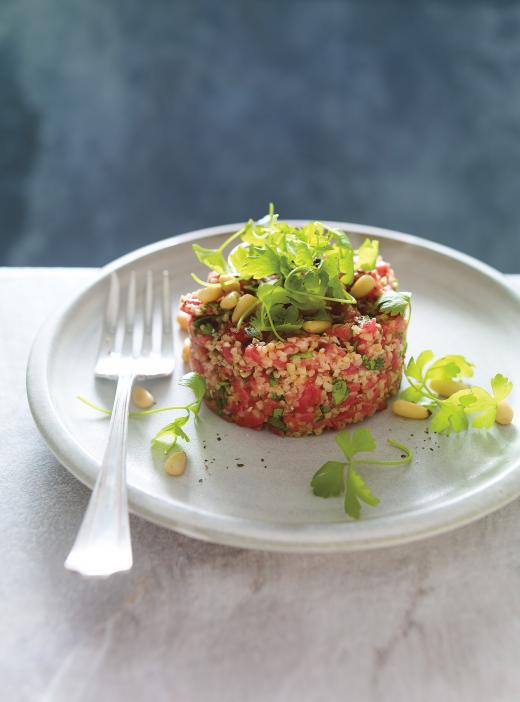 Preparation
Bulgur Wheat
In a pot, bring the water and oil to a boil. Add the bulgur. Cover, remove from the heat and let rest for 15 minutes. Transfer to a bowl and fluff the bulgur with a fork. Let cool. Season with salt and pepper. Set aside.
Tartare
Fill two-thirds of a large bowl with ice. Place a second bowl overtop. This will allow the meat to remain cold during preparation.

On a work surface, finely dice the beef and place in the chilled bowl as you work. Set aside in the refrigerator.

In another bowl, whisk together the lemon juice, oil, harissa, garam masala and herbs. Season with salt and pepper. Add the lemon juice mixture and bulgur to the diced meat and gently combine.

Serve garnished with the pine nuts and microgreens.