Mussels and fries are absolute classic pairing!
Ingredients
Spicy Mayonnaise
Fries
Mussels in White Wine
Preparation
Preheat the oil in a deep fryer to 350°F (180°C). Line a baking sheet with paper towels. Preheat the oven to 200°F (95°C).
Spicy Mayonnaise
In a small bowl, combine all of the ingredients. Refrigerate until ready to serve.
Fries
In another bowl, rinse the potatoes under cold water until the water runs clear. Drain and pat dry with a clean dishcloth.

Fry half of the potatoes at a time in the oil for 2 minutes or until lightly golden and crispy. Watch out for splattering. Drain well on the paper towel. Season with salt. Keep warm in the oven.
Mussels in White Wine
In a large pot over medium heat, soften the shallots and garlic in 1 tbsp of the butter. Add the white wine and let reduce for 1 minute. Add the mussels. Cover and simmer until the mussels have opened, about 4 to 5 minutes. Discard any mussels that have not opened. Using a slotted spoon, remove the mussels and transfer to a serving dish. Keep warm.

Reduce the cooking juices for 2 minutes. Add the parsley and remaining butter. Season with pepper. Pour over the mussels. Serve the mussels with the fries and spicy mayonnaise.
To help you with this recipe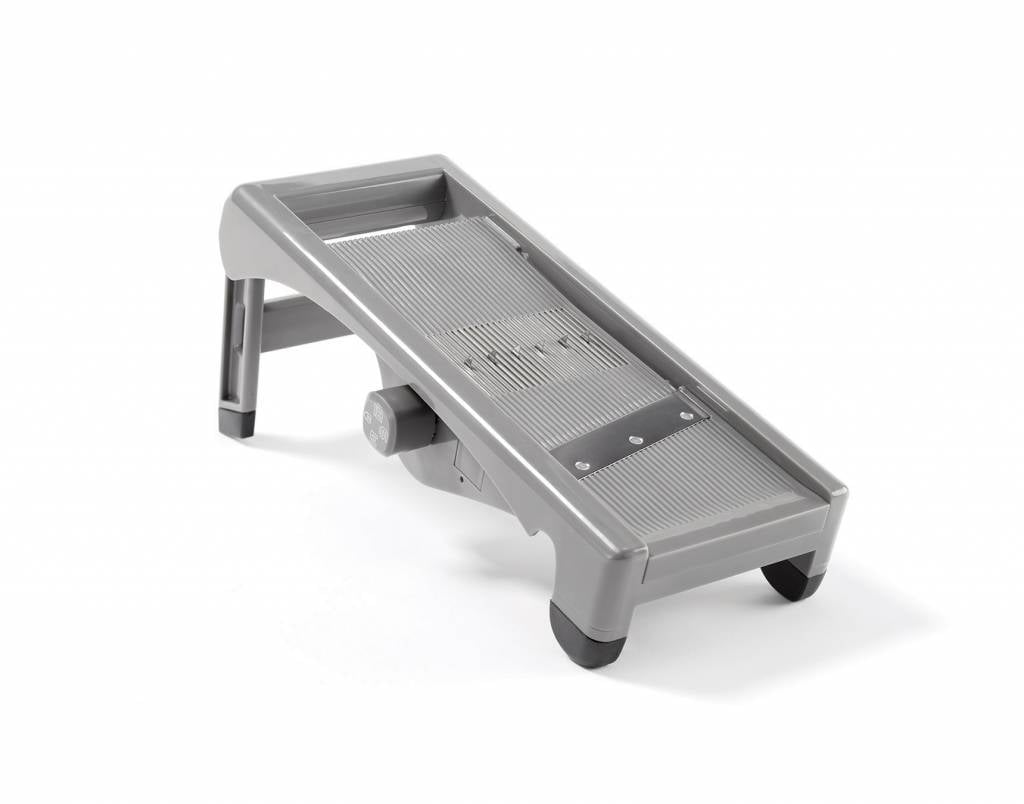 This mandolin has three different size blades that allow for rapidly and safely julienning or thinly slicing vegetables like beets, for example.
39.99 $
SHOP NOW