Preparation
Open the can of beer by lifting the tab. With the sharp side of a bottle opener, make some holes on the top part of the can. Pour half the beer to soak the wood chips. Keep the remaining beer in the can.

Prepare the grill for cooking over indirect heat. Prepare a wood chip packet and place it under the grate over one burner.

Preheat the grill, setting the burner on high until the first sign of smoke, then reduce the heat to medium. You can cook the chicken without smoke, but the taste is not as interesting.

Remove the bag containing the giblets that is inside the chicken and keep for another use. Remove the fat from the body and neck cavities. Rinse the inside and outside of the chicken with cold water and pat dry. Generously season the inside with 10 ml (2 teaspoons) of the rub. Rub the outside with about 10 ml (2 teaspoons) of rub. If you have the patience, rub some under the skin.

Pour about 10 ml (2 teaspoons) of the rub in the opening of the can. It is normal for the beer to foam. Sit the chicken on the can. Stretch the legs to form a tripod. Fold the wing tips behind the back of the chicken.

When the grill is ready, place the chicken on the can upright on the side where the burner is off. Close the lid and cook for 1 hour and 15 minutes to 1 hour and 30 minutes, until the meat is cooked and the skin is crispy. The best test to make sure the chicken is juicy is to use a thermometer. It should read about 83 C (180 F) when inserted into a thigh.

With tongs, place the chicken as is (in a vertical position on the can) on a platter and present it to your guests. Let rest for 5 minutes, then carefully remove the chicken from the can. Careful! The beer will be very hot. Usually, we throw away the beer, but some like to use it in their barbecue sauce. Cut the chicken and serve.
Note
I met the American grilling guru, Steven Raichlen, and made his recipe for Beer Can Chicken a dozen times. A pure delight! He is probably the only Miami resident to have installed a swimming pool as an accessory to his twenty grills. He spent four years of his life going to 25 countries on five continents to learn the grilling specialty of each, from Indian tandoori kebabs in the Middle East to the Argentinian and Japanese grilled meats. For 25 years, he has written twenty books on the subject, many of which have been translated into Chinese and Spanish. To our delight, he offers us his recipe for grilled chicken on a beer can.
To help you with this recipe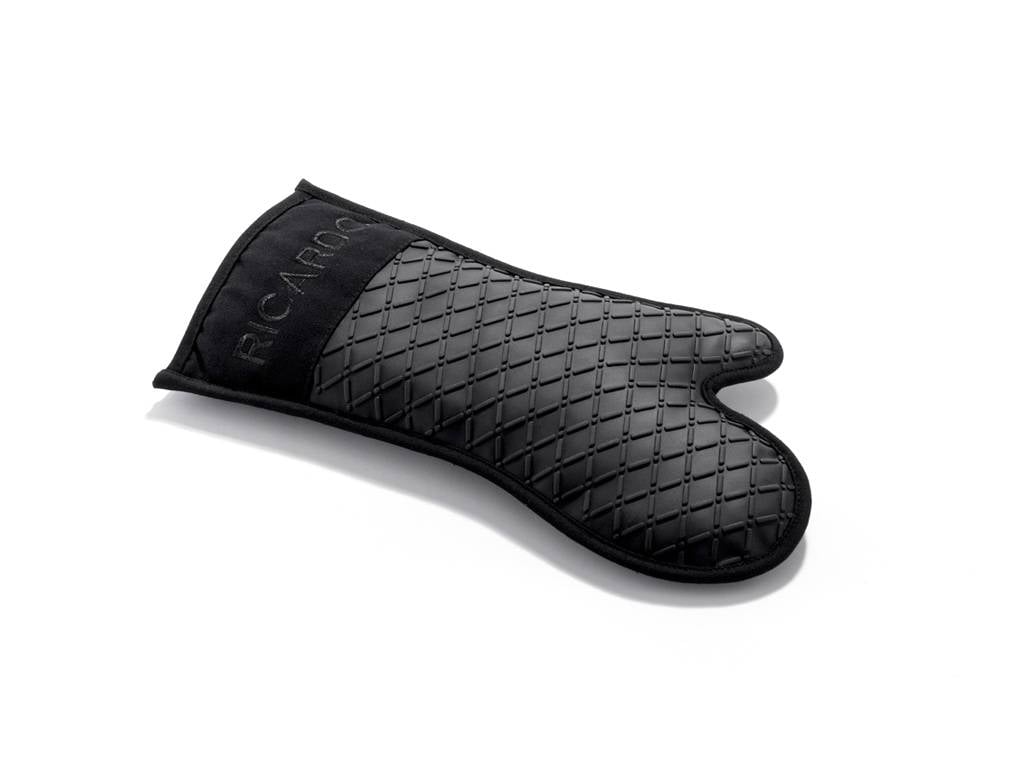 This insulated silicone BBQ mitt can withstand temperature up to 464 °F (240 °C). The interior lining in soft cotton adds comfort.
25.99 $
SHOP NOW