Here's our best-ever interpretation of that Spanish classic: paella!
Preparation
In a large pot, combine the broth, tomato paste, paprika and artichokes. Bring to a boil and simmer for 5 minutes. Add the saffron. Season with salt and pepper. Mix well. Keep warm.

Meanwhile, in a paella pan or in a large non-stick skillet over high heat, brown the chicken in the oil. Add the onion and garlic. Cook for 1 minute. Add the bell pepper, squid and chorizo. Season with salt and pepper. Cook for 2 minutes while stirring.

Add the rice and mix well. Add the white wine and cook for 1 minute. Add the broth with the artichokes and simmer over medium heat for 10 minutes without stirring.

Place the shrimp over the rice. Nestle the mussels into the rice with the openings facing up. Cook for 10 to 12 minutes or until the rice is cooked but still firm, the broth is thickened but not completely absorbed, and the shrimp and mussels are cooked.

Off the heat, add the peas. Loosely tent the pan with foil and let sit for 3 minutes. Serve with lemon wedges.
To help you with this recipe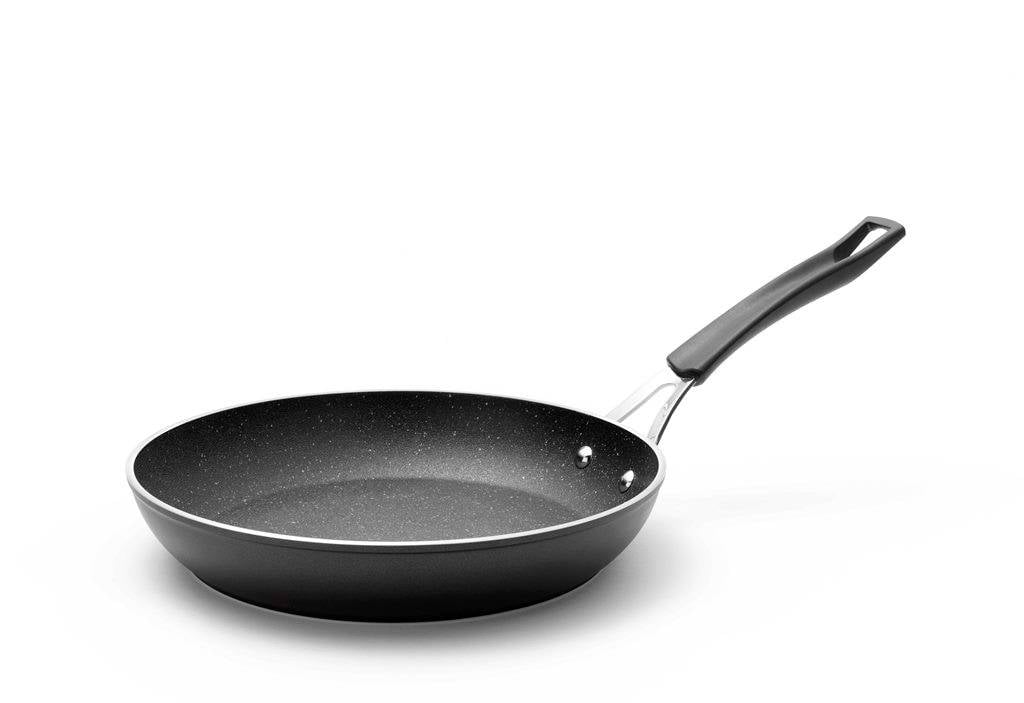 This forged aluminum frying pan is made with The Rock technology, a high-tech process that makes the pan three times more resistant than regular Teflon finish.
61.99 $
SHOP NOW