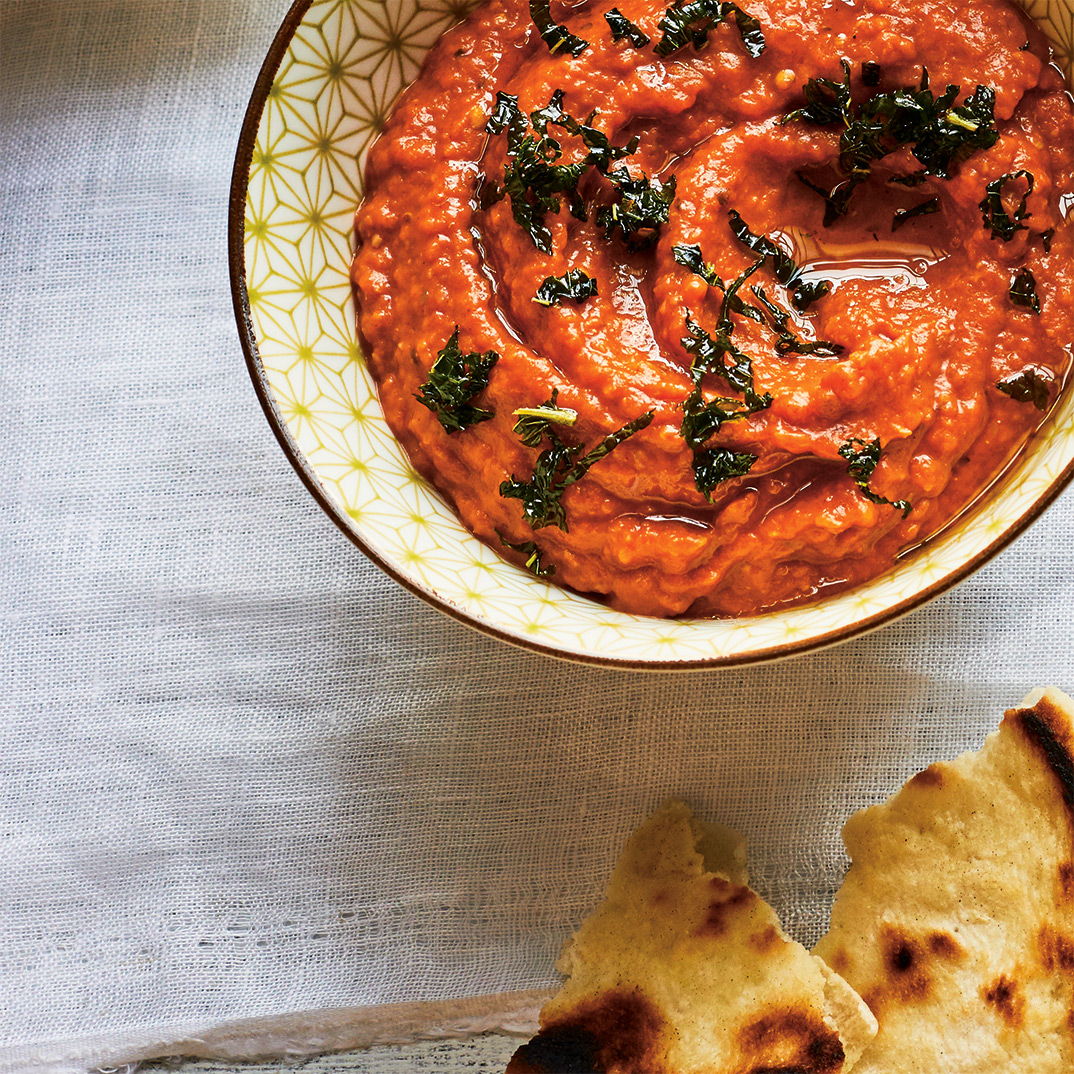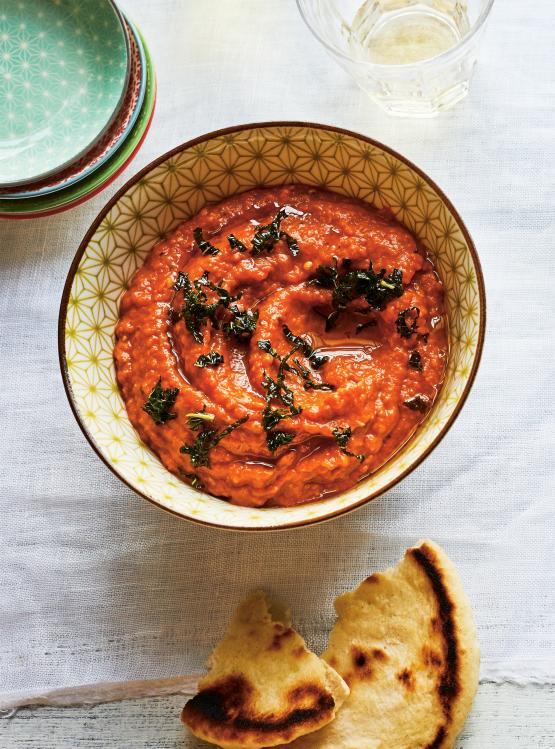 Preparation
Eggplant
In a large non-stick skillet over medium-high heat, brown the eggplant cubes in the oil. Adjust the heat to medium and continue cooking until the eggplant is very tender. Add the garlic and cook for 2 minutes. Stir in the tomatoes, tomato paste, harissa, paprika and cumin. Cook over medium-low heat for 5 minutes or until the mixture has completely softened and the liquid has evaporated. Add the lemon juice and season with salt and pepper.

In a food processor, purée the mixture until smooth. Transfer to a bowl.
Mint Oil
Meanwhile, in a small skillet over medium-high heat, fry the mint in the oil for 30 seconds or until crisp. Let cool.

When ready to serve, drizzle the mint oil over the eggplant and tomato salad. Serve with homemade pita bread (see recipe). The salad can be enjoyed warm or cold
Good with...
Preparation time: 35 min
Total: 1 h