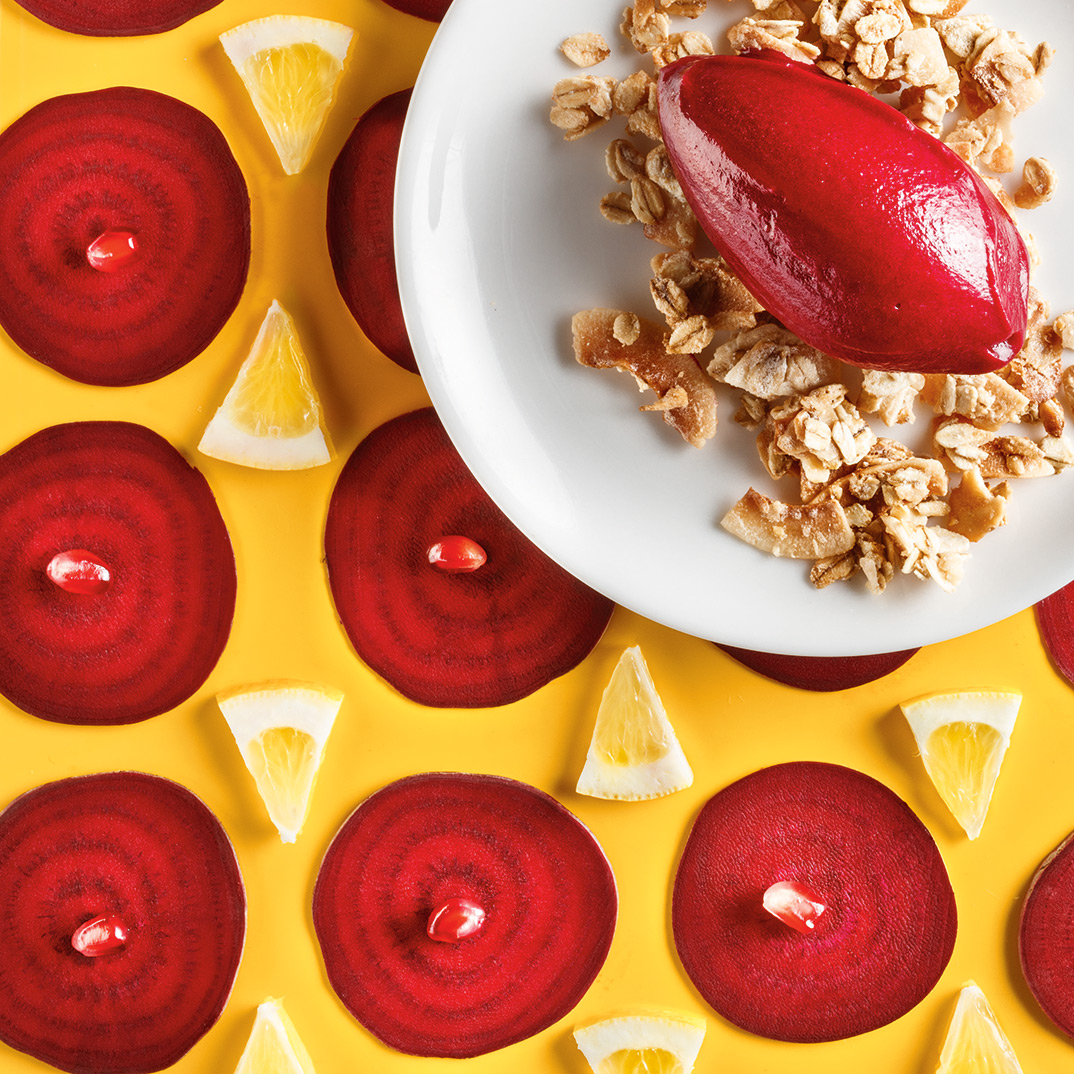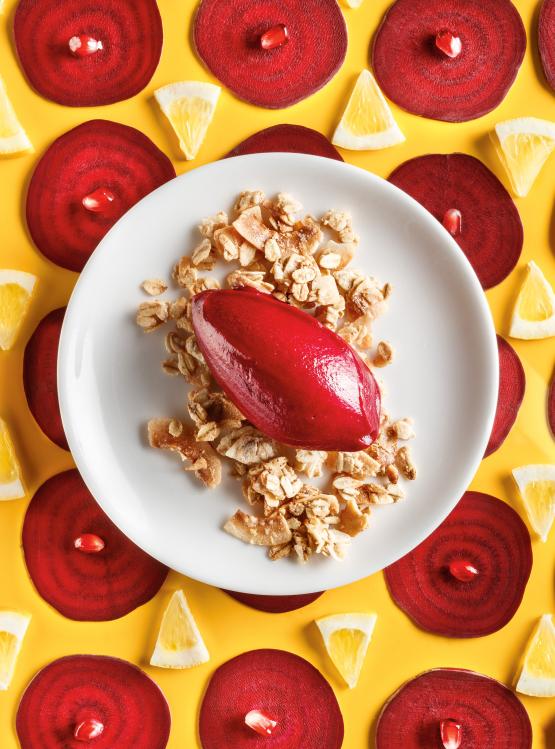 Open in full-screen mode
Beet Sorbet
Preparation

15 MIN

Cooking

30 MIN

Cooling

4 H

Freezing

4 H

Makes

5 cups (1.25 litres)
Preparation
In a saucepan, bring the pomegranate juice and beet cubes to a boil. Cover and simmer for 20 minutes or until the beets are very tender.

In a blender, purée the beets and juice with the sugar and lemon juice. Transfer to a bowl. Cover with plastic wrap directly on the surface of the purée and refrigerate for 4 hours or until completely chilled.

Pour the chilled purée into an ice cream maker and churn for 20 minutes, until thickened, or follow the manufacturer's instructions.

Transfer to an airtight container and freeze for 4 hours or until firm. If desired, let the sorbet soften for a few minutes at room temperature before serving.

Delicious served with Coconut Oat Crunch (see recipe).
Good with...
Preparation time: 10 min
Total: 30 min