Ingredients
Chicken Salad
Sandwich
Preparation
Chicken Salad
In a bowl, combine all the ingredients and season with salt and pepper.
Sandwich
Spread mayonnaise onto 4 bread slices and layer with the lettuce, chicken salad, cucumber and mango. Spread the remaining bread slices with mango chutney and close the sandwiches.
To help you with this recipe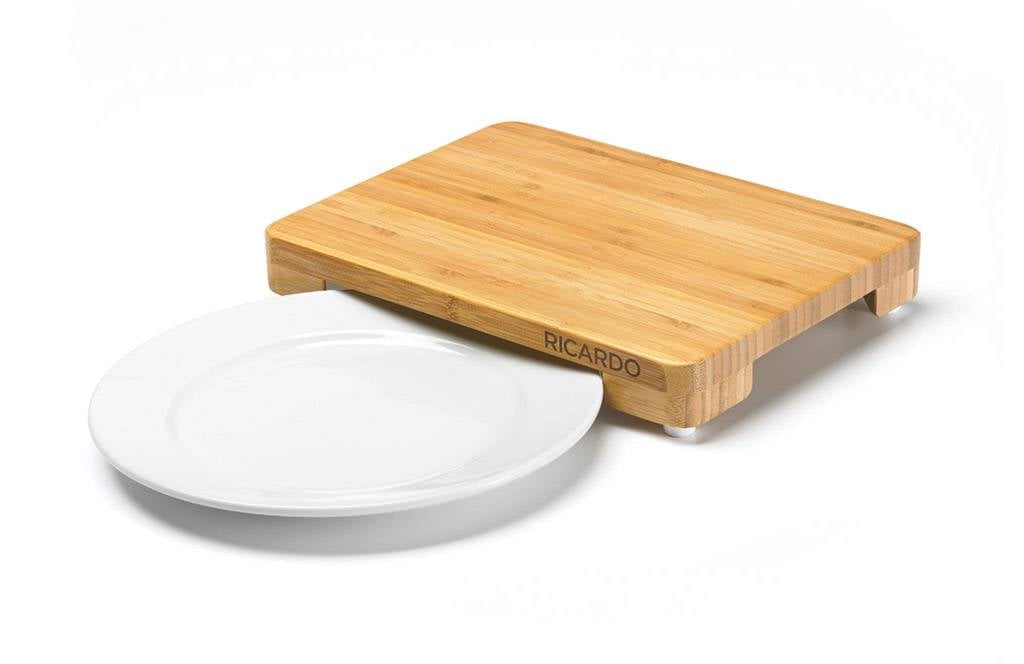 The shape of this cutting board allows for the ingredients, once cut, to be pushed on a plate placed under the side handles. It can also be used as a service platter for sushi, cheeses and cold cuts.
24.99 $
SHOP NOW