As host, you can fiddle with phyllo and assemble asparagus for these beautiful bites before the party gets going, but the canapé should be baked right before serving for the best (read: crispy crunchiest) results. A trusty assistant, however, can easily tackle the dill and tarragon sauce. The perky, creamy condiment takes just minutes to prepare.
Ingredients
Herb Sauce
Asparagus
Preparation
Herb Sauce
In a bowl, combine all the ingredients. Season with salt and pepper. Refrigerate until ready to serve.
Asparagus
With the rack in the middle position, preheat the oven to 450°F (220°C). Line a baking sheet with parchment paper.

In a saucepan, melt the butter. Add the herbs, lemon zest and pepper flakes. Season with salt and pepper. Remove from the heat.

On a work surface, brush the sheets of phyllo dough with the butter mixture, laying them one on top of the other.

Cut the dough lengthwise into 3 strips, then cut each strip into 4 squares. Cut each square into 2 triangles to obtain 24 triangles.

Place an asparagus spear on a corner of one of the triangles and tightly roll to wrap the centre of the spear. Place on the prepared sheet. Repeat with the remaining asparagus and dough. Brush with the remaining butter.

Bake for 10 minutes or until the phyllo is golden brown, turning the spears halfway through cooking.

Place the asparagus on a platter and serve with the herb sauce.
To help you with this recipe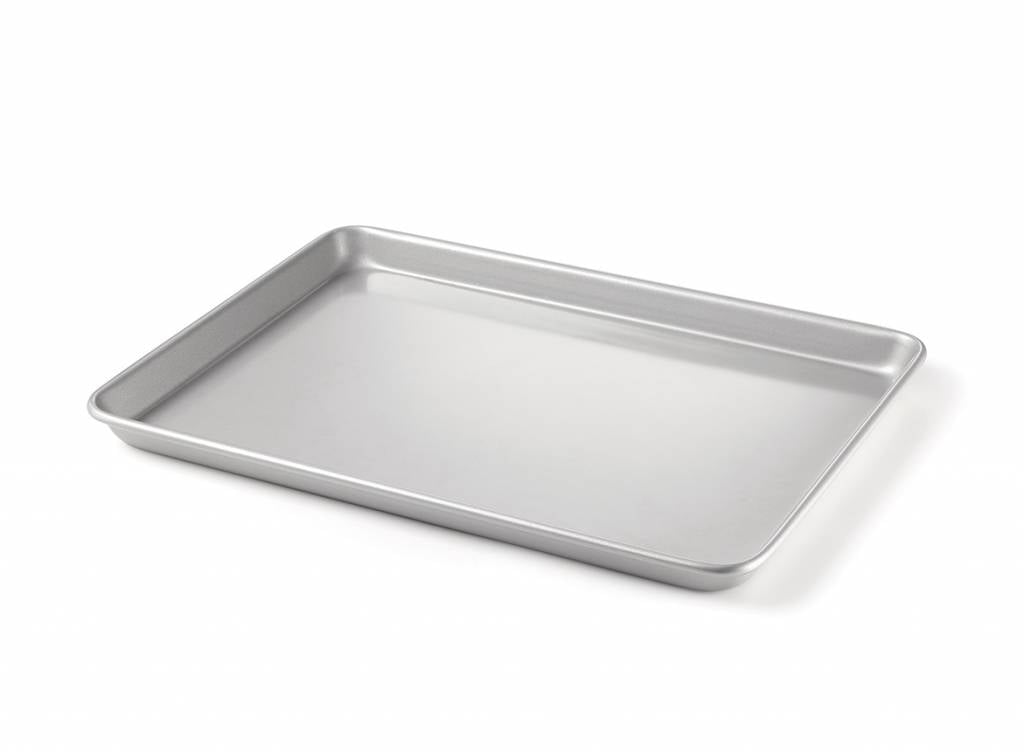 This must-have cooking accessory is perfect for baking cookies, pastries, meat or a whole meal making sheet pan dinner and getting the weeknight meal on the table fast.
25.99 $
SHOP NOW