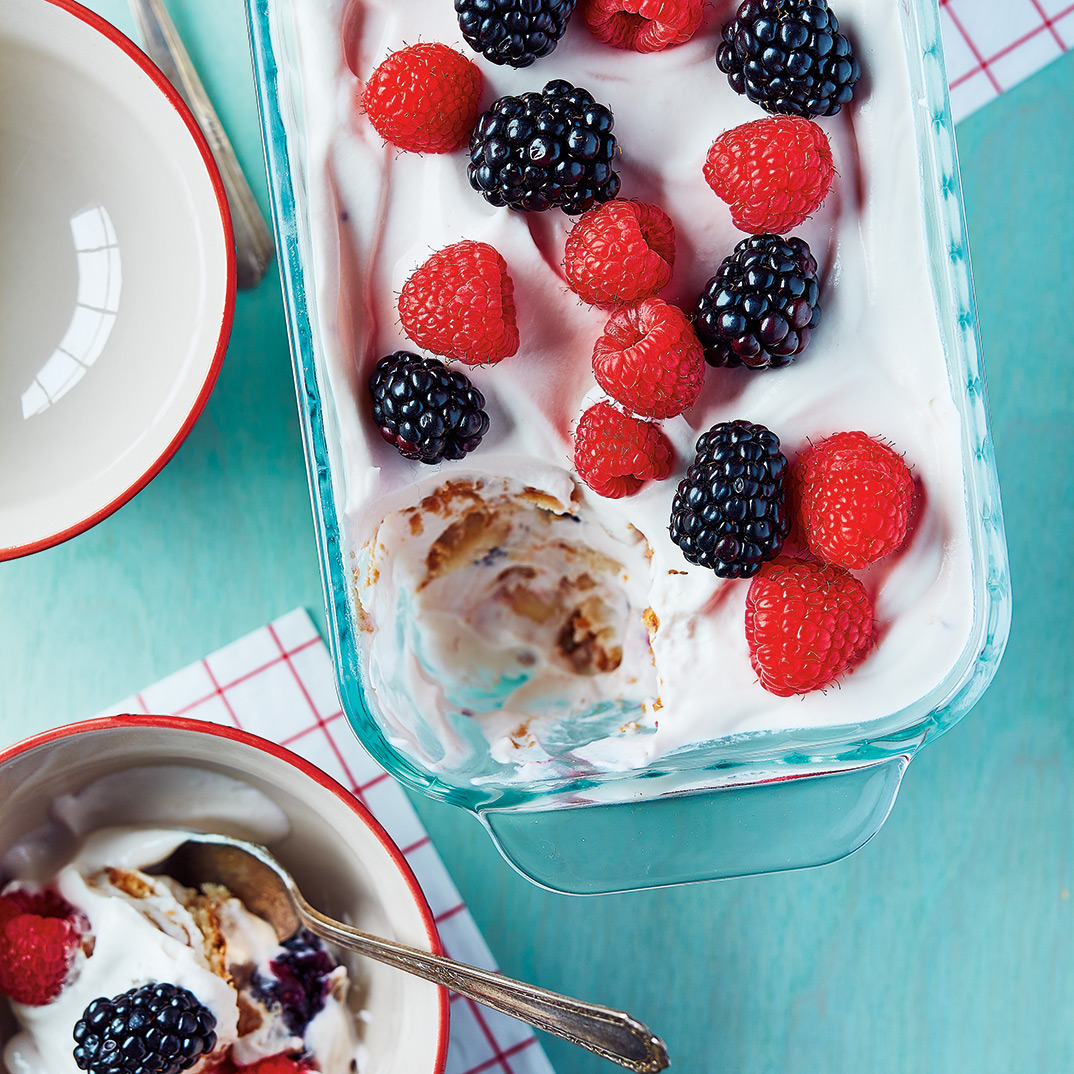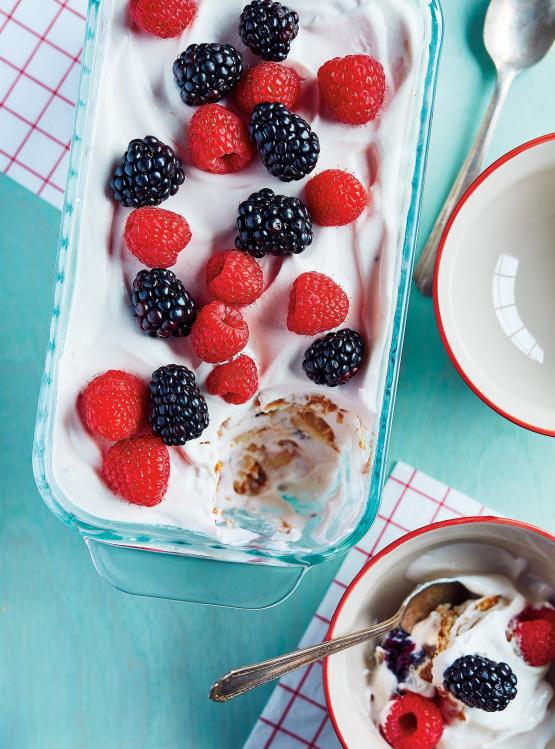 Preparation
In a bowl, whip the cream and sugar together with an electric mixer until stiff peaks form. With a whisk or rubber spatula, gently fold in the yogurt.

In a 9 x 5-inch (23 x 12.5 cm), 6-cup (1.5 litre) glass loaf pan (see note), spread one-quarter of the yogurt mixture on the bottom. Cover with one-quarter of the mixed fruit followed by one-third of the cookies. Repeat with the remaining ingredients, alternating layers and finishing with the yogurt and fruit. Cover and chill in the refrigerator for 8 hours.

Serve the mousse cake using a large serving spoon.
Note
We used a glass baking dish rather than a metal one. A metal dish would cause the yogurt and fruits to oxidize, meaning their taste and colour would change.