This impressive piece of beef would be right at home on The Flintstones! Taken from the rib area, tomahawk steak is super-thick with a distinctive long bone. A big cut like this is all about simplicity and sharing: Serve it on a wooden board, separate out the bone and slice it into strips so everyone can help themselves.
Preparation
On a plate, rub the meat on both sides with the dry rub. Let sit at room temperature for 1 hour.

Preheat the grill, setting the burners to medium-high. Oil the grate.

Brush the meat with the oil. Place on the grill, close the lid and cook for 18 minutes, or until a thermometer inserted into the centre of the meat reads 118°F (48°C) for rare. Turn a few times during cooking. Remove from the heat and place on a clean plate. Cover lightly with aluminum foil and let rest for 10 minutes.

Turn the burners on the grill to high.

Dab the meat with paper towels and place it back on the grill. Cook for 1 minute per side to obtain grill marks.

Place the butter on the steak and finish with the chives and fleur de sel. Add pepper to taste. Serve immediately.
To help you with this recipe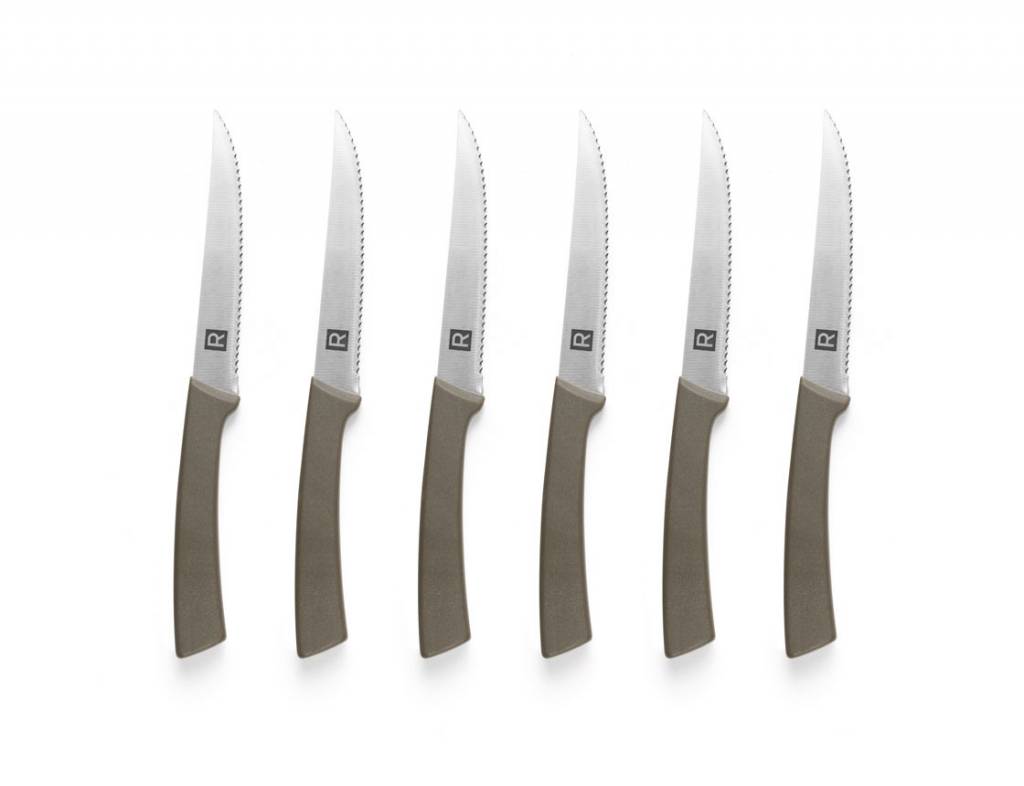 This set includes 6 steak house-style steak knives. Each knife features a sharp serrated blade that slices easily through meat.
23.99 $
SHOP NOW