This easy recipe starring pork chops makes for a great dinner idea any night of the week!
Preparation
Fries
With the rack in the middle position, preheat the oven to 425°F (220°C). Line a baking sheet with parchment paper.

On the baking sheet, toss the potatoes with the oil. Season with salt and pepper. Roast for 20 minutes. Add the garlic and toss to combine. Roast another 20 minutes or until the fries are golden. Remove from the oven and sprinkle with the lemon zest and rosemary. Adjust the seasoning.
Steaks
Meanwhile, in a non-stick skillet over medium-high heat, cook the pork in the butter for 4 to 5 minutes on each side for rare or until the desired doneness. Season with salt and pepper. Transfer to a plate and let rest for 5 minutes.

In the same skillet, add the flour and cook, stirring constantly, for 30 seconds. Add the broth and mustard. Bring to a boil and let reduce by half. Remove from the heat and whisk in the mayonnaise.

Serve the pork steaks with the fries and sauce.
To help you with this recipe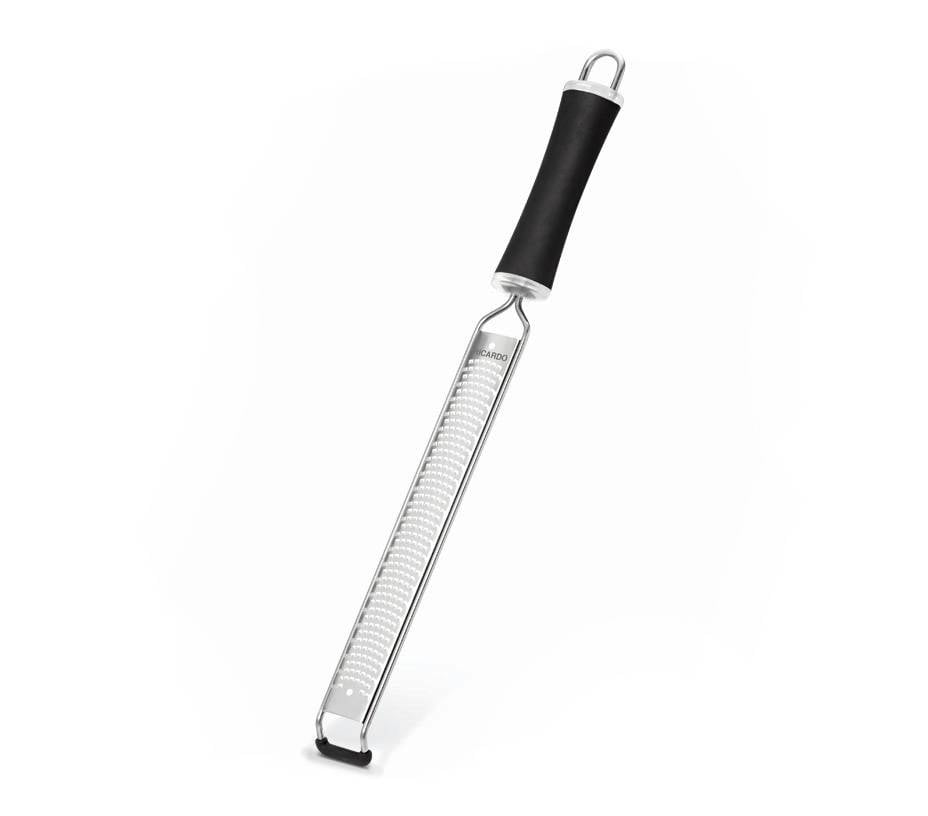 This long stainless steel grater with a fine blade is perfect for grating the zest of citrus fruits, as well as nutmeg or garlic. The handle and the non-slip strip allows for a comfortable and secure grip.
16.99 $
SHOP NOW