Ingredients
Cilantro Pesto
Green Pea Purée
Risotto
Preparation
Cilantro Pesto
In a food processor, blend the pumpkin seeds. Add the remaining ingredients and purée until smooth. Use a spatula to scrape down the sides of the food processor as needed. Set aside.
Green Pea Purée
In a pot of salted boiling water, blanch the peas for 2 minutes. Drain and plunge into a bowl of ice water. Drain well.

In a food processor, purée the peas and broth until smooth. Strain through a sieve, pressing down with the back of a ladle. Compost the skins of the peas. Set aside.
Risotto
In the same pot over medium-high heat, soften the onion in the butter. Add the rice and cook for 1 minute, stirring to coat in the butter. Add the wine and let reduce until almost dry.

Over medium heat, add the hot chicken broth, about 1 cup (250 ml) at a time, stirring frequently until the liquid is completely absorbed before adding more broth. Season with salt and pepper. Cook 18 to 22 minutes or until the rice is al dente.

Stir in the pesto and pea purée. Adjust the seasoning.
To help you with this recipe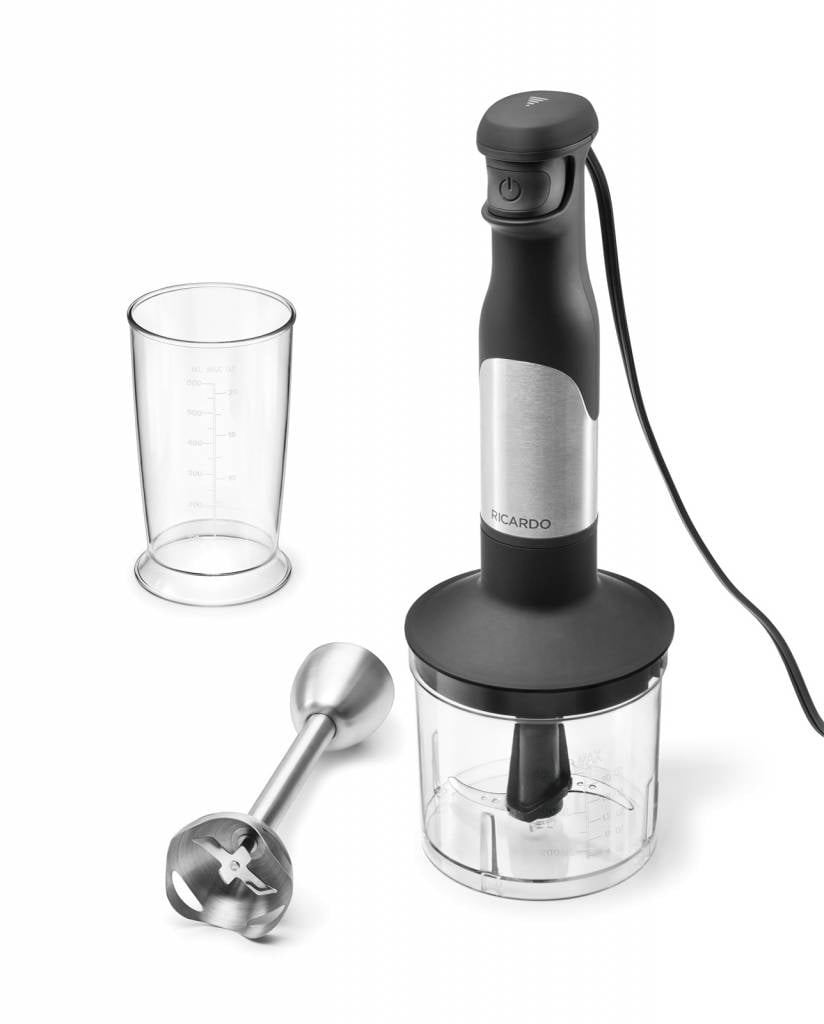 The RICARDO Hand blender features a stainless steel blender shaft that is perfect for making purées, sauces and soups directly in the cooking pot.
69.99 $
SHOP NOW