Make this delicious soup recipe using any extra green vegetable you have sitting in your fridge. Zero waste!
Preparation
In a large pot over medium heat, soften the onion and garlic in the oil. Add the broth and potato. Bring to a boil and simmer for 15 minutes or until the vegetables are tender. Season with salt and pepper. Stir in the peas, green vegetables and spinach. Simmer for 1 minute.

In a blender, purée the soup in batches until smooth (reserve some vegetable pieces for serving, if desired). Add more broth as needed. Adjust the seasoning.

Serve the soup in bowls. Garnish with the crème fraîche or labneh, reserved vegetable pieces and pecans, if desired. Serve with soda crackers or rusk toast crackers.
To help you with this recipe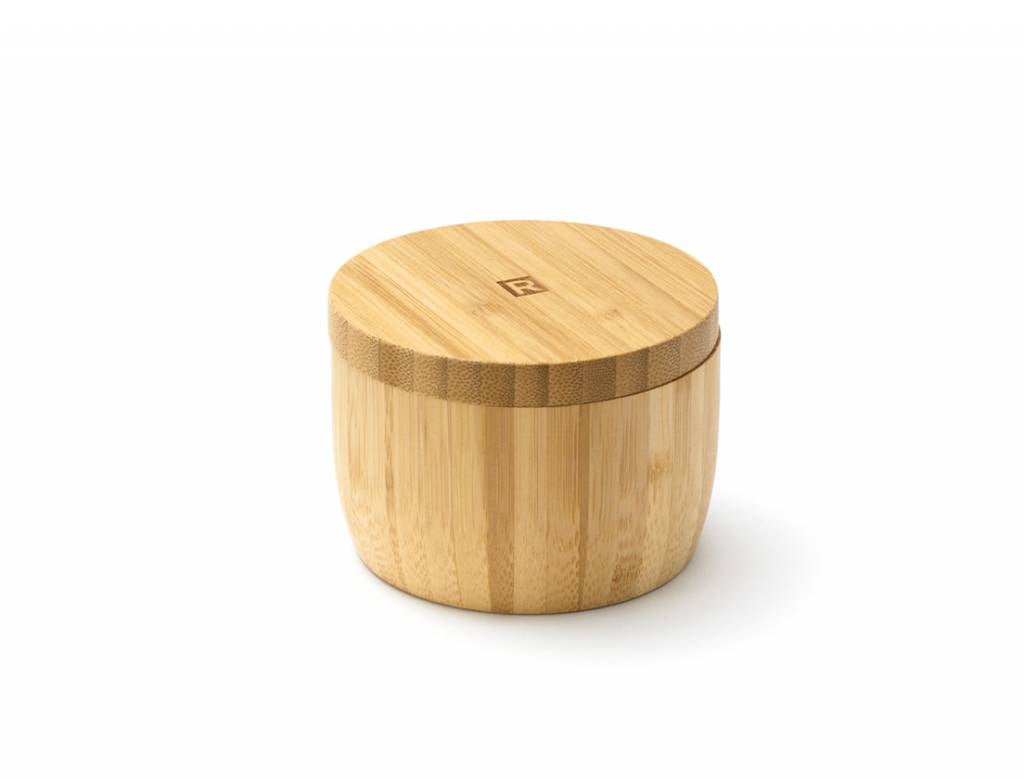 This elegant bamboo salt cellar keeps salt, spices and dried herbs close by. The lid is equipped with a magnet to ensure an airtight seal and avoid spills.
15.99 $
SHOP NOW