Preparation
Shell the lobsters. Cut the lobster meat into small pieces and refrigerate.

Place the lobster shells on a cutting board and cover with a clean dishcloth. Using a kitchen mallet or a rolling pin, break the shells into pieces.

In a large pot over medium-high heat, melt the butter. Add the shells and cook for 5 minutes, stirring with a wooden spoon to coat in the butter. Add the vegetables and tomato paste. Cook over high heat until the vegetables and shells are golden, about 5 minutes. Season with salt.

Sprinkle with the flour and cook for 1 minute while stirring. Deglaze with the brandy. Add the remaining ingredients, except for the cream, and mix well. Bring to a boil and simmer, uncovered, for 1 hour.

In a sieve set over another pot or a large bowl, strain the soup, pressing out all of the liquid. Compost or discard the shells, vegetables and aromatics. Wash out the pot used to cook the soup.

In a fine sieve set over the clean pot, strain the soup again. Compost or discard any residue.

Strain the soup one last time through a sieve lined with a double layer of cheesecloth into the other pot. The goal is to remove any remaining pieces of shell or grains of sand. You should yield about 4 cups (1 litre) of bisque. If this is not the case, simmer the soup until reduced to the required amount

Add the cream. Adjust the seasoning.

Serve the bisque in bowls or cups. Top with the lobster meat and, if desired, whipped cream and thyme leaves.
Note
Any time you are preparing lobster, freeze the shells in order to make this soup at a later date. This soup is just as good without the lobster meat. If you are making the recipe with shells only, use the shells from 5 to 6 lobsters.
To help you with this recipe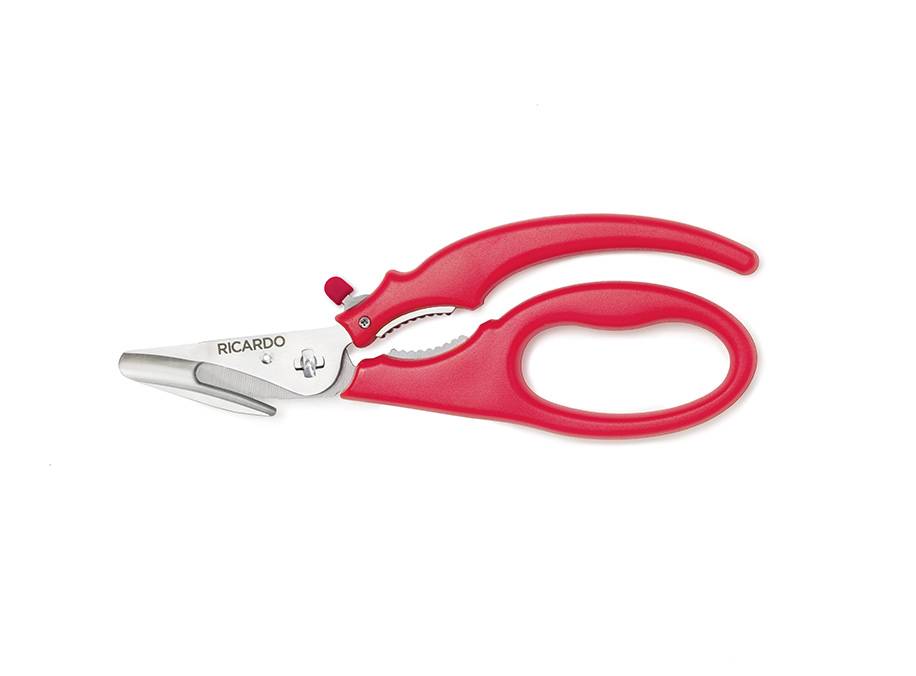 These seafood scissors were designed with the lobster, crab and crayfish lover in mind. Robust, they can cut through even the toughest shells. Their lock-and-spring system guarantees mess-free meals and safe handling.
15.99 $
SHOP NOW