Zucchini boats are also a treat come dinnertime, but how about stuffing them with Italian meatballs? Absolutely divine!
Ingredients
Tomato Sauce
Stuffed Zucchini
Preparation
Tomato Sauce
In a pot over medium-high heat, lightly brown the garlic with the ground fennel, oregano and red pepper flakes in the oil. Add the strained tomatoes and broth. Simmer for 2 minutes. Season with salt and pepper. Pour the sauce into a 13 x 9-inch (33 x 23 cm) rectangular baking dish.
Stuffed Zucchini
With the rack in the middle position, preheat the oven to 400°F (200°C).

Using a small spoon, scoop out some of the zucchini flesh to make a long well down the centre of each half. Chop the scooped out flesh and set aside.

In a bowl, combine the breadcrumbs and milk. Let soak for 2 minutes. Add the zucchini flesh and remaining ingredients. Season with pepper. Mix well with your hands. The mixture will be soft.

With lightly oiled hands, form 40 meatballs using about 1 tbsp of the mixture for each one. Place 5 meatballs on each zucchini half. Place the zucchini over the sauce in the baking dish.

Bake for 30 to 35 minutes or until the meatballs are golden and the zucchini are tender. Sprinkle with Parmesan to taste. Serve with rice or pasta of your choice.
To help you with this recipe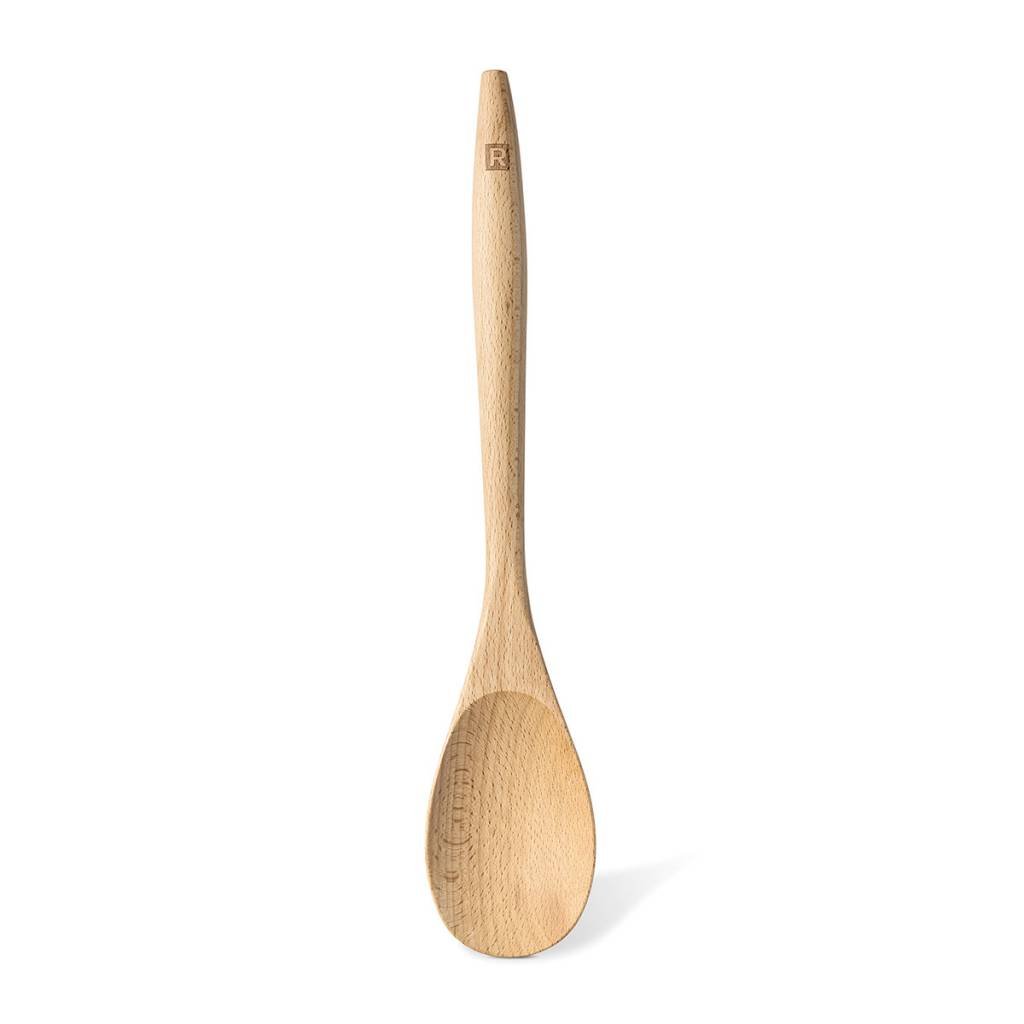 This versatile RICARDO beechwood spoon makes sure you will never scratch the surface of your pots and also preserves the taste of food. We like the ergonomic handle and wide, deep head designed to mix and serve generous portions of sauce or food.
11.99 $
SHOP NOW