Preparation
In a bowl, whisk together the flour and salt. Make a well at the centre.

In another bowl, whisk the starter with the water until dissolved.

Pour the wet ingredients into the well at the centre of the dry ingredients. Using a fork, mix until the flour is completely moistened. Finish mixing with slightly damp hands. Cover the bowl with a lid or plastic wrap and let sit at room temperature for 5 to 8 hours or until the dough has risen and is starting to bubble.

Using your hands and keeping the dough inside the bowl, stretch and fold the dough over itself 8 times, turning the bowl 90 degrees with each fold. Cover the bowl and let sit at room temperature for 30 minutes. Repeat this step 3 times.

In a 20-cup (5 litre) cast iron Dutch oven or large ovenproof pot with a lid (do not use a glass lid), place a circle of parchment paper to completely cover the bottom of the pot.

Turn the bowl over onto a floured work surface, letting the dough drop onto the flour. With floured hands, gently stretch the dough and form into a square. Fold the corners of the dough in towards the centre to form into a circle or oval (depending on the shape of your pot). Lightly flour. Using a pastry cutter or floured hands, quickly turn the bread over onto the parchment paper in the pot. Reshape the dough into a circle or oval, as needed. Sprinkle the top and sides of the dough with the rice flour. Cover the pot. Let sit for 1 hour at room temperature or until risen to 1 ½ times its original size.

Place a rack in the centre of the oven.

Sprinkle the surface of the bread with rice flour. Using a razor blade, make one long incision or several small incisions in the top of the bread. Cover again. Place the pot in the cold oven. Heat the oven to 450°F (230°C) and cook for 30 minutes. Remove the pot from the oven and place on a baking sheet. Remove the lid. Cook for another 30 to 35 minutes with the pot still on the baking sheet. Turn the oven off and crack the door open for 15 minutes. This step will help to eliminate excess humidity and prevent the bread from sinking.

Unmould the bread, passing a small spatula around the edge, if necessary. Let the bread cool on a wire rack for at least 1 hour before slicing.
To help you with this recipe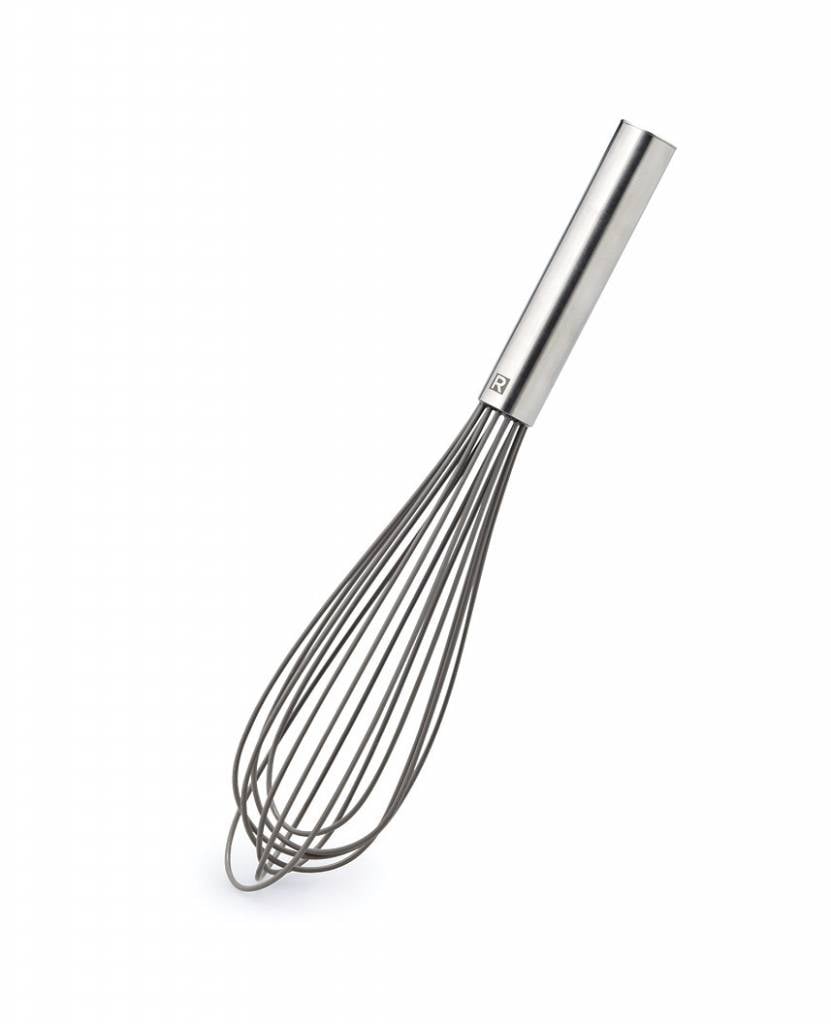 This silicone whisk allows you to whip cream, sauces and eggs efficiently.
12.49 $
SHOP NOW