Preparation
Preheat the pressure cooker on the Sauté function for 2 minutes. Brown half of the meat at a time in the oil on all sides. Season with salt and pepper. Set aside on a plate.

Soften the vegetables in the pressure cooker. Add more oil, as needed. Add the tomato paste and cook for 2 minutes while stirring. Add the broth and wine. Season with salt and pepper. Add the meat to the sauce.

Cover and select the Meat function. Set the machine to cook for 40 minutes.

Let the pressure release naturally, about 15 minutes. Once the pressure is released, remove the lid. Adjust the seasoning. Using a fork, shred the meat.

With the rack in the middle position, preheat the oven to 350°F (180°C).

Peel two-thirds of the potatoes and thinly slice on a mandoline. Set aside in a bowl. Slice the remaining unpeeled potatoes (about 1 lb/450 g) and set aside in another bowl.

In a large ovenproof Dutch oven or in a baking dish, spread out one-third of the shredded meat and cooking juices. Cover with half of the peeled sliced potatoes, letting them overlap. Cover with half of the remaining meat and juices, and the remaining peeled potatoes. Finish with the remaining meat juices and the unpeeled potatoes. Using your hands, press down on the potatoes to bind them with the meat.

Cook for 1 hour or until the potatoes are tender. Increase the oven temperature to 400°F (200°C) and continue to cook until the top is nicely golden, about 15 minutes.
Note
Instead of using a pressure cooker, you can cook the beef in a slow cooker on High for 6 hours. In this case, simply brown the meat and soften the vegetables in a skillet before adding them to the slow cooker.
To help you with this recipe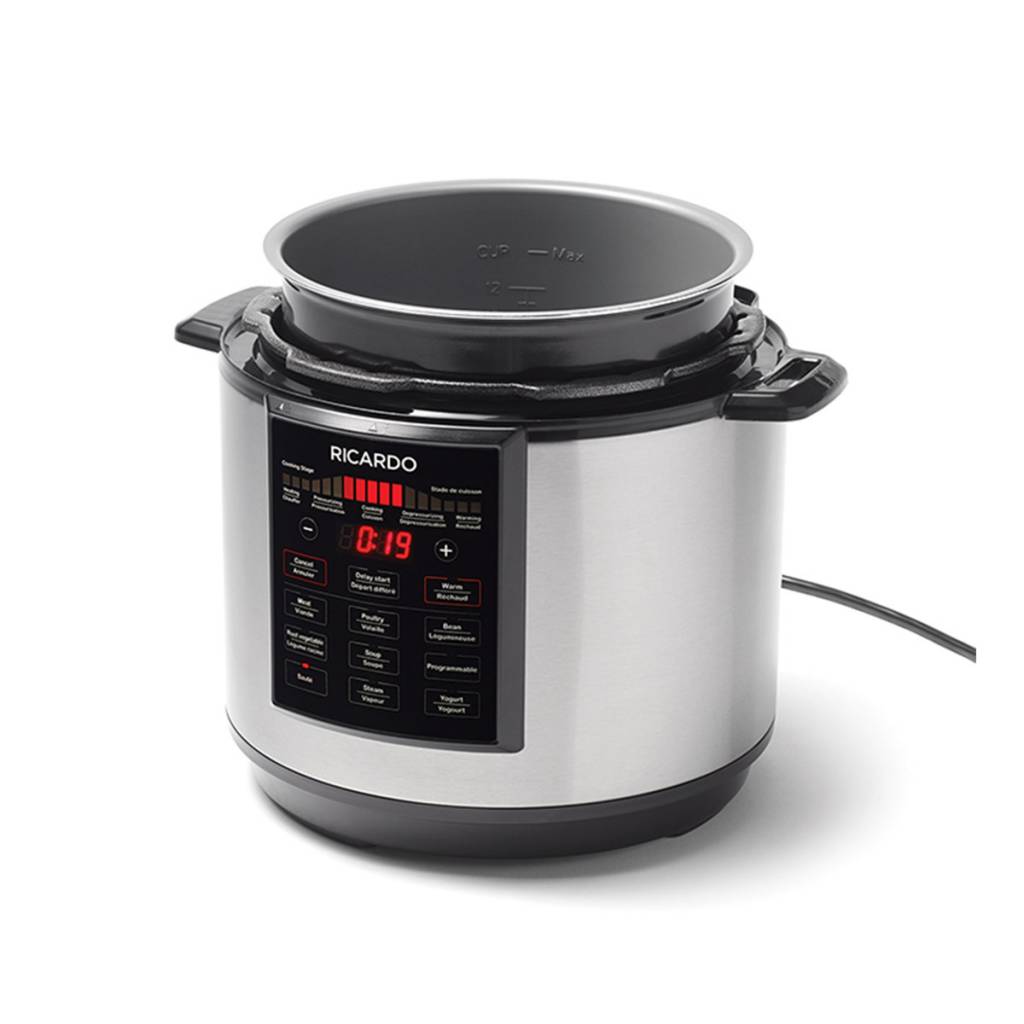 The RICARDO 6.3-quart (6 litre) pressure cooker lets you make delicious and flavourful meals bursting in record time. Both safe and efficient, it can prepare homemade broths, legumes, chicken, stews and even yogurt!
119.99 $
SHOP NOW