Preparation
In a large skillet over medium-high heat, warm ½ inch (1 cm) of oil. Fry a few slices of eggplant at a time in the oil until tender and golden. Set aside on a plate lined with paper towel. Season with salt and pepper.

In a bowl, combine the tomato, cucumber, onion, cilantro and lemon juice. Season with salt and pepper.

Cut the top end off each pita bread to form a pocket. Spread the inside of the breads with the tahini sauce. Layer in the eggplant slices, tomato salad and eggs. Top with the amba sauce.
Note
Thick pitas breads work better here than traditional thin pitas. If unavailable, you can layer the sandwich ingredients over warmed naan breads and serve it as an open-faced sandwich or pizza.
To help you with this recipe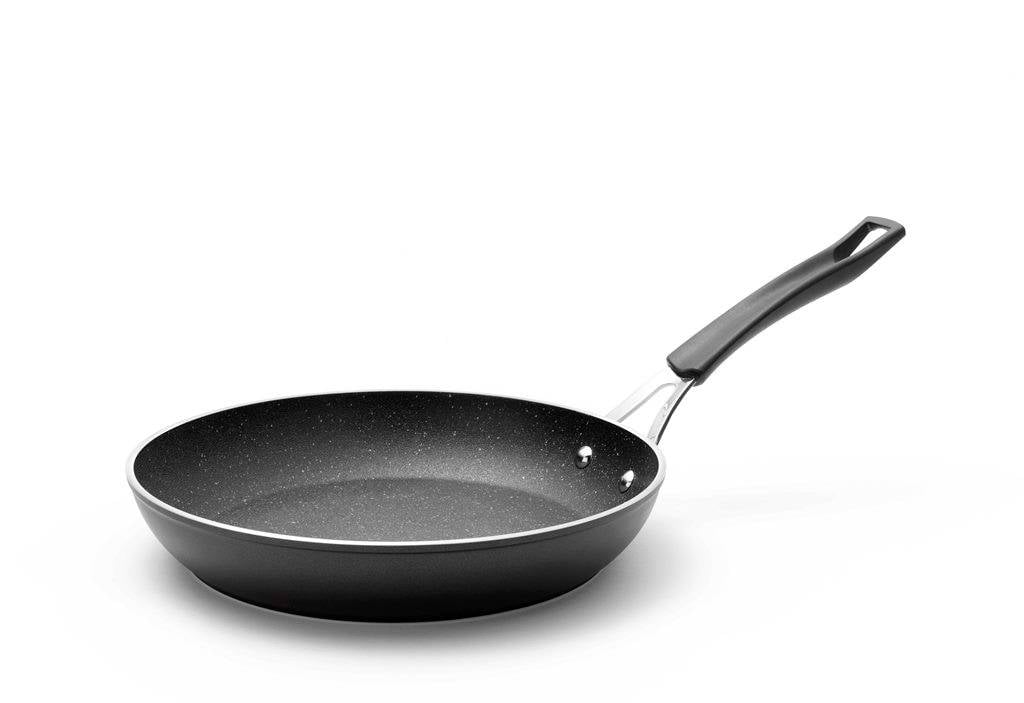 This forged aluminum frying pan is made with The Rock technology, a high-tech process that makes the pan three times more resistant than regular Teflon finish.
61.99 $
SHOP NOW