Preparation
With the rack in the middle position, preheat the oven to 350°F (180°C).

In a food processor, finely chop the vegetables with 2 tbsp (30 ml) of the oil.

In a Dutch oven or ovenproof pot over medium-high heat, brown the rabbit in the remaining oil. Add the chopped vegetables and cook for 5 minutes. Add the tomato paste and cook for 1 minute while stirring. Add the wine and let reduce by half. Add the broth and herbs. Bring to a boil. Cover and cook in the oven for 2 hours, stirring occasionally. Remove the lid and cook for another 30 minutes. Remove the sage leaves.

In a pot of salted boiling water, cook the pasta until very al dente. Drain.

Add the cheese and pasta to the Dutch oven. Toss to finish cooking the pasta and to coat in the sauce.
Note
For 1 lb (450 g) of deboned rabbit, you will need the flesh from 3 whole hind legs or 2 whole hind legs and 2 front legs, depending on the size of the rabbit.
Ask your butcher to debone the rabbit for you. Keep the bones to make your own stock.
The sauce freezes well.
To help you with this recipe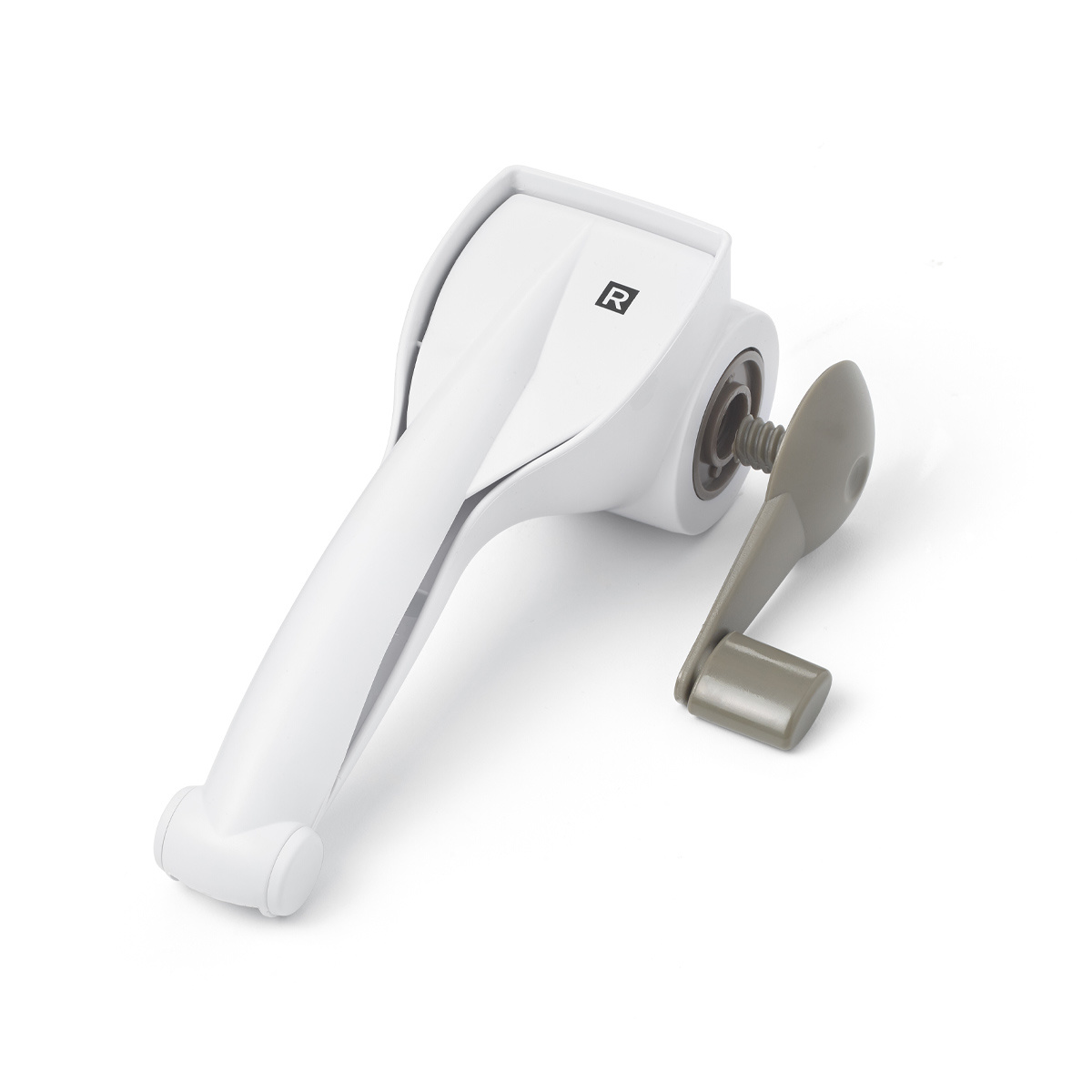 This tool is safe on fingers and includes two interchangeable drums made of stainless steel. One is for fine shavings and the other coarse. Both yield quality results not only with cheese, but with other foods like nuts, garlic, ginger, chocolate, etc.
22.99 $
SHOP NOW