Preparation
Place a sieve over a bowl. Pour the beans into the sieve. Rinse out the can three times, pouring the water over the beans. Keep the rinsing water. Let the beans drain. Measure out the rinsing water to get a total of 3 cups (750 ml).

In a large pot over medium heat, melt the salted pork for 2 minutes or heat the oil. Add the onion and marinade. Cook for 3 minutes or until the onion is tender. Add the beans and cook for 1 minute, stirring gently. Add the rice, chili pepper, thyme and rinsing water. Season with salt and pepper. Bring to a boil.

Cover and cook for 15 minutes over low heat. Remove from the heat and let rest for 5 minutes. Remove the chili pepper and thyme sprig. Gently fluff with a fork before serving.
To help you with this recipe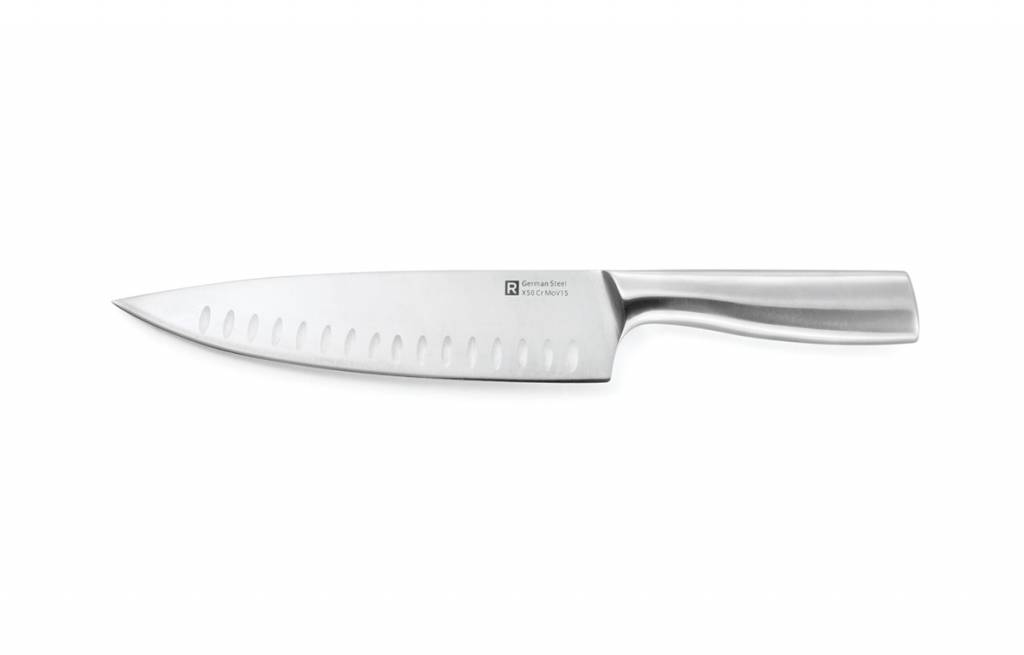 This chef's knife was designed by RICARDO's Test Kitchen staff. Its weight and ergonomic handle are perfectly balanced. The sharp blade provides perfect cuts, while its bevelled grooves ensure meat will not stick to it.
54.99 $
SHOP NOW