Preparation
With the rack in the middle position, preheat the oven to 350°F (180°C). Generously butter and flour an 11 x 8-inch (28 x 20 cm) rectangular baking dish.

In a bowl, combine the brown sugar, flour, baking powder, salt and spices. Set aside.

In a large pot of boiling water, cook the potatoes for 15 minutes or until tender. Drain. Return the potatoes to the pot.

Using a potato masher, purée the hot potatoes with the butter and shortening until smooth. Add the evaporated milk, coconut milk and vanilla. Using a spatula, fold in the dry ingredients, then the raisins.

Over medium heat, cook the potato mixture for 10 minutes, stirring constantly with a wooden spoon. The mixture will now be shiny and sticky like a choux paste. Spread the mixture out in the prepared dish.

Bake the bread for 1 hour until the bottom is amber and caramelized. Let cool completely before cutting into squares.
Note
For this recipe, we used a white sweet potato with purple skin, which is a variety commonly used in Haiti. It is firmer, less sweet and starchier than the regular orange-fleshed sweet potato. They are available in specialty fruit shops and sold under the names kumara, murasaki and boniato.
If you are unable to find white sweet potatoes, use orange-fleshed sweet potatoes, keeping in mind that they contain more moisture and less starch.
To help you with this recipe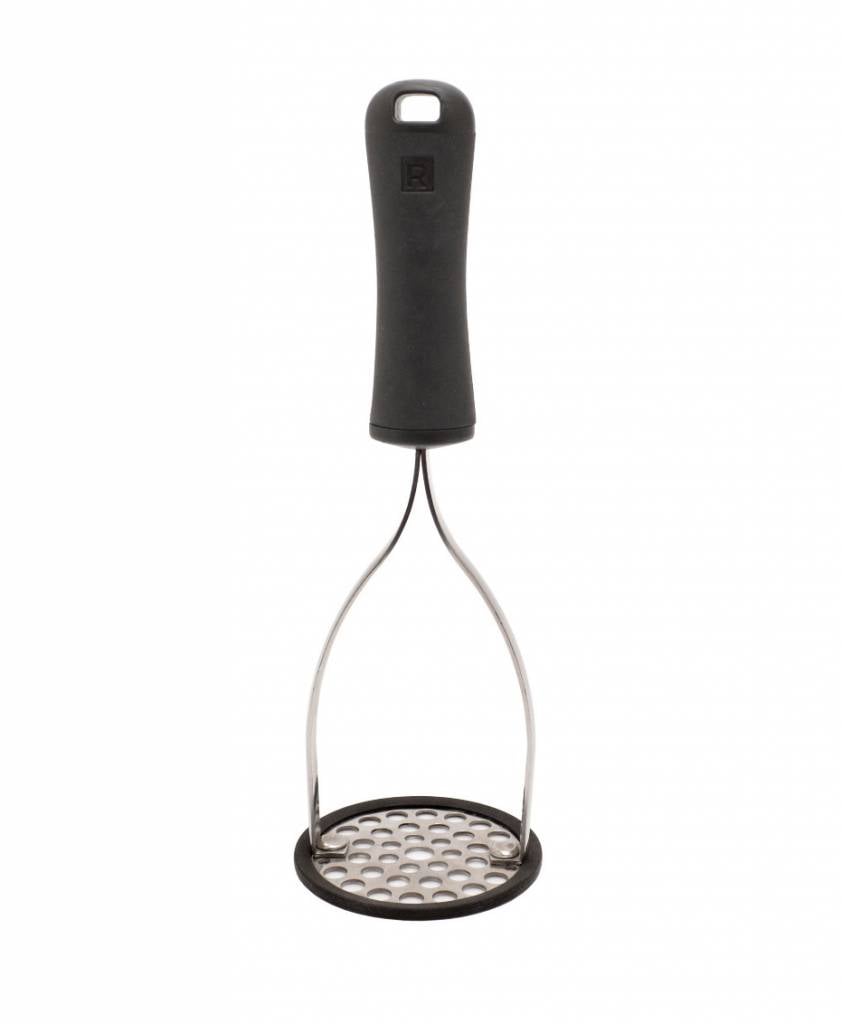 This stainless steel potato masher can be used directly into your non-stick cooking pots without scratching thanks to its silicone rim. Ultra-resistant, it can withstand temperatures up to 230 °C/446 °F.
26.99 $
SHOP NOW