Ingredients
Coconut Cream
Scones
Preparation
Coconut Cream
Refrigerate the cans of coconut milk for at least 8 hours so the fat can solidy.
Scones
With the rack in the middle position, preheat the oven to 400°F (200°C). Line a baking sheet with a silicone mat or parchment paper.

In a food processor, combine the flour, ground almonds, sugar, baking powder, baking soda and salt. Add the coconut oil, applesauce and vanilla. Pulse a few seconds at a time until the flour is moistened and the dough forms into a ball. The dough will be soft.

On a lightly floured work surface, roll the dough out to a rectangle about 1 ½ inches (4 cm) thick. Cut the dough into 8 equal pieces and form into lightly flattened balls, being careful not to overwork the dough. Place on the baking sheet. Brush with water and generously sprinkle with sugar.

Bake for 17 minutes or until golden. Let cool completely.
Assembly
Open the cans of coconut milk upside down. Separate the liquid from the solids. Place the solid coconut milk and sugar in a bowl. Beat with an electric mixer until creamy and resembles whipped cream. Set the liquid aside for another use.

When ready to serve, cut the scones in half horizontally. Divide the strawberries among the scone bottoms. Top with the coconut cream and close the scones. Serve immediately.
Note
We used Thai Kitchen brand coconut milk. This brand gave us the largest quantity of coconut cream and, therefore, the best result. Depending on the brand you choose, the quantity of coconut cream will vary. Certain types of coconut milk (such as low-fat varieties) will not become solid when refrigerated and will not work for this recipe.
To help you with this recipe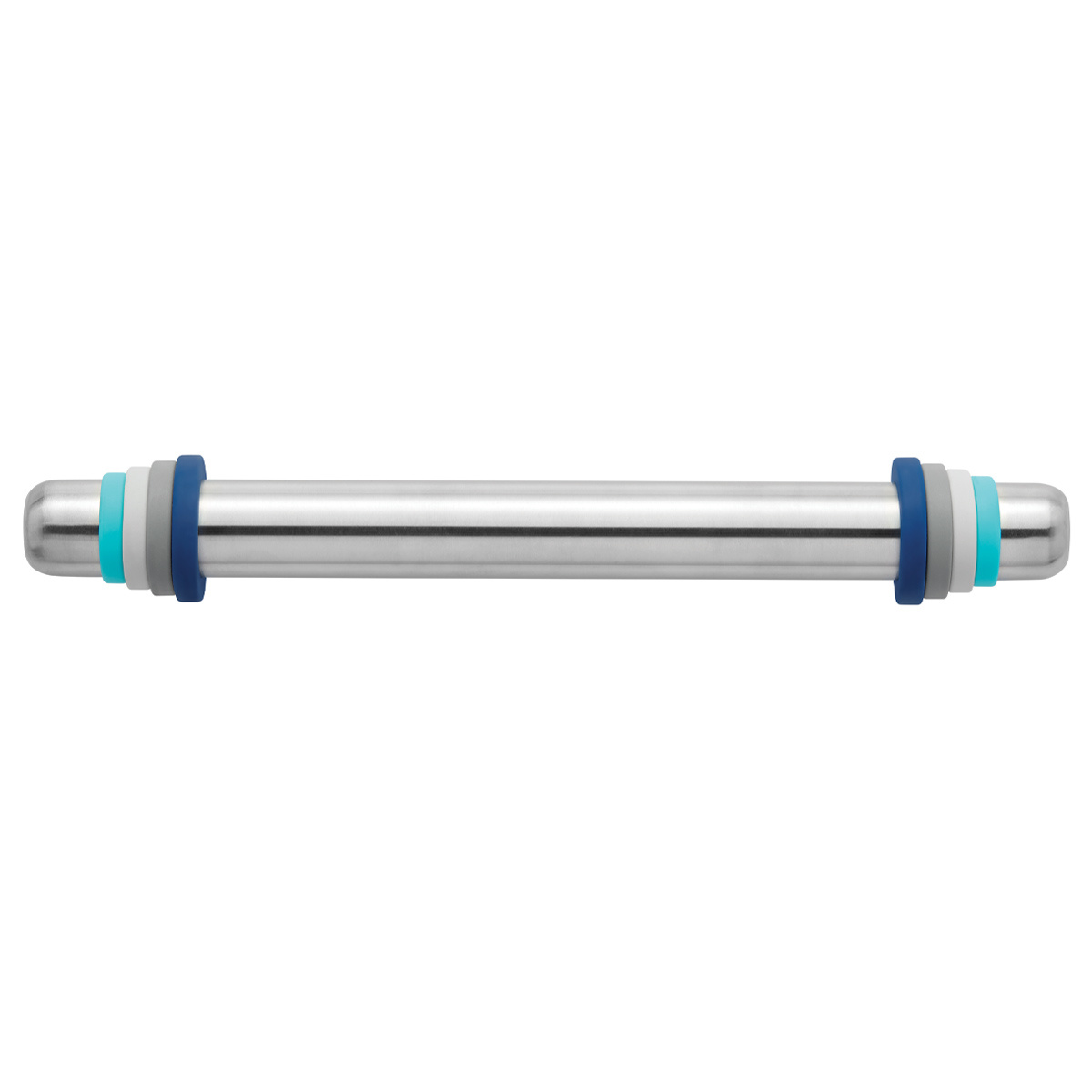 This rolling pin has a smooth and non-stick stainless steel surface. It can be chilled beforehand in the freezer, making it easier to work with the dough. Removable silicone discs slide easily onto the pin to help roll out your preferred pastry thickness.
24.99 $
SHOP NOW