Preparation
Place a pizza stone on the middle rack of the oven. Preheat the oven to 500°F (250°C) for 30 to 45 minutes.

Meanwhile, place the potatoes and garlic in a pot. Cover with cold water and season with salt. Bring to a boil. Simmer for 15 minutes or until the potatoes are tender. Drain. Spread out on a baking sheet and let cool.

On a work surface, finely chop the garlic cloves and place in a large bowl. Add 2 tbsp (30 ml) of the oil and mix well.

Coarsely chop the potatoes and add to the garlic mixture. Season with salt and pepper (see note). Using a spatula, gently toss to coat the potatoes.

On a floured work surface, working with one ball of pizza dough at a time, use your hands to press into a 12-inch (30 cm) circle. Lightly flour the dough and transfer to a piece of parchment paper. Top with half of the cheese, half of the potato mixture and half of the rosemary. Drizzle with 1 tbsp (15 ml) of the oil. Repeat with the remaining piece of dough and ingredients.

Using a pizza peel or inverted baking sheet, slide one pizza with the parchment paper onto the hot pizza stone. Bake one pizza at a time for 10 minutes or until the crust is golden. Remove from the oven and immediately season with salt and pepper. Cut into slices and serve immediately.
Note
This pizza contains no sauce or meat, so it's important to ensure the potatoes are well-seasoned.
To help you with this recipe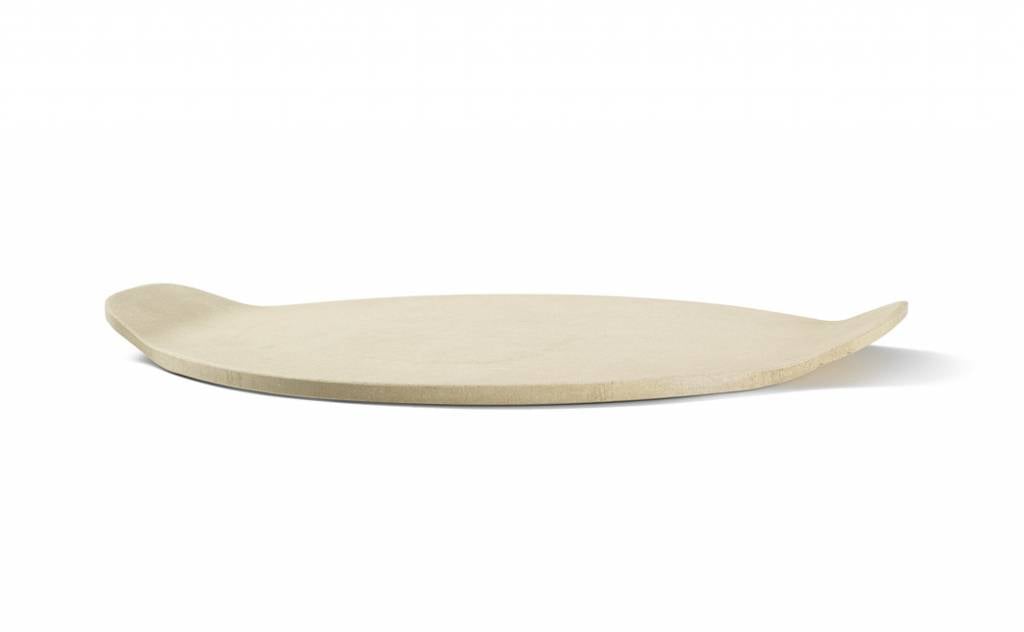 This thick pizza stone can be used in the oven or directly on the barbecue. Convenient built-in handles allow for easy transport to the table.
39.99 $
SHOP NOW