Preparation
In a pot of boiling water, cook the carrots for 15 minutes or until tender. Drain. In a small food processor, finely chop the carrots.

In the same pot over medium heat, combine the carrots, pineapple, sugar, lemon zest and juice, and the spices. Cook for 20 minutes or until the jam thickens. Let cool. Remove and compost the cinnamon stick. Transfer the jam into an airtight container. Let cool. Cover and refrigerate. The jam will keep for 2 weeks in the refrigerator.

Spread the slices of toasted bread with cream cheese. Top each piece of bread with 2 tbsp (30 ml) of the jam. Sprinkle with pecans, if desired.
Note
Check out our homemade white bread loaf recipe. You will need to add ½ cup (50 g) roasted and chopped walnuts, as well as ½ cup (70 g) raisins to the dough just before shaping it.
To help you with this recipe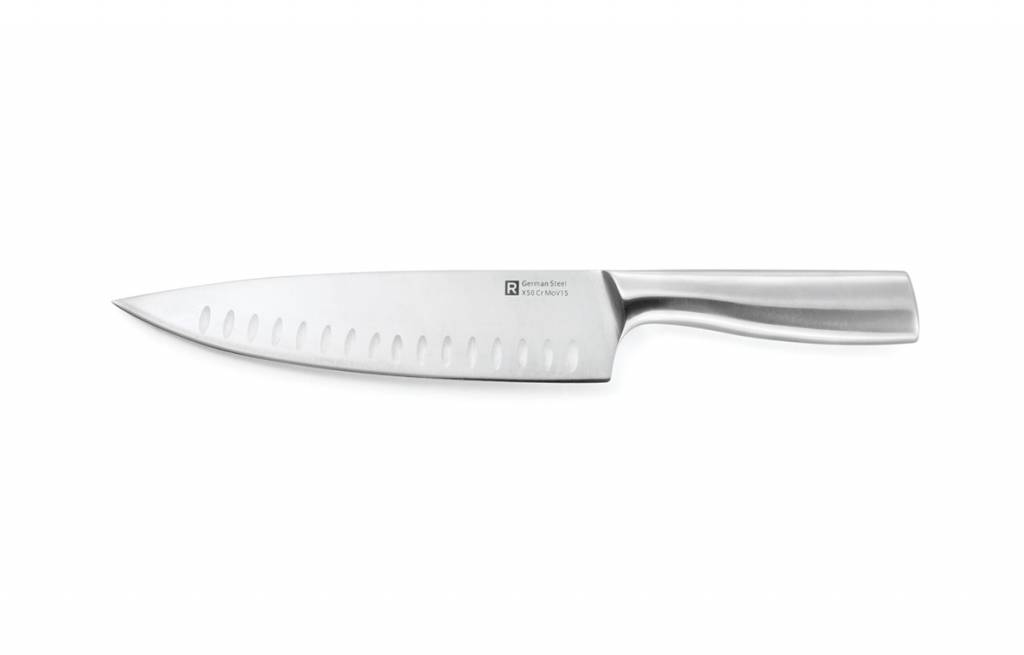 This chef's knife was designed by RICARDO's Test Kitchen staff. Its weight and ergonomic handle are perfectly balanced. The sharp blade provides perfect cuts, while its bevelled grooves ensure meat will not stick to it.
54.99 $
SHOP NOW