Ingredients
Tofu
Salad
Wraps
Preparation
Tofu
In a bowl, whisk together the cornstarch, tamari, honey, lime juice, curry powder and onion powder. Season with salt and pepper. Add the tofu and mix to coat in the sauce.

In a non-stick skillet over medium-high heat, heat the oil. Spread the tofu and sauce out in the skillet. Brown the tofu on all sides, about 5 minutes. Spread out on a plate and let cool (see note).
Salad
Meanwhile, in another bowl, combine the cabbage and lime juice. Season with salt. Let sit for 15 minutes. Drain and discard any excess liquid. Add the mayonnaise and Sriracha to the cabbage. Add the apple. Season with pepper and mix well.
Assembly
On a work surface, lay out the tortillas. Using a fork, mash an avocado half at the centre of each tortilla. Drizzle lightly with lime juice. Season with salt and pepper. Divide the coleslaw and tofu among the tortillas. Fold the two opposite sides of each tortilla in towards the centre, then roll up from the bottom towards the top around the filling. Cover with parchment paper or plastic wrap.
Note
You can brown the tofu, let cool and refrigerate the night before assembling the sandwiches. However, it is best to eat the wraps on the day that they are assembled so the tortillas don't get soggy and the avocado doesn't turn brown. These wraps are great for outdoor lunches.
To help you with this recipe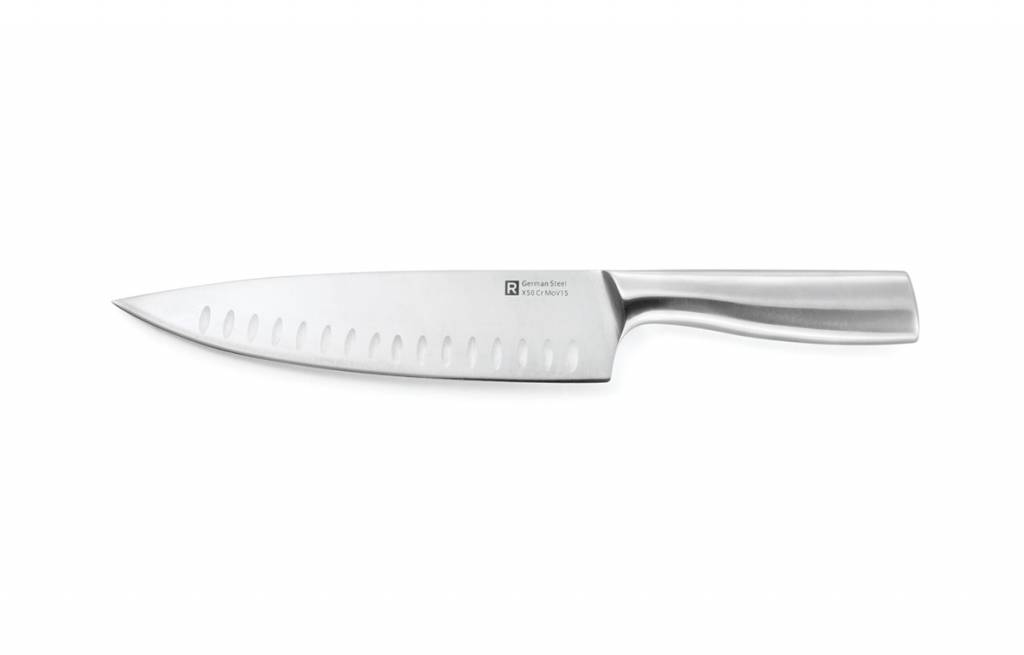 This chef's knife was designed by RICARDO's Test Kitchen staff. Its weight and ergonomic handle are perfectly balanced. The sharp blade provides perfect cuts, while its bevelled grooves ensure meat will not stick to it.
54.99 $
SHOP NOW