Preparation
On a work surface, cut one lemon into four large wedges. Finely grate the zest of the second lemon and press the flesh to extract as much juice as possible. Set the zest and juice aside separately.

In a large pot over medium heat, brown the baguette pieces in 1 tbsp (15 ml) of the oil with the red pepper flakes until golden. Set aside in a bowl.

Add the remaining oil to the pot. Brown the lemon wedges. Set aside on a large plate.

In the same pot, brown the pancetta. Add the artichokes and cook for 1 minute. Set aside on the plate of lemon wedges.

Deglaze the pot with the wine. Add the broth and lemon zest. Bring to a boil. Add the pasta and cook over medium-high heat for 8 minutes, stirring regularly, or until al dente.

Add the lemon juice, chives, pancetta and artichokes. Cook for 1 minute to heat everything through. Season with salt and pepper.

Serve the pasta in bowls. Garnish with the toasted bread and lemon wedges.
To help you with this recipe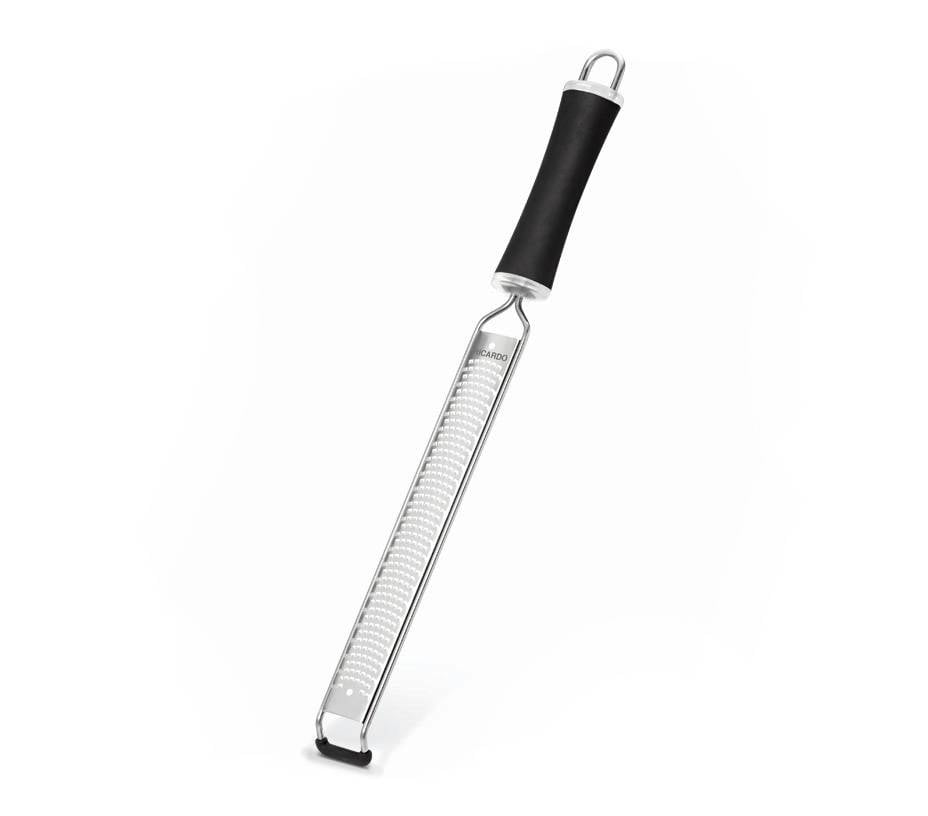 This long stainless steel grater with a fine blade is perfect for grating the zest of citrus fruits, as well as nutmeg or garlic. The handle and the non-slip strip allows for a comfortable and secure grip.
17.99 $
SHOP NOW