Preparation
In a large non-stick skillet over high heat, melt 2 tbsp of the butter until frothy with the sage and garlic. Add the chicken cutlets and cook for 2 minutes on each side until nicely golden. Season with salt and pepper. Set aside on a plate. Remove the sage and garlic from the skillet and compost.

In the same skillet, melt the remaining butter. Add the mushrooms and cook until browned. Deglaze with the wine and let reduce by half. Add the broth and cream. Bring to a boil.

Add the gnocchi and simmer until the sauce starts to thicken.

Add the kale and return the chicken to the skillet. Cook for 2 minutes longer, spooning the sauce over the chicken, until the kale is wilted and the gnocchi are tender. Add more broth to thin out the sauce, as needed. Adjust the seasoning.
Note
Chicken cutlets are available in the refrigerated section of the meat department of most grocery stores. You can also prepare them yourself. To do so, cut a boneless, skinless chicken breast horizontally into two or three thin pieces, depending on the thickness of the breast.
To help you with this recipe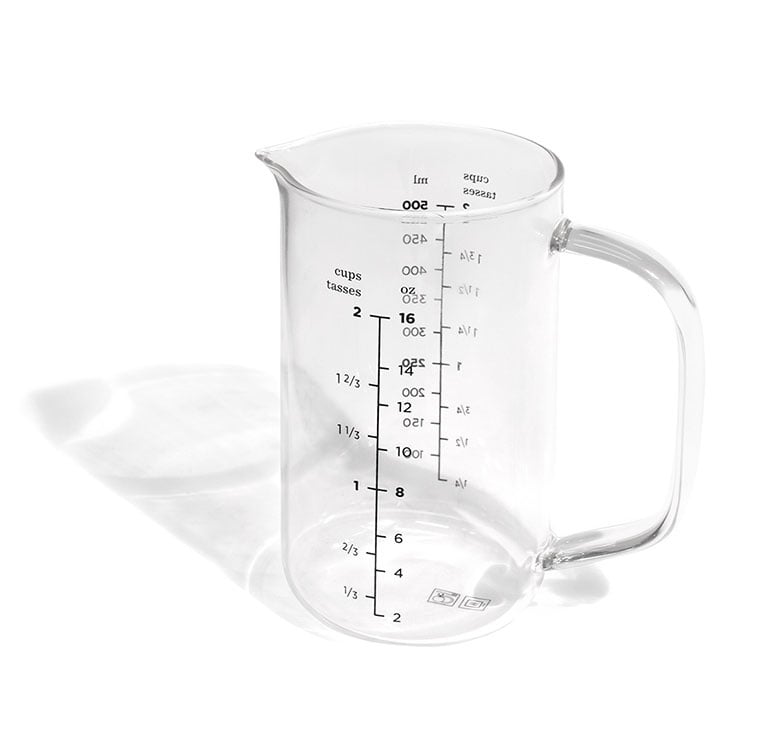 This glass 2-cup (0.5 litre) measuring cup lets you accurately measure both dry and liquid ingredients. Measures are easy to read, and the pouring spout helps to avoid spillage.
14.99 $
SHOP NOW